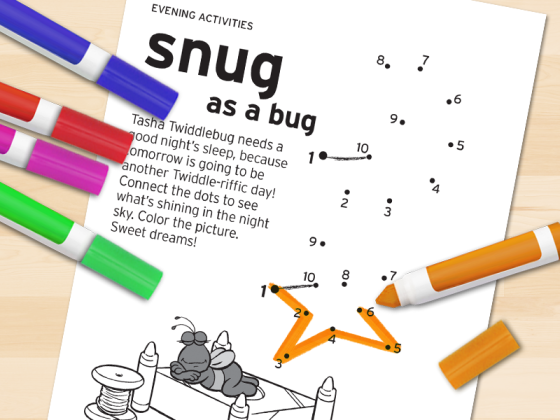 Good Night, Twiddlebug!
Add learning to your child's bedtime routine with this connect-the-dots activity.
Print this page. Before bedtime, invite kids to complete this dot-to-dot and then color it in. What do they see? (moon and stars)
When they're finished, look out a window to find the moon and stars. How is the moon the same as in the picture? How is it different?
Once your child is in bed, make up a bedtime story about Tasha Twiddlebug! You can start by saying, "One night Tasha Twiddlebug didn't want to go to sleep." Then invite your child to contribute the next sentence. Continue taking turns until one of you says "The End"!