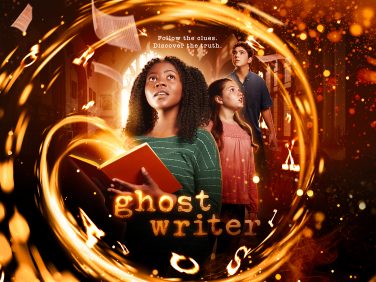 Ghostwriter
In this Emmy Award-winning series, every story goes beyond the page.
Check out these clips from Ghostwriter.
By guiding children to positive experiences with books and reading, Ghostwriter helps to build essential literacy skills and vocabulary, spark imagination, and impart universal lessons that serve children throughout their lives.
Season 3 Trailer
Season 3 Trailer
Where there are books, there's an adventure. Join new friends Nia, Samir, and Charli as they explore the mystery and magic of their local bookstore on season 3 of Ghostwriter.
Series Recap
Series Recap
Before we begin a new chapter, let's start at the beginning and recap the adventures of Ghostwriter so far.
Our Favorite Book Characters
Our Favorite Book Characters
Jungle cats, pirates, monsters, oh my! Take a trip down memory lane with the iconic book characters we've met along the way in Ghostwriter.
Behind the Scenes
Behind the Scenes
Members of the cast and crew highlight the importance of literature in the Ghostwriter series.
Reading is Empowering
Ghostwriter's goal is to promote an "I can do anything" mindset by fostering a positive attitude about reading. Without this, children may lack the motivation to persevere when they are discouraged by reading. Ghostwriter encourages kids to value reading and motivates them to make space for literacy in their lives.
A Motivation to Read
Many children have not had fulfilling literary experiences, only negative encounters with the printed page, often accompanied by a feeling of failure. Ghostwriter offers engaging and rewarding reading and writing activities to help kids understand and embrace the amazing power of reading.
Diversity and Inclusion
By using a diverse cast that represents a variety of ethnicities and income levels, viewers will see themselves in the characters onscreen and learn that reading is not only fun, but it can help solve problems and foster independent learning and research.
Show Characters
Meet the Middle School heroes from Ghostwriter.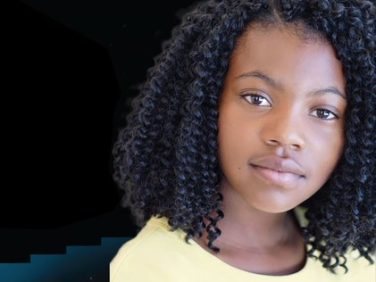 Nia Barnes
Nia is the daughter of a newly appointed president at the local university (the first African American dean in the university's history). While walking on the grounds, Nia is confronted by a woman who assumes (incorrectly) that Nia has committed a crime. While Nia knows that this sort of thing happens, this is the first time it has happened to her, and she doesn't know what to do.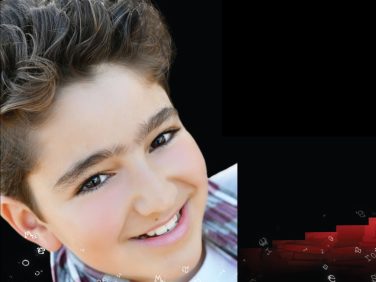 Samir Yousef
Samir lives in Grandpa and Amy's old apartment above the bookstore. His family immigrated to America as Syrian refugees. The struggles Samir has already endured in his young life have made him serious, contemplative, and mature beyond his years. His parents work full-time jobs, which means he is left with a lot of responsibilities, including occasionally taking care of his sibling.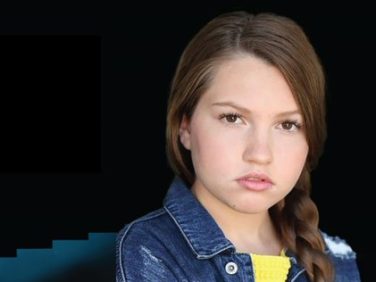 Charli Allen
Charli is a quirky aspiring magician who lacks self-esteem and is trying to figure out her place in this world. She is part of a middle-class family who own a painting business. Her sister, who has been out of the house studying at university, has come back home, a shift that has changed the family dynamic and relegated Charli to the smaller bedroom and "baby" status again.
Ghostwriter Books
Read up on the latest chapter of Ghostwriter