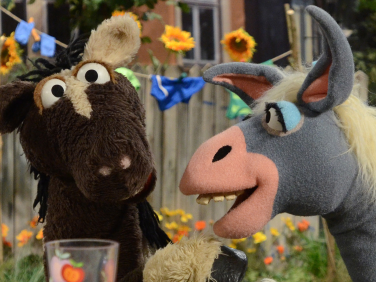 Sesamstrasse
Millions of children in Germany have grown up on Sesamstrasse, celebrating its 50th anniversary throughout 2023!
Check out the latest clips from Sesamstrasse.
Generations of children have grown up with Sesamstrasse, Germany's local version of Sesame Street that has aired since 1973.
What Sinks, What Floats?
Bert experiments: What sinks, what floats?
Bert and Ernie conduct their own science experiment and explore the question: What sinks, what floats?
The Cookie from Oz
Cookie Monster: The Cookie from OZ
In this musical performance of the Wizard of Oz, Cookie Monster learns amazing things about his memory.
Mahnah Mahnah Song
Mahnah Mahnah Song
Sesamstrasse covers one of the most famous songs from Sesame Street: Mahnah Mahnah!
Bjarne Mädel and Elmo Practice "Calmness"
Bjarne Mädel and Elmo practice "calmness"
Elmo loves the word of the day: calmness! Bjarne Mädel helps teach Elmo how to breathe in and out to stay calm.
Early Childhood Education
Sesamstrasse encourages creative play, asking questions, and using active imaginations. These furry friends help kids tackle issues like sharing and taking turns, protecting the environment, and mutual respect and understanding—especially relevant for the diverse population of modern Germany.
Show Characters
Meet the Muppets of Sesamstrasse and friends.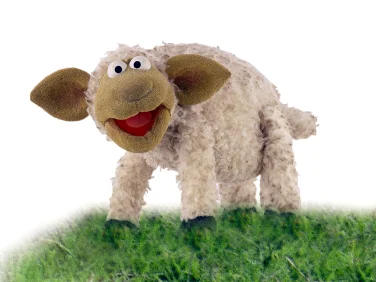 Wolle
A witty sheep, Wolle is Pferd's best friend and although he considers himself smarter than Pferd, he makes the same mistakes.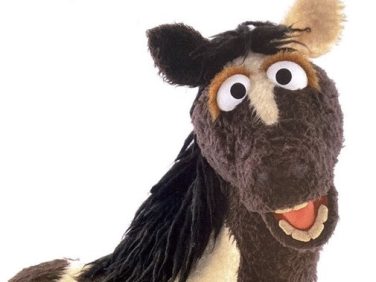 Pferd
A silly and friendly black-and-white-spotted horse, Pferd has a big appetite for carrots, but eats almost anything.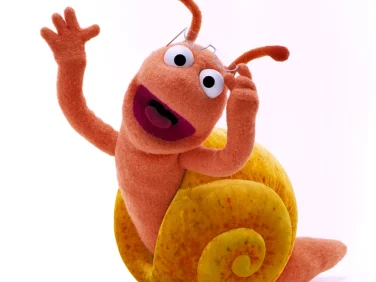 Finchen
Finchen is an orange snail who loves to ride her skateboard around Sesamstrasse and has a really wild imagination, but can also be serious at times.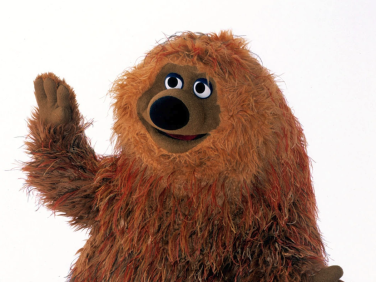 Samson
Samson is a sweet, shaggy brown bear that lives in a cave and loves dancing and cuddling with his "Schnuffeltuch" (his security blanket).
Related Resources
Explore more games, activities, and fun from Sesamstrasse's Website.