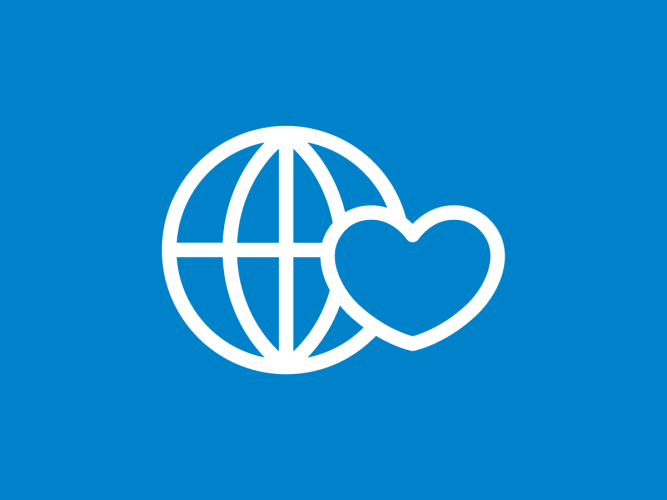 U.S. Parents & Teachers See an Unkind World for Their Children, New Sesame Survey Shows
Both Agree That Kindness Is Essential for Future Success, Even More Than Good Grades
NEW YORK, NY (October 13, 2016) – Parents and teachers in the United States worry that their children are living in an unkind world, that people do not go out of their way to help others, and believe that children need strong social-emotional skills to succeed in life, according to a new survey commissioned by Sesame Workshop called "K is for Kind: A National Survey On Kindness and Kids."
Nearly three-quarters of parents and almost four-fifths of teachers say they "often" worry the world is an unkind place for children. At the same time, parents and teachers clearly see the importance of having strong social-emotional skills. Almost three-quarters of parents believe it is very important for their child to be accepting of others, to be polite, and to have manners, while about three-quarters of both parents and teachers prioritize kindness over academic achievement. "Getting good grades" was one of the least important attributes for children, with less than half of parents and only about a tenth of teachers describing it as "very important."
"Sesame undertook this study because we, ourselves, felt that the world seemed to be lacking in empathy and were concerned what the long-term impact of that would be on children and society as children grow older," said Sesame Workshop CEO, Jeffrey D. Dunn. "This survey confirms our concerns. It is time to have a national conversation about kindness. We hope that this is a first step towards doing that."
What does kindness mean, exactly? Parents and teachers rank children more highly on being generally "kind" than they do on actual behaviors of kindness, including being "thoughtful" and "helpful." Furthermore, parents rated being polite as more important than being considerate or helpful, and more than half of the parents surveyed ranked manners more important than empathy.
"This suggests that we need to focus more on practicing the actual behaviors involved in being kind, not just encouraging an abstract concept of kindness," said Dr. Jennifer Kotler Clarke, Vice President of Research and Evaluation at Sesame Workshop.
Who is responsible for teaching kindness? Teachers believe parents are not doing enough to cultivate kindness. Less than half of teachers believe that "all" or "most" parents are raising their children to be respectful, and only about a third believe "all" or "most" parents are raising children to be empathetic and kind.
But parents report they are actively teaching kindness to their children. Three-fourths of parents report that they talk to their children at least a few times a week or more about seeing things from other people's points of view. As a result, nine in ten parents describe their own child as kind, and over half of the parents report that their child is more kind than the average child.
Ultimately, most respondents agree that it is incumbent upon all of us to make the world a better place. Over four-fifths of both parents and teachers believe that people are responsible for both their own families and others in society, not just their own families.
"Many years of research have shown that social-emotional skills—like empathy, kindness, and social skills—are critical to success across a variety of different measures as children develop" said Dr. Stephanie Jones, the Marie and Max Kargman Associate Professor and Co-Director of the Making Caring Common Project at The Harvard Graduate School of Education. "These findings can help spur much needed conversations about how to raise caring and empathic children."
For more information on the survey, visit kindness.sesamestreet.org, and to join the conversation on social media, follow #TeachKindness.
Tools & Resources to Help Talk About Kindness
Sesame Workshop's core mission is to help children grow smarter, stronger, and kinder, and one of the most effective ways to do that is to empower parents and teachers with the tools to positively impact their children. Some resources that directly address kindness are included below:
About the Parent Survey Methodology
The Parent Survey is a nationally-representative telephone survey of 2,002 parents of children ages 3 to 12. For eligible respondents with more than one child in this age range, one child was randomly selected to be the reference child for specific questions in the survey. The survey was fielded by SSRS from July 18 through August 3, 2016, via landline and cell phones. Final data were weighted to provide nationally representative and projectable estimates of the population of parents of a child in this age range. The margin of error for total respondents is +/-2.9 percentage points at the 95% confidence level.
About the Teacher Survey Methodology
The Teacher Survey is an online survey of 500 teachers of pre-k through 6th grade. The survey was fielded by SSRS from July 25 through August 3, 2016, via a self-administered online survey to panelists identified as teachers. Final data were weighted to provide nationally representative estimates of teachers of these grades.
About Sesame Workshop
Sesame Workshop is the nonprofit media and educational organization behind Sesame Street, the pioneering television show that has been reaching and teaching children since 1969. Today, Sesame Workshop is an innovative force for change, with a mission to help kids everywhere grow smarter, stronger, and kinder. We're active in more than 150 countries, serving vulnerable children through a wide range of media, formal education, and philanthropically-funded social impact programs, each grounded in rigorous research and tailored to the needs and cultures of the communities we serve. For more information, please visit sesameworkshop.org.
Press Contacts
Alicia Durand, Sesame Workshop
alicia.durand@sesame.org
212-875-6223