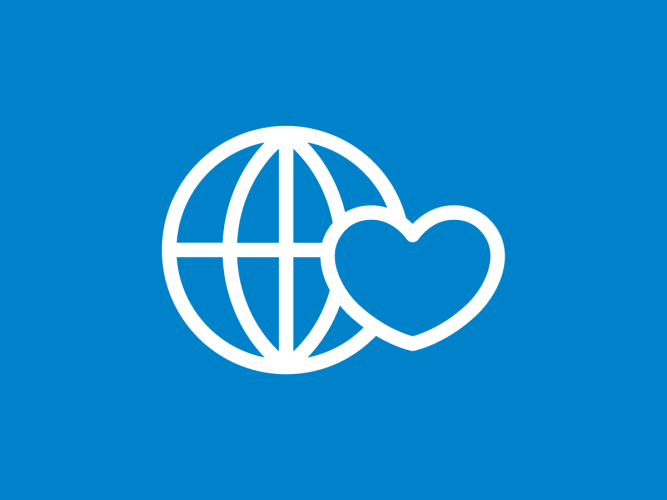 Steve Youngwood and Sherrie Westin, Who Have Played Pivotal Roles in the Organization's Global Growth, Named to Newly-Created Divisional President Positions
(New York, NY – June 27, 2018) – Jeffrey D. Dunn, President and Chief Executive of Sesame Workshop, today announced the elevation of two senior executives, Steve Youngwood and Sherrie Rollins Westin, from Executive Vice Presidents to newly-created Divisional President titles. Both new titles take effect immediately.
Youngwood, currently the Chief Operating Officer for the Workshop and Executive Vice President for Media & Education is being named President of Media & Education and Chief Operating Officer, Sesame Workshop. Youngwood's leadership has led the tremendous expansion of Sesame's media, education and licensing businesses over the past three years, increasing the number of shows in production from one to five, establishing Sesame's entry into the formal education curriculum business, and reenergizing and growing Sesame's live entertainment and theme park activities. He will now also take on leadership of The Joan Ganz Cooney Center as it drives continued growth in the areas of research and thought-leadership to influence work of other educational organizations, academics and policymakers.
Previously Sesame's Executive Vice President, Global Impact and Philanthropy, Westin led the Workshop's efforts to serve vulnerable children through mass media and targeted initiatives in the United States and around the world; in that role, she worked to raise awareness, develop strategic partnerships, and cultivate philanthropic support to further the Workshop's mission. Most notably, Westin led Sesame's successful efforts to compete for and win the MacArthur Foundation's historic $100 million grant to fund the largest early childhood intervention in the history of humanitarian response, bringing early childhood education to Syrian refugee children in partnership with the International Rescue Committee. She also led the creation of Sesame Street in Communities, Sesame's comprehensive initiative designed to give children the tools they need to overcome traumatic experiences. Westin will continue to serve as Sesame Workshop's chief philanthropic ambassador under the new title of President, Global Impact & Philanthropy.
"I'm thrilled to publicly acknowledge Steve and Sherrie for their incredible contributions toward making Sesame Workshop the high-performing organization it is today," said Mr. Dunn. "Under their leadership, Sesame has significantly grown its mission impact around the world. I'm confident that their continued leadership will fuel meaningful organizational growth for us over the coming years, and help millions more kids grow smarter, stronger and kinder."
Youngwood joined the Workshop in 2015. He previously served as Executive Vice President & General Manager of Digital Media & Entertainment Products at Nickelodeon. Before that, he held various senior management positions in TV and consumer products focusing on Nickelodeon, Paramount and Comedy Central properties. Youngwood was also a consultant for McKinsey and Co, and served on the Board of Directors for the educational toy company, Leapfrog Enterprises. As a leader in both the media and education sectors, he has won an Interactive Emmy Award and numerous Webby Awards, and has been named to Licensing Magazine's Top Young Executive Hot List, Hollywood Reporter's Digital Power 50, and Cablefax's Digital Hot List. He is also on the Board of Directors of the not-for-Profit Northside Center for Childhood Development.
Before coming to Sesame Workshop in 1998, Westin held leadership positions in media and nonprofit organizations and in public service. She was Assistant to the President for Public Liaison and Intergovernmental Affairs under President George H.W. Bush, and Assistant Secretary for Public Affairs at the U.S. Department of Housing and Urban Development. She also held senior positions at the ABC Television Network and U.S. News & World Report. Westin has been named a "Leading Global Thinker" by Foreign Policy, and one of Fast Company's "100 Most Creative People in Business." She serves on the Board of Directors of the U.S. Fund for UNICEF, the U.S. Global Leadership Coalition, and Communities in Schools, and is a member of the Council on Foreign Relations, the U.S. Afghan Women's Council, and the Early Childhood Peace Consortium (ECPC) Advisory Board.
###
About Sesame Workshop
Sesame Workshop is the nonprofit media and educational organization behind Sesame Street, the pioneering television show that has been reaching and teaching children since 1969. Today, Sesame Workshop is an innovative force for change, with a mission to help kids everywhere grow smarter, stronger, and kinder. We're present in more than 160 countries, serving vulnerable children through a wide range of media, formal education, and philanthropically-funded social impact programs, each grounded in rigorous research and tailored to the needs and cultures of the communities we serve. For more information, please visit sesameworkshop.org.
Press Contact
Elizabeth Fishman, Vice President for Strategic Communications
Elizabeth.Fishman@sesame.org
212.875.6618