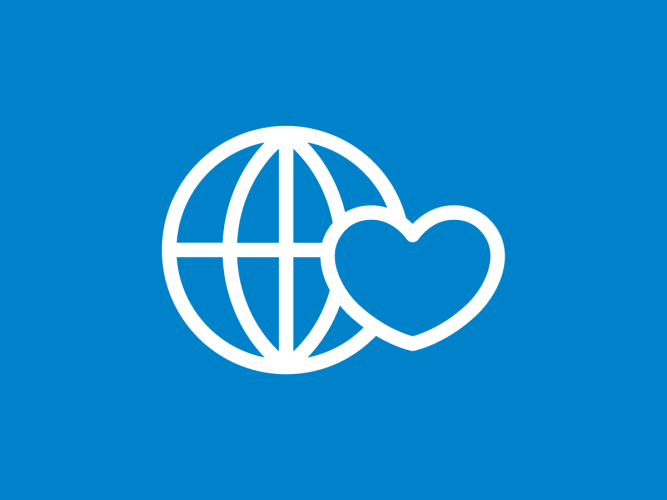 Sprout Joins Elmo and Cookie Monster at "The Furchester Hotel" This September
New Series Premieres During Sprout's "Back To New"- a Month-Long Lineup Featuring New Episode Premieres of Fan Favorite Shows Every Day
NEW YORK, NY; AUGUST 25, 2016 – Sprout, NBCUniversal Cable Entertainment's 24-hour preschool network where kids are Free to Grow™, today announced the premiere of THE FURCHESTER HOTEL on September 26 as part of its "Back to New" initiative. THE FURCHESTER HOTEL, a co-production by Sesame Workshop and the BBC's preschool children's channel CBeebies, welcomes beloved characters Elmo and Cookie Monster as well as new fuzzy friends to Sprout. The premiere week will also feature appearances by Elmo and Cookie Monster on Sprout's SUNNY SIDE UP, the only LIVE morning show for preschoolers.
THE FURCHESTER HOTEL is set in an 'almost' world-class hotel run by a close-knit family of cheerfully chaotic monsters. As guests arrive, they are greeted by monster owner Funella Furchester, her loving husband, Furgus Fuzz, and their daughter, the unflappable Phoebe Furchester-Fuzz. Elmo, Phoebe's cousin who is on an extended visit, and Cookie Monster, who has landed his dream job as a room service and dining room waiter, join the Furchester family at the hotel. Completing the ensemble is Isabel, a furry bell monster. Together, these characters problem solve to keep their guests happy – their perseverance always prevails because their family motto is, "A Furchester never gives up!" The launch of THE FURCHESTER HOTEL is part of Sprout's "Back to New" initiative, which features a new episode premiere every day for the entire month of September as families embrace their fall routines.
"September is filled with new beginnings and fresh starts, which is why Sprout is jumping into fall with 'Back to New,'" said Amy Friedman, SVP, Programming & Development at Sprout. "It's going to be a wildly fun month as we join Elmo and Cookie Monster at THE FURCHESTER HOTEL and deliver new episodes of our fans' favorites every day. We're thrilled to be collaborating with our good friends at Sesame Workshop."
"Sesame Workshop, the nonprofit organization behind SESAME STREET, is committed to helping kids grow smarter, stronger, and kinder and we couldn't be more excited for THE FURCHESTER HOTEL to join Sprout," said Scott Chambers, Senior Vice President, North America Media and Licensing of Sesame Workshop. "Viewers will love problem solving and exploring along with their favorite friends, Elmo and Cookie Monster, and meeting fun new characters."
"Back to New" will kick off with new episode premieres of Sprout favorites MAYA THE BEE, JUNGLE BUNCH, and FLOOGALS on September 1 at 3pm ET. Every day of September will debut a new episode premiere, and each Friday will include marathons of featured programs. New episodes of Sprout original series TERRIFIC TRUCKS will premiere on Saturday mornings at 9am ET. Beginning September 26, THE FURCHESTER HOTEL will air weekdays at 9am ET and weekends at 11am ET. THE FURCHESTER HOTEL will move its weekend timeslot to 7am ET starting the week of October 10.
For more information about Sprout and the "Back to New" programming schedule, please visit www.SproutOnline.com.
About Sprout
Sprout is the 24-hour preschool TV network where kids are Free To Grow™. Through engaging, original content and entertaining characters, Sprout encourages kids to develop into good people with curious minds, compassionate hearts, and a courageous spirit. Sprout's original programming includes series such as "Terrific Trucks," "Nina's World," "Floogals," "Ruff-Ruff, Tweet & Dave" and the only LIVE morning show for preschoolers, "Sunny Side Up," which broadcasts live from NBCU Studios in Rockefeller Plaza. Sprout, which launched in 2005, is a network of NBCUniversal Cable Entertainment, a division of NBCUniversal, one of the world's leading media and entertainment companies. Now in over 58 million US homes, Sprout is available for kids and their families across all platforms including on-air, online at SproutOnline.com, On Demand, and via mobile with the Sprout Now and Sprout Playground apps.
About Sesame Workshop
Sesame Workshop is the nonprofit media and educational organization behind Sesame Street, the pioneering television show that has been reaching and teaching children since 1969. Today, Sesame Workshop is an innovative force for change, with a mission to help kids everywhere grow smarter, stronger, and kinder. We're active in more than 150 countries, serving vulnerable children through a wide range of media, formal education, and philanthropically-funded social impact programs, each grounded in rigorous research and tailored to the needs and cultures of the communities we serve. For more information, please visit sesameworkshop.org.
Media Contacts
Cady Meshnick, Sprout
Cady.Meshnick@nbcuni.com
212-664-2334
Sweta Shah, Civic for Sprout
Sweta.shah@civic-us.com
856-305-4767
Beatrice Chow, Sesame Workshop
Beatrice.Chow@sesame.org
212-875-6586