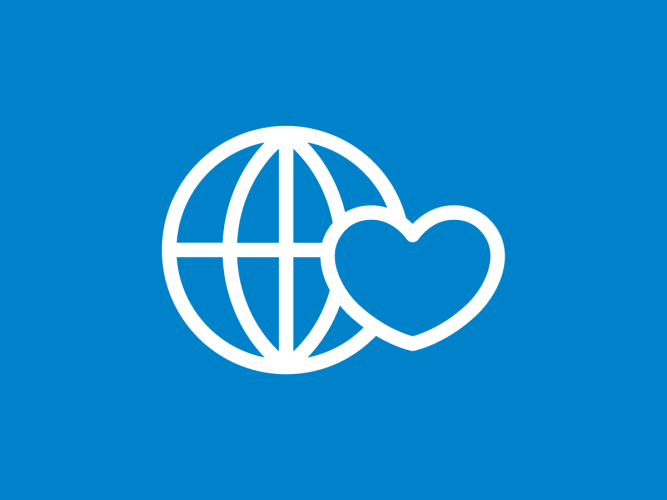 Sésamo Arrives to Azteca 7 to Support Mexican Families
(Mexico Cit​y– ​​​​​​April 13th, 2020) – TV Azteca, the television of the future, and Sesame Workshop, the nonprofit organization, are partnering to bring the iconic Sésamo to Azteca 7 in Mexico. This long-term strategic partnership will bring all of Sésamo's beloved characters to Azteca 7 in a variety of programs, including Sésamo, a new entertainment series featuring Elmo, Cookie Monster, and friends, as well as public service content addressing the unprecedented challenges facing young children and families during the COVID-19 pandemic.
This public service content is currently airing on Azteca 7 and features the Sésamo Muppets sharing messages of love and kindness, helping children and families understand what's happening, amidst the national quarantine efforts occurring across Mexico, while also providing playful learning activities for children at home.
From April 27th, Sésamo will be a cornerstone of Azteca 7's children's block, including the premiere of brand-new episodes of Sésamo, and new series such as Elmo's Not Too Late Show, along with interstitial and short-form content in the Kids Siete block. Featuring Sésamo's unparalleled integration of entertainment and education, this rich slate of content will help address the needs of Mexican children and families.
"Sésamo has long held a special place in Mexico, and we feel our uniquely entertaining, educational content is more important than ever for Mexican children and families given current events. We're incredibly pleased to be partnering with TV Azteca to bring Sésamo and its beloved characters to the next generation of Mexican fans. Together we can entertain and positively impact children and families in Mexico during the current crisis and in the years ahead," said Lewis Kofsky, GM Latin America for Sesame Workshop.
"TV Azteca is committed to bringing the best television to all of Mexico," said Adrián Ortega, Vice President of Azteca 7. "The alliance with Sesame Workshop further strengthens our offer of the best quality content for Mexican families at a time when they need us the most. We are delighted to be the new home of Sésamo in Mexico.
Sesame Workshop, the nonprofit organization behind beloved Sesame Street characters, is committed to its mission of helping children in Mexico and around the world grow up smarter, stronger, and kinder. That is why the colorful cast of characters like Abelardo, Abby, Grover, Elmo, Cookie Monster, Bert and Ernie will return to Mexican television to encourage laughter and learning, and universal values ​​such as sharing and cooperation. Since its launch in 1969, Sesame Street has become one of the most beloved television series of all time, and is now broadcast in 150 countries.
About TV Azteca
TV Azteca is one of the two largest producers of Spanish-language television programming in the world, operating four television networks in Mexico: Azteca uno, Azteca 7, adn40 and a+, through more than 300 owned and operated stations across the country. The company also operates TV Azteca Digital, the operator of several Mexico's most visited websites and social media platforms.
TV Azteca is a Grupo Salinas company (www.gruposalinas.com), a group of dynamic, fast growing, and technologically advanced companies focused on creating: economic value through market innovation and goods and services that improve standards of living; social value to improve community wellbeing; and environmental value by reducing the negative impact of its business activities. Created by Mexican entrepreneur Ricardo B. Salinas (www.ricardosalinas.com), Grupo Salinas operates as a management development and decision forum for the top leaders of member companies. These companies include TV Azteca (www.TVazteca.com; www.irtvazteca.com), Grupo Elektra (www.grupoelektra.com.mx), Banco Azteca (www.bancoazteca.com.mx), Advance America (www.advanceamerica.net), Afore Azteca (www.aforeazteca.com.mx), Seguros Azteca (www.segurosazteca.com.mx), Punto Casa de Bolsa (www.puntocasadebolsa.mx), Totalplay (www.totalplay.com.mx) and Totalplay Empresarial (totalplayempresarial.com.mx). TV Azteca and Grupo Elektra trade shares on the Mexican Stock Market and in Spains' Latibex market. Each of the Grupo Salinas companies operates independently, with its own management, board of directors and shareholders. Grupo Salinas has no equity holdings. The group of companies shares a common vision, values and strategies for achieving rapid growth, superior results and world-class performance.
About Sesame Workshop
Sesame Workshop is the nonprofit educational organization behind Sesame Street, the pioneering television show that has been reaching and teaching children since 1969. Today, Sesame Workshop is an innovative force for change, with a mission to help kids everywhere grow smarter, stronger, and kinder. We're present in more than 150 countries, serving vulnerable children through a wide range of media, formal education, and philanthropically-funded social impact programs, each grounded in rigorous research and tailored to the needs and cultures of the communities we serve. For more information, please visit www.sesameworkshop.org.
Contact
Beatrice Chow
beatrice.chow@sesame.org
Luciano Pascoe
lpascoe@gruposalinas.com.mx
+52 (55) 1720 1313 ext. 36553