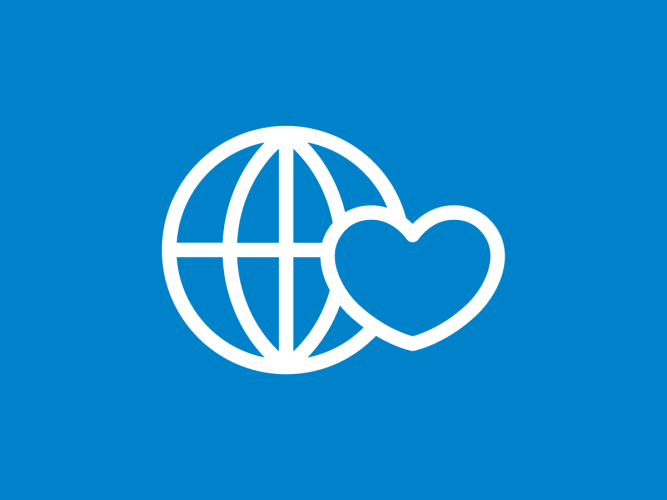 Sesame Workshop's 19th Annual Benefit Celebrates Welcome Sesame, with Honors for Prime Minister Edi Rama and Welcome.US
The event also featured host Hoda Kotb, special guest John Oliver, Tori Kelly, and the Sesame Street Muppets
(New York, June 2nd, 2022) — Last night, Sesame Workshop, the nonprofit organization behind Sesame Street, hosted its 19th annual benefit, highlighting Welcome Sesame, an initiative supporting children and families affected by conflict and crisis.
Sesame Workshop honored His Excellency Edi Rama, Prime Minister of Albania, with the Joan Ganz Cooney Global Leadership Award for his leadership in welcoming Afghan refugees to Albania. Additionally, Welcome.US was honored with the Civic Leadership Award, accepted by Welcome.US Chief Executive Officer, Nazanin Ash. The event was hosted by NBC's Hoda Kotb at Cipriani 42nd Street and featured special appearances by John Oliver and the Sesame Street Muppets, as well as a musical performance by Grammy Award winner Tori Kelly. A new video introducing the Welcome Sesame initiative, narrated by award-winning journalist Clarissa Ward, was also debuted.
"This past year has been incredibly difficult for families around the world, from Afghanistan to Ukraine and beyond. With the number of forcibly displaced people recently surpassing 100 million, the need to support young children and families affected by crisis has never been greater," said Sherrie Westin, Sesame Workshop President. "We were so moved to witness the leadership of His Excellency Edi Rama in welcoming Afghan refugees to Albania over the past year. We hope the generosity of the Albanian people will inspire a kinder, more welcoming word for displaced families, wherever they may be."
Welcome Sesame unites programs around the world with a shared goal of delivering early learning and nurturing care to young children and caregivers affected by crisis—reaching children in the narrow window when it's most important. Through a combination of mass media and direct services, as well as research and advocacy, Welcome Sesame is reaching children and families affected by crises around the world, from the Middle East and South Asia to Latin America, East Africa, and beyond.
Welcome.US, the organization behind a nationwide effort to help families fleeing from Afghanistan and Ukraine land on their feet, was honored with the Civic Leadership Award for creating the largest coalition in refugee resettlement history.
"Welcome.US is mobilizing and empowering Americans and leaders from all sectors to support refugees from different corners of the world," said Hillary Strong, Chief Development Officer at Sesame Workshop. "We are so grateful for tonight's honorees for their unwavering leadership in welcoming new friends and neighbors, embodying the very spirit of Welcome Sesame."
Last night's benefit raised $2.6 million, which will help Sesame Workshop continue to reach and teach children around the world. Sesame Workshop's social impact work is made possible with the generous support of like-minded partners including government, foundations, corporations, and individuals, as well as proceeds from the annual benefit.
Additionally, Welcome Sesame: A Digital Special Event hosted by Tamron Hall, will premiere on June 21 and will be available online through the end of the month. This virtual special will feature highlights from the in-person benefit with additional guest appearances from Sesame Street Muppets. The virtual event will also feature a special musical tribute in the loving memory of late actor Emilio Delgado, who portrayed Luis on Sesame Street for over 40 years.
Sesame Workshop extends a special thank you to Visionary Partner Joan Ganz Cooney and Benefit Co-Chairs and Neighborhood Heroes American Greetings, Christy and John Mack, Pfizer, Ogden CAP Properties, YouTube, and Warburg Pincus for their exceptional generosity toward this celebration, and to Cipriani 42nd Street, Star Group Productions, Preston Bailey Entertainment and Set Design, and The Jim Henson Company for their support of last night's benefit.
About Sesame Workshop
Sesame Workshop is the nonprofit educational organization behind Sesame Street, the pioneering television show that has been reaching and teaching children since 1969. Today, Sesame Workshop is an innovative force for change, with a mission to help kids everywhere grow smarter, stronger, and kinder. We're present in more than 150 countries, serving vulnerable children through a wide range of media, formal education, and philanthropically funded social impact programs, each grounded in rigorous research and tailored to the needs and cultures of the communities we serve. For more information, please visit www.sesameworkshop.org.
Contact
Vanessa Hsia
Vanessa.hsia@sesame.org