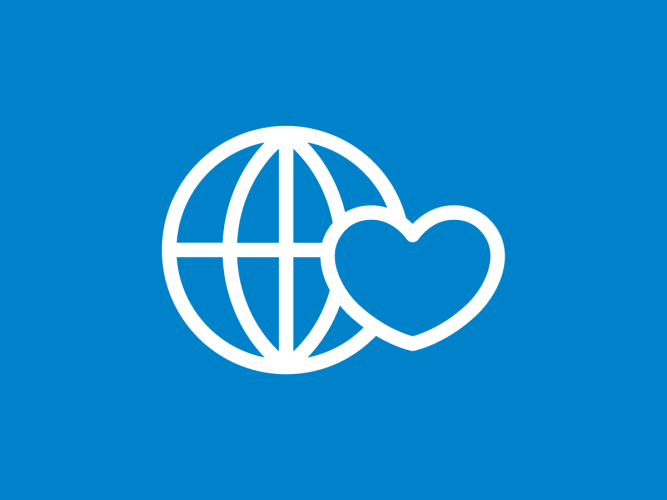 Sesame Workshop Spreads Kindness with Elmo's #ShareTheLaughter Challenge, Launching on National Tell-a-Joke Day
(New York, NY, August 16, 2017) – Sesame Workshop today launched Elmo's #ShareTheLaughter Challenge, a social media campaign inspired by the kindness curriculum of Sesame Street's 47th season. The centerpiece of a yearlong "Spread Kindness, Share the Laughter" initiative, this star-studded social campaign encourages viewers to tell their favorite jokes in short videos, post them online, and keep the fun going by tagging friends to do the same.
In the kickoff video, comedian Kate McKinnon shares a joke with Elmo and challenges Cookie Monster to make a video of his own. As the campaign unfolds, other celebrity participants will include:
Musicians like recent Tony Award nominee Josh Groban, country singer Andy Grammer, rising pop star Alessia Cara, and singer-songwriter John Legend, who shares a story about making his daughter laugh.
Film and television personalities like Top Chef's Padma Lakshmi, Broad City's Ilana Glazer, and Game of Thrones' Kit Harington, Gwendoline Christie, and Sophie Turner.
Olympic athletes like snowboarder Shaun White and alpine skier Lindsay Vonn.
…and many more still to come, as new videos from the Sesame Street Muppets roll out with fresh challenges each week through September 30th. Sesame Workshop's content and distribution partners will also participate in the challenge with kindness- and laughter-themed posts.
"Families' media habits are evolving, and as always, Sesame Workshop wants to meet kids and caregivers wherever they learn and play," said Scott Chambers, Senior Vice President/General Manager, North America Media and Licensing. "Sharing jokes and laughter in social videos – with supervision, of course – is a hands-on way for kids and families to engage with our kindness curriculum as they move online."
Sesame Workshop will also bring Elmo's #ShareTheLaughter Challenge into the real world with a pop-up video booth in New York's Columbus Circle; stepping inside, visitors will be able to instantly record and upload their own jokes. Throughout the campaign, Sesame Street's social media channels will also spotlight vintage laughter-themed sketches and songs, Snapchat will debut an all-new Sesame-themed filter, and laughing "Elmoji" stickers will be available for download for iPhone and Android. All told, a combined 30+ million social media fans and followers are expected to #ShareTheLaughter with Elmo.
In addition to this social campaign, the "Spread Kindness, #ShareTheLaughter" initiative included the recent "K is for Kindness" national tour and kindness-focused activities on www.sesamestreet.org. To learn more about Sesame Street's recent kindness survey, please visit http://kindness.sesamestreet.org/.
###
About Sesame Workshop
Sesame Workshop is the nonprofit media and educational organization behind Sesame Street, the pioneering television show that has been reaching and teaching children since 1969. Today, Sesame Workshop is an innovative force for change, with a mission to help kids everywhere grow smarter, stronger, and kinder. We're active in more than 150 countries, serving vulnerable children through a wide range of media, formal education, and philanthropically-funded social impact programs, each grounded in rigorous research and tailored to the needs and cultures of the communities we serve. For more information, please visit sesameworkshop.org.
Contact
Brit Edwards
Brit.Edwards@Sesame.org
212.875.6401