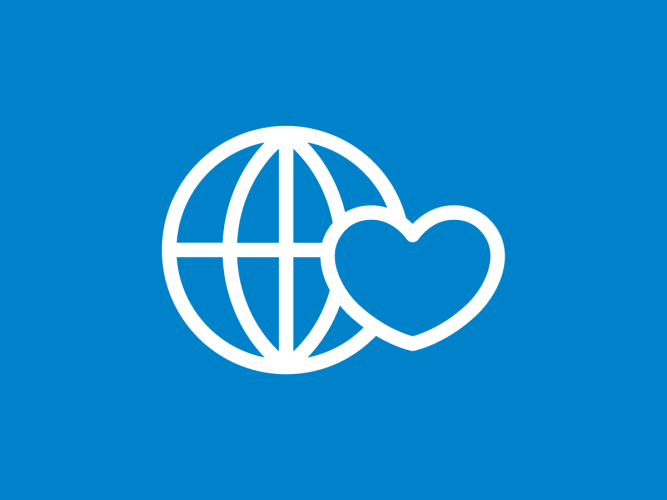 Sesame Workshop Releases Major New Study on the Role of Social Identities in Children's Lives
Important Conversations Are Not Happening
Key Differences Exist by Demographic Groups
(New York, NY – October 8, 2019) – As children grow, building a positive sense of identity – informed in part by social categories like race, gender, religion, social class, and more – is critical to healthy development and, ultimately, to their life outcomes and success. Most often, children learn about and explore their identities through open conversations and experiences with the nurturing adults in their lives. However, based on the findings from a major national study released today by Sesame Workshop and NORC at the University of Chicago, parents today are not having frequent conversations around these issues with their children.
"Seeing their identities in a positive way provides kids with a critical pathway to success in school and in life. 'The Sesame Workshop Identity Matters Study' indicates that more work is needed to better understand this important topic," said Tanya Haider, Executive Vice President for Strategy, Research, and Ventures of Sesame Workshop. "Many parents appear to be unaware of exactly how early children recognize identity-based differences, leading them to possibly under-emphasize this subject during their children's critical early years."
Research shows that understanding and valuing one's identity – and the identities of others – can help children develop into more confident and accepting adolescents and adults. But overall, according to "The Sesame Workshop Identity Matters Study," parents aren't regularly talking to children about their own social identities. Only 10% of parents report that they often talk with their children about their race or ethnicity; another 28% say they sometimes talk about race/ethnicity with their children. Similarly, only 8% of parents report that they often discuss their socioeconomic class with their children, with another 25% sometimes talking about it. This leaves over 60% of parents rarely or never discussing race/ethnicity or social class with their children.
Other key findings in the survey include:
Parents and teachers agree that identity impacts kids' futures – but vary on the importance of various factors. Nearly 7 in 10 parents believe that race/ethnicity (68%) and social class (68%) have some impact on children's life outcomes, but they're split about whether those effects are major (31%) or minor (37%) for race/ethnicity and major (31%) or minor (36%) for social class.
Important differences exist by social grouping. Children, especially those from minority groups, are more likely to hear negative comments about their identities. Forty-six percent of Muslim parents, 40% of Black parents and 32% of Asian parents say their child has heard at least one negative comment about their religion or race.
Parents and educators report thinking that kids' individual characteristics have a bigger impact on who they are and how they are treated than their social identities do, but key differences exist. Across all groups surveyed, more parents indicated that individual traits –personalities, interests, and abilities – shaped their children's identities and how others treated them more than their social group categories.
Teachers recognize the importance of conversations about identity, but those conversations are not happening in the classroom. In general, teachers report that they're neither encouraged nor discouraged from discussing the social identities included in the survey.
Unique in its magnitude and approach, "The Sesame Workshop Identity Matters Study" surveyed 6,070 parents or caregivers of children ages three to 12 and 1,046 educators of U.S. students in prekindergarten through 5th grade on their attitudes, experiences, and approaches to helping children learn about identity. Data were collected in February and March 2019.
"Many adults believe that if they don't talk about social categories like race, religion, or social class, their children won't notice them, but they are misinformed," said Beverly Daniel Tatum, Ph.D., President Emerita, Spelman College. "Even young children notice group differences and learn quickly to assign social value to those differences, just as adults do. When parents are silent about these issues, they risk leaving their children without the understanding they need to recognize and reject negative stereotypes about themselves or other people. Children are then vulnerable to internalizing those negative messages without the buffer of parental guidance. For those children from stigmatized groups, it is especially important to feel affirmed in those identities to offset the devaluing messages the wider society is likely to send them."
Creating a positive sense of self and celebrating differences has been part of Sesame Workshop's DNA from the very beginning. Throughout its 50-year history, the nonprofit educational organization has created a variety of materials for children to learn about themselves and others and tools to support parents and educators. This morning, Sesame Workshop is convening a forum on children's identity development at the Ford Foundation for Social Justice to discuss the survey findings and its implications.
"Our hope is to lead an urgent national conversation on how to ensure children develop with a positive sense of identity," said Haider.
###
About Sesame Workshop
Sesame Workshop is the nonprofit educational organization behind Sesame Street, the pioneering television show that has been reaching and teaching children since 1969. Today, Sesame Workshop is an innovative force for change, with a mission to help kids everywhere grow smarter, stronger, and kinder. We're present in more than 150 countries, serving vulnerable children through a wide range of media, formal education, and philanthropically-funded social impact programs, each grounded in rigorous research and tailored to the needs and cultures of the communities we serve. For more information, please visit www.sesameworkshop.org..
About NORC at the University of Chicago
NORC at the University of Chicago is an objective, non-partisan research institution that delivers reliable data and rigorous analysis to guide critical programmatic, business, and policy decisions. Since 1941, NORC has conducted groundbreaking studies, created and applied innovative methods and tools, and advanced principles of scientific integrity and collaboration. Today, government, corporate, and nonprofit clients around the world partner with NORC to transform increasingly complex information into useful knowledge. NORC conducts research in five main areas: Economics, Markets, and the Workforce; Education, Training, and Learning; Global Development; Health and Well-Being; and Society, Media, and Public Affairs. For more information, please visit www.norc.org.
Press Contacts
Beatrice Chow, Sesame Workshop
Beatrice.Chow@sesame.org
(212) 875-6586
Nikki Liberatore, DKC (Sesame Workshop)
nikki_liberatore@dkcnews.com
(212) 981-5168
Eric Young, NORC
young-eric@norc.org
(703) 217-6814