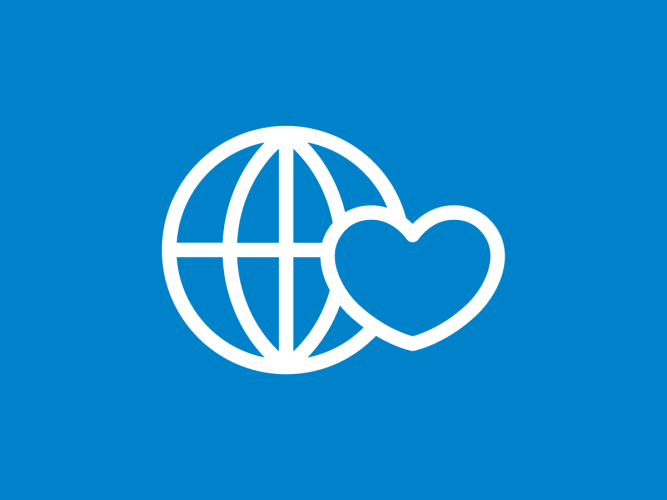 Sesame Workshop Promotes Michael Levine to Chief Knowledge Officer
(New York, NY, April 13, 2018) – Sesame Workshop announced today that Michael H. Levine, Ph.D. has been promoted to the newly created position of Chief Knowledge Officer. As CKO, Levine will lead initiatives to enhance staff learning and professional development and cultivate new and existing relationships with educational partners, policymakers, think tanks, and academic groups to facilitate the exchange of knowledge and to promote best practices. In his new role, Dr. Levine will work closely with Sesame's executive team to develop and deliver programs across all divisions and functional areas.
Most recently, Dr. Levine was the founding executive director of the Joan Ganz Cooney Center, an independent research lab focused on the challenges and opportunities around educating children in a rapidly changing media landscape. Over the past decade, Levine grew the Center into a highly respected leader and convener in the field of digital media and learning. Previously, he served as Vice President of New Media and Executive Director of Education for Asia Society.
"To remain an educational industry leader, we must stay abreast of cutting edge knowledge, trends, and developments in children's learning, technology, and educational media," said Jeffrey D. Dunn, CEO, Sesame Workshop. "Building on Michael's track record at the Joan Ganz Cooney Center and as a longtime valued member of the Workshop's leadership team, I believe he will be a dynamic thought leader, a partnership builder, and an invaluable resource for knowledge exchange."
Dr. Levine will also serve as Sesame's strategic leader for public policy matters.
"I am delighted to serve Sesame Workshop in this exciting new role," said Levine. "As a field leader in early learning and child development for almost fifty years, we have a great responsibility and unique opportunity to help all kids grow smarter, stronger, and kinder. Going forward, the Workshop's global impact depends on constant experimentation and learning as we apply the new frontiers of knowledge and innovative practices to our work."
###
About Sesame Workshop
Sesame Workshop is the nonprofit media and educational organization behind Sesame Street, the pioneering television show that has been reaching and teaching children since 1969. Today, Sesame Workshop is an innovative force for change, with a mission to help kids everywhere grow smarter, stronger, and kinder. We're present in more than 150 countries, serving vulnerable children through a wide range of media, formal education, and philanthropically-funded social impact programs, each grounded in rigorous research and tailored to the needs and cultures of the communities we serve. For more information, please visit sesameworkshop.org.
Contact
Brit Edwards, Sesame Workshop
Brit.Edwards@sesame.org
212-875-6401