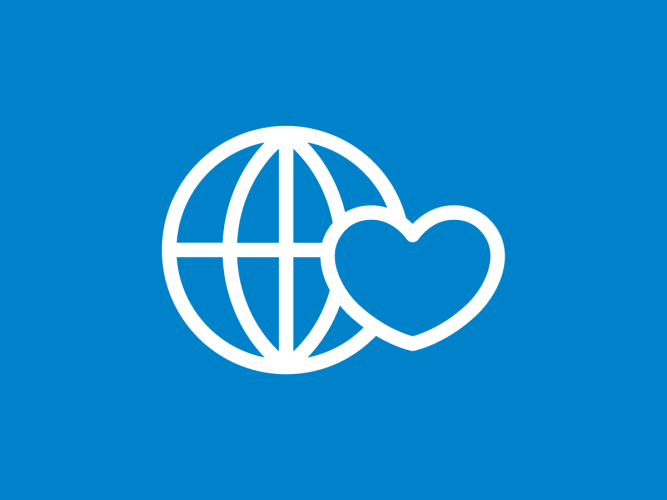 Sesame Workshop Launches New Phase of Sesame Street and Autism: See Amazing in All Children
Children With Autism Share THEIR STORIES
New York, NY—(March 31, 2016) –– Sesame Workshop announced today the second phase of its Emmy-nominated autism initiative, Sesame Street and Autism: See Amazing in All Children, with the release of 12 new videos featuring children with autism and Abby Cadabby, plus a new animation featuring Julia, a preschool Muppet with autism. The new content is part of a suite of free resources for families, teachers, providers, and caregivers available on the Sesame Street website and as an app for iOS and Android.
Building on the initiative's 2015 launch, Sesame Workshop has continued to work with an historic coalition of more than 250 organizations and has listened to the autism community, responding with new resources to support it. The short films spotlight real children with autism and their families, providing an opportunity for children with autism to convey their thoughts and feelings, each in their own way.
The resources are designed to destigmatize and build understanding about autism spectrum disorder, which affects one in 68 American children. Celebrating both the uniqueness of every child and the things all children share in common, the suite of content includes:
A two-minute animation of We're Amazing 1, 2, 3! featuring Julia, Elmo, and Abby, bringing the storybook to life.
12 new videos featuring Abby Cadabby and children with autism, including, "Learning Sign Language," "Favorite Foods," and "Laughing Together."
50,000 We're Amazing 1, 2, 3! story books, adding to the 100,000 books already distributed to 250+ organizations.
"Sesame Street and Autism" app, now available for free on all Apple and Android devices.
Behind-the-scenes footage from Exceptional Minds, the non-profit vocational animation studio where young adults with autism helped create "Benny's Story," featured in the original set of resources.
"The feedback we received in response to last year's launch of Sesame Street and Autism: See Amazing in All Children, from both the autism community and the general public, has been deeply moving," said Sherrie Westin, EVP of Global Impact and Philanthropy, Sesame Workshop. "Many families told us they felt heard – and understood – for the first time. We are so glad to have been able to work with our partners to expand Julia's presence and impact, and look forward to continuing to add to these resources as See Amazing grows."
Sesame Street and Autism: See Amazing in All Children was recently nominated for a Daytime Emmy Award in the category of Outstanding Interactive Media, Original Daytime Program or Series. It has generated more than 1,000,000 page views and nearly 10,000 app downloads to date, and its storybook has been utilized by educators and service providers nationwide. Now, to gain further insight into the initiative's impact, Sesame Workshop has enlisted Georgetown University Medical Center and Children's National Health System to lead a study in which families and service providers will provide feedback on how See Amazing helps foster greater understanding and acceptance of autism.
In honor of the creative contribution from within the autism community, Exceptional Minds will be recognized with the Joan Ganz Cooney Award at Sesame Workshop's 14th annual gala on June 1. The award, celebrating those making meaningful differences in the lives of children, recognizes the young and talented individuals at Exceptional Minds who were integral in providing content, artistry and expertise on Sesame Street and Autism: See Amazing in All Children.
Sesame Street and Autism: See Amazing in All Children is funded with generous support from American Greetings, the Robert R. McCormick Foundation, and Kristen Rohr, as part of Sesame Workshop's mission to help all children grow smarter, stronger and kinder.
###
Sesame Workshop
Sesame Workshop is the nonprofit organization behind Sesame Street, the pioneering television show that has been helping kids grow smarter, stronger and kinder since 1969. Today Sesame Workshop is a global educational force for change, with a mission to reach the world's most vulnerable children. We're in more than 150 countries, serving kids through a wide range of media and philanthropically-funded social impact programs, all grounded in rigorous research and individually tailored to the needs and cultures of the communities we serve. Sesame is a beloved household name in dozens of languages, and it means learning – and fun – in all of them. For more information, please visit sesameworkshop.org.
American Greetings Corporation
As a leader in meaningful connections, American Greetings Corporation is a creator and manufacturer of innovative social expression products that assist consumers in making the world a more thoughtful and caring place. Founded in 1906, the Company's major greeting card lines are American Greetings, Carlton Cards, Gibson, Recycled Paper Greetings and Papyrus, and other paper product offerings include DesignWare party goods and American Greetings and Plus Mark gift-wrap and boxed cards. American Greetings also has one of the largest collections of greetings on the Web, including greeting cards available at Cardstore.com and electronic greeting cards available at AmericanGreetings.com. In addition to its product lines, American Greetings also creates and licenses popular character brands through American Greetings Entertainment. Headquartered in Cleveland, Ohio, American Greetings generates annual revenue of approximately $2 billion, and its products can be found in retail outlets worldwide. For more information on the Company, visit www.corporate.americangreetings.com.
Robert R. McCormick Foundation
The Robert R. McCormick Foundation is committed to fostering communities of educated, informed and engaged citizens. Through philanthropic programs, Cantigny Park and museums, the Foundation helps develop citizen leaders and works to make life better in our communities. The Foundation was established as a charitable trust in 1955, upon the death of Colonel Robert R. McCormick, the longtime editor and publisher of the Chicago Tribune. The Robert R. McCormick Foundation is one of the nation's largest foundations, with more than $1.5 billion in assets. For more information visit www.McCormickFoundation.org.
Contact
Philip Toscano
philip.toscano@sesame.org
212.875.6687