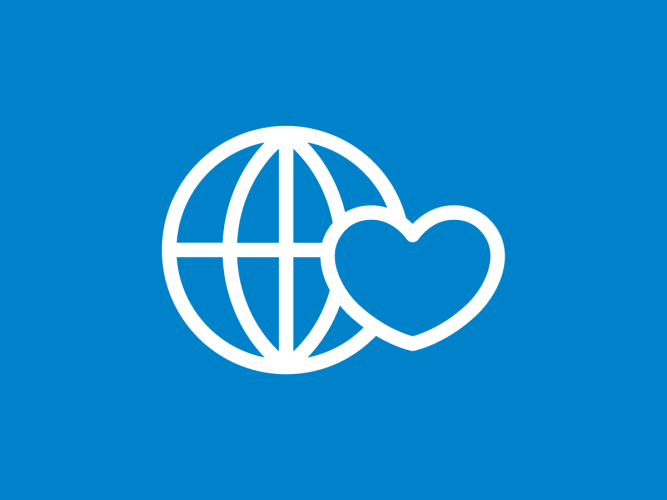 Sesame Workshop Launches Nationwide Initiative to Address the Impact of Homelessness Among America's Youngest Children
Sesame Street's Muppet Lily offers help, hope, and healing to families struggling to find a permanent place to live; new initiative featured on www.sesamestreetincommunities.org
(New York, NY) December 12, 2018—Sesame Workshop, the non-profit educational organization behind Sesame Street, announced today a major new initiative to offer help and hope to the growing number of young children across the United States who are experiencing homelessness. The initiative engages children and families with the resilient and relatable Lily, a seven-year-old Muppet whose family is staying with friends on Sesame Street after losing their home. Lily is featured in new videos, storybooks, and interactive activities for families with children ages 2 to 6, in addition to materials for the professionals who serve them, such as teachers, social workers, and healthcare providers. Sesame launched the initiative, part of its Sesame Street in Communities program, to help mitigate the impact of the trauma and stigma that result from homelessness.
The rate of young children who do not have a permanent place to live has been steadily growing. More than 2.5 million children are experiencing homelessness nationwide—and nearly half of those children, 1.2 million, are under the age of six. According to the Office of Head Start, there has been a 100 percent increase in enrollment of children experiencing homelessness in Head Start and Early Head Start programs over the past decade, with 2016-17 marking a record number.
Through its new initiative, Sesame offers a variety of free, bilingual materials specifically developed to help children who are experiencing homelessness, which often involves an ongoing cycle of physical, emotional, and psychological distress. The resources were created in partnership with national experts on family homelessness and tested with both providers and parents. Lily was originally introduced in 2011, when her family was struggling with hunger. Unfortunately, Lily's path is common for many children experiencing homelessness.
"We know children experiencing homelessness are often caught up in a devastating cycle of trauma—the lack of affordable housing, poverty, domestic violence, or other trauma that caused them to lose their home, the trauma of actually losing their home, and the daily trauma of the uncertainty and insecurity of being homeless," said Sherrie Westin, President of Global Impact and Philanthropy at Sesame Workshop. "We want to help disrupt that cycle by comforting children, empowering them, and giving them hope for the future. We want them to know that they are not alone and home is more than a house or an apartment—home is wherever the love lives."
By featuring Lily and her friends on Sesame Street, the resources are designed to show the experience from a child's perspective, with Lily and her friends encouraging optimism, promoting understanding, and modeling simple coping strategies for children. The new resources include:
"Connect the Dots": Lily and Sofia play a game that helps Lily feel surrounded by love.
"Rainbow Kind of Day": Lily, Elmo, and Sofia learn the benefits of talking about big feelings and asking for help.
"Ribbons of Hope": After her family finds permanent housing, Lily demonstrates "survivor's pride" and shares a coping strategy—and a special bracelet—with Elmo.
"Home Is…": Elmo and Rosita meet some new friends who don't have homes right now and learn about what the concept of "home" means to them.
Activities and suggestions to help parents and providers give children a sense of continuity, routine, and predictability. The materials include interactive rhyming poems, coloring pages, storybooks, and helpful answers to children's difficult questions. There are also resources that help promote engagement between caregivers and children, as well as ideas for comforting routines that parents can do with children anywhere.
New professional development videos, articles, and strategies for providers (social workers, shelter staff, teachers, healthcare workers, and more) who play a crucial role in supporting children experiencing homelessness. The new resources aim to raise awareness and offer strategies for providers who can create a circle of care around children.
Additionally, on December 13 at 4:00pm ET, Sesame Street in Communities will host an interactive conversationwith a panel of expert providers to raise nationwide awareness about homelessness, its effects on children, and ways providers can help. Anyone can join the conversation on Facebook Live and YouTube.
"Sesame Street's new initiative on homelessness is nothing short of transformative for those of us working to create a sense of stability and hope for families experiencing homelessness," said Barbara Duffield, member of Sesame Workshop's advisory committee and Executive Director of SchoolHouse Connection, a national non-profit organization working to overcome homelessness through education. "At SchoolHouse Connection, we are eager to use the new materials to increase the identification of children who are homeless in early childhood and educational settings, to increase support for children in homeless services and housing programs, and to raise the visibility of family homelessness among policymakers at every level."
Sesame Street in Communities is a program to help community providers, parents, and caregivers give children a strong and healthy start. Sesame Street in Communities partners with community providers to reach parents and caregivers with free, easy-to-use resources on topics ranging from healthy eating and school readiness to tougher issues like trauma and grief. The materials, which include videos, storybooks, digital interactives, games, and professional development resources, are available for free—in English and Spanish—at www.sesamestreetincommunities.org.
Sesame Workshop is implementing Sesame Street in Communities in Kansas City, MO and KS; Los Angeles, CA; Guilford County; NC; Transylvania County, NC; Memphis, TN; Leland and Indianola, MS, and, in 2019, Camden, NJ. Sesame Street in Communities aims to reach 4.5 million children under age 6 and their families; connect with more than 11,000 direct service providers; develop 200 national and local partnerships; and expand to at least 35 additional communities across the country.
This initiative is supported by the Robert Wood Johnson Foundation and the Joan Ganz Cooney Fund for Vulnerable Children.
ABOUT SESAME WORKSHOP
Sesame Workshop is the nonprofit educational organization behind Sesame Street, the pioneering television show that has been reaching and teaching children since 1969. Today, Sesame Workshop is an innovative force for change, with a mission to help kids everywhere grow smarter, stronger, and kinder. We're active in more than 150 countries, serving vulnerable children through a wide range of media, formal education, and philanthropically-funded social impact programs, each grounded in rigorous research and tailored to the needs and cultures of the communities we serve. For more information, please visit www.sesameworkshop.org.
ABOUT THE ROBERT WOOD JOHNSON FOUNDATION
For more than 45 years the Robert Wood Johnson Foundation has worked to improve health and health care. We are working alongside others to build a national Culture of Health that provides everyone in America a fair and just opportunity for health and well-being. For more information, visit www.rwjf.org. Follow the Foundation on Twitter at www.rwjf.org/twitter or on Facebook at www.rwjf.org/facebook.
ABOUT THE JOAN GANZ COONEY FUND FOR VULNERABLE CHILDREN
The Joan Ganz Cooney Fund for Vulnerable Children was established in 2018 to support content development, training for service providers, research, and implementation for Sesame Street in Communities. Made possible by a generous gift from Joan Ganz Cooney's late husband Peter G. Peterson, the fund honors Ms. Cooney's pioneering work as Sesame Street's co-founder by furthering Sesame Workshop's commitment to helping children overcome challenges big and small.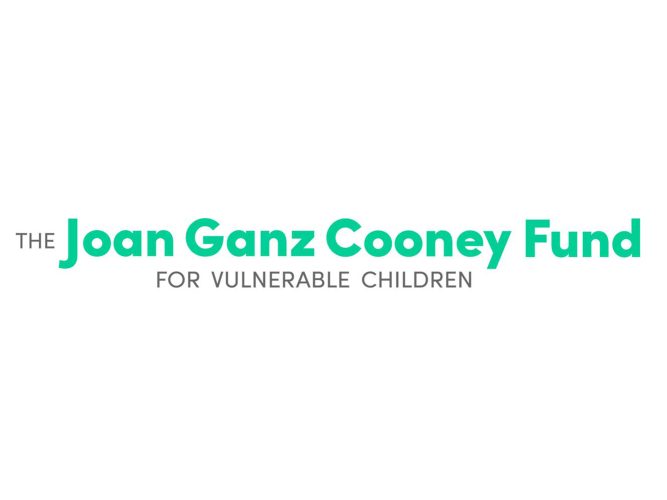 Press Contacts
Hallie Ruvin
Hallie.Ruvin@sesame.org
Abby Manishor
amanishor@burness.com
917-539-3308