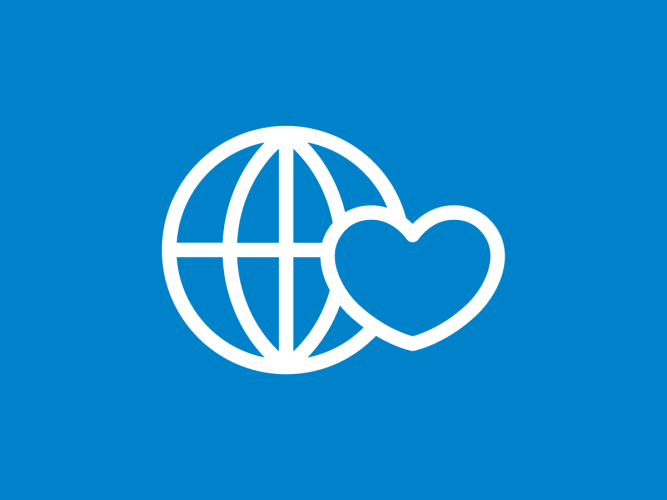 Sesame Workshop Launches Major Expansion of 'Caring for Each Other' Initiative, with support from AT&T and Walgreens, to Help Parents and Children During COVID-19 Pandemic
New resources addressing families' socio-emotional needs and celebrating frontline workers will be released on an ongoing basis
(April 29, 2020 – New York, NY) – As families everywhere continue to cope with uncertainty stemming from the global pandemic, Sesame Workshop, in collaboration with Walgreens and AT&T, is announcing a major expansion of its Caring for Each Other initiative to help children and their caregivers stay healthy, build resilience, and adjust to a "for-now normal." Today's release on SesameStreet.org/caring includes new resources to help families face current challenges like missing friends, while also giving children ways to celebrate the helpers in their neighborhoods, from pharmacists to mail carriers to grocery store employees.
In the coming weeks, bilingual resources for children of frontline workers and new professional development tools for community providers like healthcare providers, social workers, and educators will roll out on an ongoing basis. And, as people in communities everywhere begin to transition into the next phases of the crisis, Caring for Each Other will expand to address evolving challenges, as part of Sesame Workshop's commitment to supporting families for the duration of this crisis and beyond.
"These are stressful days for everyone, and children and families are struggling in their own ways," said Dr. Jeanette Betancourt, Senior Vice President of US Social Impact, Sesame Workshop. "Together with AT&T and Walgreens, we can help families through the different challenges and transitions they are experiencing during this pandemic—giving them the tools they need to build hope for sunnier days ahead."
Today's announcement kicks off a new campaign to celebrate the families of essential workers– pharmacists, doctors, nurses, grocers, childcare providers, custodial staff, mail carriers, and others– many of whom have young children. New content being released in coming weeks includes a special Sesame Street Muppet video thanking these "Super Families," ideas for ways to show love while keeping a safe distance, strategies for parents to help little ones cope with the unique challenges their families face, and more.
"In communities across the country, our customers often look to their local Walgreens team members as a sign of comfort, whether that's for filling a prescription or finding the perfect gift. Now, it is more important than ever in these unprecedented times, that we explain to children about essential workers and their roles while also celebrating their extraordinary care," said Richard Ashworth, president of Walgreens. "We know we must continue to serve and support our customers and patients during this time and this presents a unique opportunity to provide resources to families of essential workers, like our team members. As we look to explain this unexplainable pandemic to children nationwide, there is no better partner than our friends that live on Sesame Street."
AT&T's support of Sesame Workshop's Caring for Each Other initiative is part of the company's $10 million Distance Learning and Family Connections Fund, created to give parents, students, and teachers tools they need for at-home learning. Starting this week, new content to help children express and manage their emotions will launch on a rolling basis. In addition to today's resources on missing friends and key public health messages like do's and don'ts for face coverings, additional topics will include coping with the illness of a family member, financial insecurity, grief, and how to gradually transition to a new normal.
"As our country works to navigate these unprecedented times, parents and young children are facing a unique set of challenges," said Charlene Lake, SVP, Corporate Social Responsibility and Chief Sustainability Officer, AT&T. "For years, Sesame Workshop has been a leader in creating content to help kids grow smarter, stronger, and kinder, and we're thrilled to be able to support their Caring for Each Other initiative. Today, it's more important than ever that families have access to meaningful resources that support their changing needs."
The Caring for Each Other initiative was created in response to the uncertainty facing young children and families. SesameStreet.org/caring is regularly updated to meet the needs of families as the situation evolves, with resources designed to help parents provide comfort and manage anxiety, as well as help with creating routines, fostering playful learning at home, and staying physically and mentally healthy. Families can also watch Sesame Street episodes on HBO, PBS stations, and the PBS KIDS 24/7 channel, with an expanded offering of free on-demand episodes of Sesame Street on PBS KIDS digital platforms. Sesame Street will be available on the upcoming WarnerMedia streaming platform on HBO Max at launch on May 27.
Resources will also be distributed through a wide range of national and community providers as part of Sesame Street in Communities, Sesame Workshop's program to support children and families, particularly those most vulnerable.
About Sesame Workshop
Sesame Workshop is the nonprofit educational organization behind Sesame Street, the pioneering television show that has been reaching and teaching children since 1969. Today, Sesame Workshop is an innovative force for change, with a mission to help kids everywhere grow smarter, stronger, and kinder. We're present in more than 150 countries, serving vulnerable children through a wide range of media, formal education, and philanthropically-funded social impact programs, each grounded in rigorous research and tailored to the needs and cultures of the communities we serve. For more information, please visit www.sesameworkshop.org.
About Walgreens
Walgreens (walgreens.com), one of the nation's largest drugstore chains, is included in the Retail Pharmacy USA Division of Walgreens Boots Alliance, Inc. (Nasdaq: WBA), a global leader in retail and wholesale pharmacy. Walgreens is proud to be a neighborhood health, beauty and retail destination supporting communities across the country, and was named to FORTUNE* magazine's 2019 Companies that Change the World list. Approximately 8 million customers interact with Walgreens in stores and online each day. As of August 31, 2019, Walgreens operates 9,277 drugstores with a presence in all 50 states, the District of Columbia, Puerto Rico and the U.S. Virgin Islands, along with its omnichannel business, Walgreens.com. Walgreens also provides specialty pharmacy and mail services and offers in-store clinics and other health care services throughout the United States, most of which are operated by our health care strategic partners.
*© 2020, Fortune Media IP Limited. Used under license.
About Philanthropy & Social Innovation at AT&T
AT&T Inc. is committed to advancing education, strengthening communities and improving lives. We have a long history of investing in projects that create learning opportunities, promote academic and economic achievement, and address community needs. Our AT&T Aspire initiative uses innovation in education to drive student success in school and beyond. With a financial commitment of $550 million since 2008, AT&T is leveraging technology, relationships and social innovation to help all students make their biggest dreams a reality.
Contact
Hallie Ruvin
hallie.ruvin@sesame.org
Jessica Filante
Jf8360@att.com
Emily Mekstan
Emily.hartwig@walgreens.com