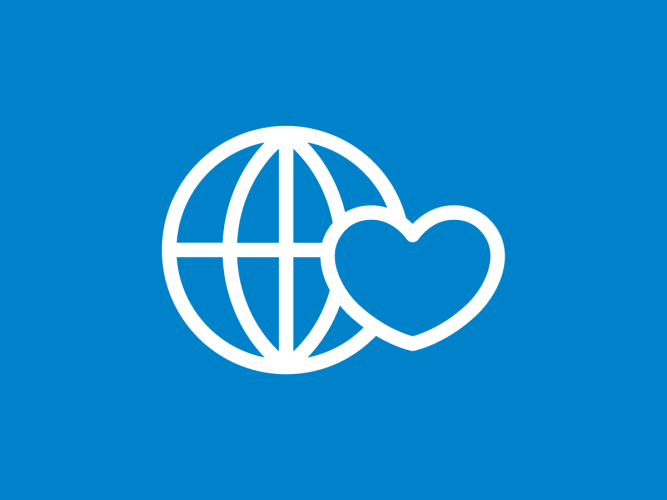 Sesame Workshop Launches Initiative to Support Children Affected by Parental Addiction
Sesame Street Muppet Karli—whose mother struggles with addiction—offers hope and resilience-building strategies
(New York, NY) October 9, 2019—Sesame Workshop, the nonprofit educational organization behind Sesame Street, is announcing an initiative to support children and families affected by parental addiction. The initiative features Karli, a 6 ½-year-old Sesame Street Muppet whose mom is dealing with addiction. In new videos and other content, favorite Sesame Street characters like Elmo and Abby Cadabby learn what Karli is going through and help their friend to cope. The resources, which are part of the Sesame Street in Communities program and freely available on www.SesameStreetinCommunities.org, deliver the words children need to hear most: You are not alone. You will be taken care of. Addiction is a sickness and, as with any sickness, people need help to get better. And most importantly: It's not your fault.
In the United States, there are 5.7 million children under age 11, or one in eight children, living in households with a parent who has a substance abuse disorder—a number that doesn't include the countless children not living with a parent due to separation or divorce, incarceration, or death as a result of their addiction. One in three of these children will enter foster care due to parental addiction, a number that has grown by more than 50% in the past decade. The trauma of parental addiction can have lasting impacts on a child's health and wellbeing, but children can be incredibly resilient; the effects of traumatic experiences can be mitigated with the right support from caring adults like the parents, caregivers, and providers this initiative targets.
Created in consultation with experts in addiction and early childhood development, these engaging bilingual resources model strategies to help children overcome the trauma of parental addiction and build resilience, while providing age-appropriate messages and tools for those caring adults to help children cope.
"Addiction is often seen as a 'grown-up' issue, but it impacts children in ways that aren't always visible. Having a parent battling addiction can be one of the most isolating and stressful situations young children and their families face," said Sherrie Westin, President of Social Impact and Philanthropy, Sesame Workshop. "Sesame Street has always been a source of comfort to children during the toughest of times, and our new resources are designed to break down the stigma of parental addiction and help families build hope for the future."
Karli was first introduced in May 2019 as the face of the Sesame Street in Communities foster care initiative. With today's announcement, Karli's storyline expands to include the reason she was placed in foster care: her mother had to go away for treatment, but now she's in recovery. The new resources, which help children like Karli understand the situation and cope with big feelings, include:
What is Addiction?: Elmo's dad, Louie, explains that addiction is a sickness—but not the kind you catch like a cold.
Lending a Hand: Karli tells Elmo and Chris about her mom's meetings and the special kids-only meetings where she gets to spend time with other children going through the same thing.
Monster Music: After her mom returns home from treatment, Karli shares a special moment with Abby Cadabby.
It's Not Your Fault: Karli tells Elmo that she used to feel like her mom's addiction was her fault, but has learned that it was a grown-up problem and that her mom loves her no matter what.
We're Special and So Are You: Karli, Elmo, Rosita, and Abby Cadabby share the qualities that make them resilient.
Live Action Films, including a film about Salia, a thriving 10-year-old who's "been there" and accompanying tips from Karli and Salia like sharing your feelings with a good friend, breathing deep, and drawing feeling flowers. And, as part of our professional development offerings, a portrait of a provider in the field.
Activities and articles for parents and providers, including a digital coloring quilt interactive, a new Play, Talk, Imagine! storybook, and helpful answers to children's difficult questions. The new resources are designed to promote engagement between children and the caring adults in their lives.
"The significance of Sesame Workshop's new initiative on parental addiction cannot be overstated," said Jerry Moe, National Director of Children's Programs at the Hazelden Betty Ford Foundation, and key advisor on the new initiative. "There have been precious few resources to help young children, so this initiative is a game-changer for the important work we do with kids at Hazelden Betty Ford and for professionals everywhere on the front lines of our nation's addiction crisis. For children who connect to Karli, hearing, 'It's not your fault—you are not alone, and there are safe people and places that can help,' opens a path to hope and healing. This Sesame Street in Communities resource fills a huge void for millions of families hurt by addiction and helps kids be kids again."
Sesame Street in Communities provides easy-to-use tools for community providers and caregivers on the toughest issues children face, particularly on topics where there are few resources for young children. Since launching in 2015, Sesame Street in Communities has supported families on topics ranging from traumatic experiences to family homelessness—giving children the tools they need to build resilience and grow smarter, stronger, and kinder. The materials, which include videos, storybooks, digital interactives, games, and professional development resources, are available for free—in English and Spanish—at www.sesamestreetincommunities.org.
Sesame Workshop is also implementing Sesame Street in Communities directly with national partners and local providers in Camden, NJ; Kansas City, MO and KS; Los Angeles, CA; Guilford County; NC; Transylvania County, NC; Memphis, TN; and Leland and Indianola, MS. Sesame Street in Communities is also partnering with PBS stations, who have long been community ambassadors of Sesame Street through local events and sharing resources with families.
This initiative is supported by the Robert Wood Johnson Foundation and the Joan Ganz Cooney Fund for Vulnerable Children.
ABOUT SESAME WORKSHOP
Sesame Workshop is the nonprofit educational organization behind Sesame Street, the pioneering television show that has been reaching and teaching children since 1969. Today, Sesame Workshop is an innovative force for change, with a mission to help kids everywhere grow smarter, stronger, and kinder. We're active in more than 150 countries, serving vulnerable children through a wide range of media, formal education, and philanthropically-funded social impact programs, each grounded in rigorous research and tailored to the needs and cultures of the communities we serve. For more information, please visit www.sesameworkshop.org.
ABOUT THE JOAN GANZ COONEY FUND FOR VULNERABLE CHILDREN
The Joan Ganz Cooney Fund for Vulnerable Children was established in 2018 to support content development, training for service providers, research, and implementation for Sesame Street in Communities. Made possible by a generous gift from Joan Ganz Cooney's late husband Peter G. Peterson, the fund honors Ms. Cooney's pioneering work as Sesame Street's co-founder by furthering Sesame Workshop's commitment to helping children overcome challenges big and small.
Press Contact
Hallie Ruvin
Senior Director of Strategic Communications, Sesame Workshop
Hallie.Ruvin@sesame.org