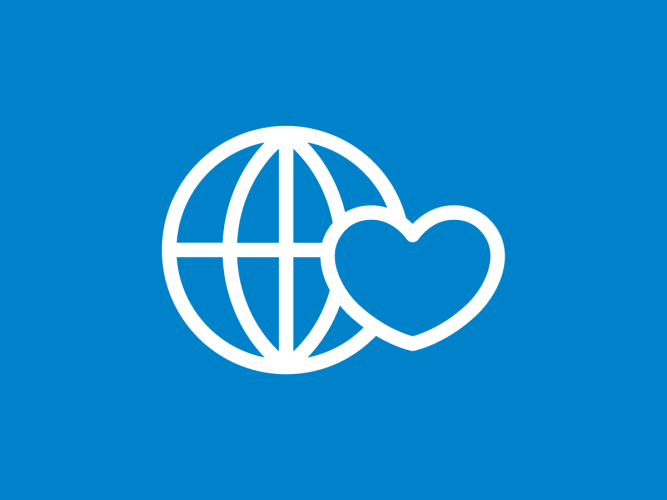 Sesame Workshop Expands Sesame Street in Communities Initiative to Rural Communities with CPB Support
20 PBS Stations Selected for Program to Expand Early Childhood Efforts
(New York, NY)— Sesame Workshop, the nonprofit educational organization behind Sesame Street, is partnering with 20 local PBS stations serving rural communities across the country to enhance their early childhood education programs through the Sesame Street in Communities program. Made possible with generous support from the Corporation for Public Broadcasting (CPB), the station engagement initiative includes training for local providers who serve preschool children and virtual events for families, all using the Sesame Street in Communities resources.
The initiative, which is in its second year, deepens Sesame Workshop and PBS KIDS' longstanding commitment to using the power of public television to bring critical early learning to children across the country in communities big and small. Sesame Workshop will continue to collaborate with The WNET Group in station selection and implementation. Each station is partnering with local early childhood programs serving rural families, including those with significant Native American and migrant populations, to support the early learning basics of language, literacy, and math. The selected stations are:
Austin PBS
APT Alabama
Arizona PBS
Arkansas PBS
GPB Atlanta
KLRN San Antonio
KTOO Juneau
Louisiana Public Broadcasting Baton Rouge
Mississippi Public Broadcasting
Montana PBS
NET Nebraska
New Mexico PBS
Rhode Island PBS
South Dakota Public Broadcasting
WCTE Cookeville TN
WFSU Tallahassee
WGCU Fort Myers
WOSU Columbus
WQLN Erie
WXXI Rochester
"Sesame Workshop is so proud to partner again with CPB to support stations serving rural communities across the country, especially as families continue to face the effects of the COVID-19 pandemic, said Jeanette Betancourt, Senior Vice President of US Social Impact, Sesame Workshop. "In partnership with PBS stations, which have long been trusted ambassadors of Sesame Street, we are thrilled that Sesame Street in Communities resources can support stations' efforts to help children with the early learning basics and school readiness skills that they need to get through the challenges of today and thrive into the future."
"The Sesame Street in Communities initiative is key to providing some of our nation's most vulnerable young learners with a strong foundation," said Debra Sanchez, CPB Senior Vice President, Education and Children's Content. "We are proud to extend our partnership with Sesame Workshop at this critical time to reach communities across the country, when the pandemic has impacted so many."
Each participating station is recruiting and training local community providers on how to use the Sesame Street in Communities resources in their work with young children and families. While offering support in many issue areas, stations will focus on Sesame Workshop's Caring for Each Other resources to help families cope with challenges from the COVID-19 pandemic. Of the 20 stations, 10 will host virtual summits with local childhood development experts for parents and providers in their community.
Sesame Street in Communities provides easy-to-use tools for community providers and caregivers on the toughest issues children face, particularly on topics where there are few resources for young children. Since launching in 2015, Sesame Street and Communities has supported families on topics ranging from parental addiction to family homelessness—giving children the tools they need to build resilience and grow smarter, stronger, and kinder. The resources, which include videos, storybooks, digital interactives, games, and professional development resources, are available for free—in English and Spanish—at www.sesamestreetincommunities.org.
ABOUT SESAME WORKSHOP
Sesame Workshop is the nonprofit educational organization behind Sesame Street, the pioneering television show that has been reaching and teaching children since 1969. Today, Sesame Workshop is an innovative force for change, with a mission to help kids everywhere grow smarter, stronger, and kinder. We're active in more than 150 countries, serving vulnerable children through a wide range of media, formal education, and philanthropically funded social impact programs, each grounded in rigorous research and tailored to the needs and cultures of the communities we serve. For more information, please visit www.sesameworkshop.org.
ABOUT CPB
The Corporation for Public Broadcasting, a private, nonprofit corporation created by Congress in 1967, is the steward of the federal government's investment in public broadcasting. It helps support the operations of more than 1,500 locally managed and operated public television and radio stations nationwide. CPB is also the largest single source of funding for research, technology and program development for public radio, television and related online services. For more information, visit cpb.org, follow us on Twitter @CPBmedia, Facebook and LinkedIn and subscribe for other updates.
ABOUT WNET
WNET is America's flagship PBS station: parent company of New York's THIRTEEN , WLIW21, WLIW-FM and operator of NJTV, the statewide public media network in New Jersey and its news division, NJ SPOTLIGHT NEWS. Through its new ALL ARTS multi-platform initiative, its broadcast channels, three cable services (THIRTEEN PBSKids, Create and World) and online streaming sites, WNET brings quality arts, education and public affairs programming to more than five million viewers each month. WNET produces and presents a wide range of acclaimed PBS series, including Nature, Great Performances, American Masters, PBS NewsHour Weekend, and the nightly interview program Amanpour and Company. In addition, WNET produces numerous documentaries, children's programs, and local news and cultural offerings, as well as multiplatform initiatives addressing poverty and climate. Through THIRTEEN Passport and WLIW Passport, station members can stream new and archival THIRTEEN, WLIW and PBS programming anytime, anywhere.
Contact
Hallie Ruvin
Hallie.Ruvin@sesame.org