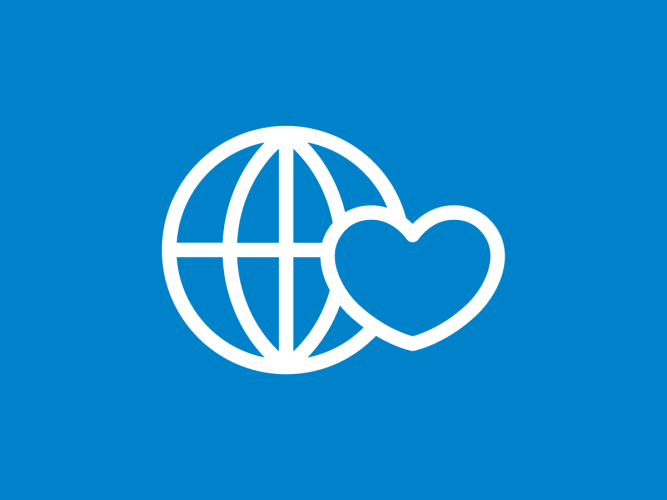 Sesame Workshop Expands Sesame Street in Communities Initiative to Baltimore, MD, Miami, FL, and Maricopa County, AZ to Help Children Become More Resilient
The initiative will launch on Oct. 6th with a Digital Family Special featuring the Sesame Street Muppets to address the challenges families are facing during COVID-19
(New York, NY) – Sesame Workshop, the nonprofit educational organization behind Sesame Street, announced today that it's expanding its Sesame Street in Communities initiative to Baltimore, MD, Miami, FL, and Maricopa County, AZ. The program, which aims to help young children build coping skills and foster nurturing connections between them and the caring adults in their lives, will support families with young children by providing free, easy-to-use resources through a partnership with local partners in each community. The expansion in all three communities is made possible by the generous support of the Robert Wood Johnson Foundation.
To mark the launch of the three new Sesame Street in Communities locations, Sesame Workshop will air a Digital Family Special featuring the Sesame Street Muppets on Facebook Premiere on Tuesday, October 6 at 2 p.m. ET. The Special will feature children's questions with answers from experts in the three new communities—along with some familiar grown-up and Muppet faces from Sesame Street. Families and community providers will learn about building resilience and coping with the effects of the COVID-19 pandemic as well as hear from experts about common stressors that have been intensified by the pandemic, such as parental addiction.
"The COVID-19 pandemic has exacerbated the challenges facing many young children and families, and it's more important than ever to establish a foundation for building resilience from a young age," said Dr. Jeanette Betancourt, Senior Vice President, US Social Impact, Sesame Workshop. "We're so excited to bring Sesame Street in Communities to Baltimore, Miami, and Maricopa County, three communities that care deeply about giving children the best start in life. With the tremendous uncertainty that children and families are facing, we're proud to partner with and learn from these incredible organizations to equip families with the tools they need to overcome the adversities of today and thrive into the future."
Sesame Workshop is partnering with the Family League of Baltimore, Thriving Mind South Florida, and the Arizona Department of Health Services, Arizona Recovers, and First Things First in Maricopa County to embed Sesame Street in Communities into their programs. The Sesame Street in Communities resources and professional development materials will focus on helping children build resilience and overcome traumatic experiences, including parental addiction—a challenge magnified by the unprecedented realities of the COVID-19 pandemic. As part of the new expansion, Sesame Workshop is also conducting research to inform how local partners can most effectively use Sesame Street in Communities through early childhood development programs across their communities.
Each partner will integrate Sesame Street in Communities curriculum, videos, storybooks, and activities on topics like traumatic experiences and parental addiction into its programs and trainings in the coming months—supporting young children and the caring adults in their lives, including parents, caregivers, and community providers.
The Digital Family Special—which will feature experts from the Family League, Thriving Mind of South Florida, and Arizona Recovers—will air on Facebook Premiere on Tuesday, Oct. 6 at 2 p.m. ET. It will also be accessible on Facebook after it airs.
The expansion of Sesame Street in Communities and the new Digital Family Special are made possible by the generous support of the Robert Wood Johnson Foundation. Sesame Street in Communities—which is supported by the Robert Wood Johnson Foundation and the Joan Ganz Cooney Fund for Vulnerable Children—is now in 12 communities across the country. The expansion to Baltimore, Maricopa County, and Miami builds on Sesame Street in Communities' work with national partners and local providers in Camden, NJ; Kansas City, MO; Kansas City, KS; Los Angeles, CA; Guilford County, NC; Transylvania County, NC; Memphis, TN; Leland and Indianola, MS; and Central Iowa.
ABOUT SESAME WORKSHOP
Sesame Workshop is the nonprofit educational organization behind Sesame Street, the pioneering television show that has been reaching and teaching children since 1969. Today, Sesame Workshop is an innovative force for change, with a mission to help kids everywhere grow smarter, stronger, and kinder. We're present in more than 150 countries, serving vulnerable children through a wide range of media, formal education, and philanthropically funded social impact programs, each grounded in rigorous research and tailored to the needs and cultures of the communities we serve. For more information, please visit www.sesameworkshop.org.
ABOUT THE ROBERT WOOD JOHNSON FOUNDATION
For more than 45 years the Robert Wood Johnson Foundation has worked to improve health and health care. We are working alongside others to build a national Culture of Health that provides everyone in America a fair and just opportunity for health and well-being. For more information, visit www.rwjf.org. Follow the Foundation on Twitter at www.rwjf.org/twitter or on Facebook at www.rwjf.org/facebook.
ABOUT THE JOAN GANZ COONEY FUND FOR VULNERABLE CHILDREN
The Joan Ganz Cooney Fund for Vulnerable Children was established in 2018 to support content development, training for service providers, research, and implementation for Sesame Street in Communities. Made possible by a generous gift from Joan Ganz Cooney's late husband Peter G. Peterson, the fund honors Ms. Cooney's pioneering work as Sesame Street's co-founder by furthering Sesame Workshop's commitment to helping children overcome challenges big and small.
Contact
Hallie Ruvin
hallie.ruvin@sesame.org