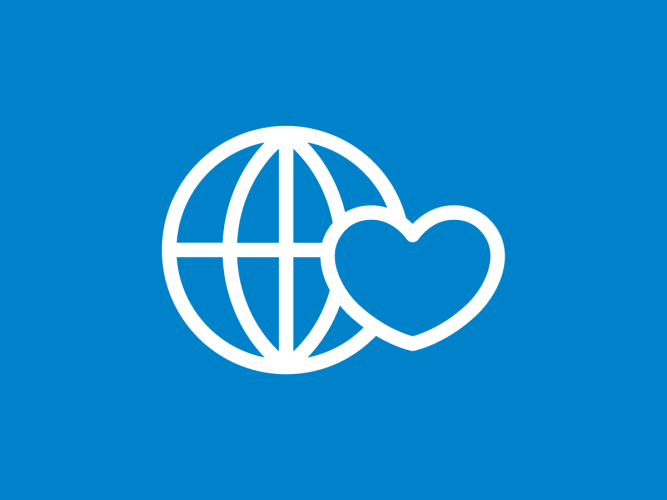 Sesame Workshop Expands Coming Together Commitment to Racial Justice with New "ABCs of Racial Literacy" Resources to Help Families Talk About Racism
Free new videos, articles, and activities featuring the Sesame Street Muppets are part of the Sesame Street in Communities initiative and Sesame Workshop's longstanding commitment to racial justice.
(New York, NY) Sesame Workshop, the nonprofit educational organization behind Sesame Street, released new bilingual videos and resources today as part of an ongoing initiative to help families have open and honest conversations with young children around race, provide strategies to cope with racial trauma, and engage allies and advocates to become upstanders against racism as part of its Sesame Street in Communities initiative. The new "ABCs of Racial Literacy" Resources, which are free and available in English and Spanish, can be found at SesameWorkshop.org/ComingTogether.
"Children begin to observe and internalize messages of race at a young age, during a critical time for building one's identity and sense of self," said Dr. Jeanette Betancourt, Senior Vice President of US Social Impact, Sesame Workshop. "That's why it's important for families to feel equipped to have conversations about race and racism with their children. The new "ABCs of Racial Literacy" resources are designed to give children and caregivers additional tools to cope with the impact of racism and navigate difficult situations together as a family."
The resources launching today feature 5-year-old Wes and his father Elijah, two Sesame Street Muppets first introduced in March to discuss skin (and fur!) color with Elmo. Wes and Elijah are back to help kids continue to talk about race and provide families of color with strategies to discuss the impact of racism. The new resources, which are part of Sesame Workshop's Coming Together commitment to racial justice, include:
Proud of Your Eyes: Wes and Alan help their friend Analyn, who is Filipino American, process big feelings after she was teased about her eyes. They sing a song together about how their eyes are beautiful, and how eyes can tell the story of their family. 
Breathe, Feel, Share: Wes, Abby, and Elijah discuss an incident that happened at school – Wes was teased about his lunch, curry chicken. Together, they practice a simple coping strategy. 
Ongoing Video Series for families with new content featuring The Clutes, a Native family, exploring the different ways families can talk to their kids about race, culture, and allyship. 
Articles and how-to guides for caring grown-ups, including The 4 S's of Anti-Racist Parenting and Racial Trauma and Responding to Racism. 
Printable Activities for children including Welcome to Sesame Street, Wes and Elijah! coloring pages, I Am Somebody cut-apart affirmation cards, and the Sing-Along to the "Giant" Song lyric sheet. 
Professional development webinar and resources for community providers, such as educators, healthcare providers, and social workers (coming soon). 
New materials and music to help families continue the conversation, including Let's Stand Up for What is Right (Random House), a new book featuring Sesame Street Muppet friends uniting against racism, and a streaming Power of We (Warner Music Group's Arts Music division) playlist of uplifting and inclusive Sesame songs. Coming Together, Change the World: A Sesame Street Guide to Standing Up for Racial Justice (Lerner Publishing Group) will publish in September. 
The "ABCs of Racial Literacy" resources are part of Sesame Workshop's new Racial Justice educational framework and curriculum for young children. The new resources were developed in close consultation with expert advisors and will be implemented with committed partners, including Abriendo Puertas/Open Doors, the American Psychological Association, the Coalition for Asian American Children and Families, and the National Black Child Development Institute. In addition to being freely available to families online, the resources will be distributed through national and community providers as part of Sesame Street in Communities.
Sesame Workshop believes that talking to young children about race and racism is crucial. According to a recent study conducted by Sesame Workshop with children ages 6-11, children themselves have witnessed unfair treatment, and parents report close to half of these children (42%) have personally experienced discrimination of some kind, including nearly two-thirds (62%) of Black children.
"Having open conversations with children about race and racism is critical, not only for building understanding and empathy, but also for beginning the healing process for children who experience racism," say Anita Gundanna and Vanessa Leung, Co-Executive Directors of Coalition for Asian American Children and Families (CACF), who served as advisors on the new resources launching today. "The reality is that many children grow up experiencing racism, including Asian American children who for years have reported high levels of racial harassment—a number exacerbated by heightened xenophobia and scapegoating during the COVID-19 pandemic. With a long history of building trust with families, Sesame Workshop is the ideal organization to engage parents and caregivers in critical conversations with their little ones, help families cope with the harms of racism, and help build solidarity among communities."
The "ABCs of Racial Literacy" is part of Coming Together, Sesame Workshop's ongoing commitment to racial justice. Content is released on a rolling basis and available to parents and caregivers at SesameWorkshop.org/ComingTogether.
About Sesame Workshop
Sesame Workshop is the nonprofit educational organization behind Sesame Street, the pioneering television show that has been reaching and teaching children since 1969. Today, Sesame Workshop is an innovative force for change, with a mission to help kids everywhere grow smarter, stronger, and kinder. We're present in more than 150 countries, serving vulnerable children through a wide range of media, formal education, and philanthropically funded social impact programs, each grounded in rigorous research and tailored to the needs and cultures of the communities we serve. For more information, please visit www.sesameworkshop.org.
Contact
Hallie Ruvin
Hallie.ruvin@sesame.org
Vanessa Hsia
Vanessa.hsia@sesame.org