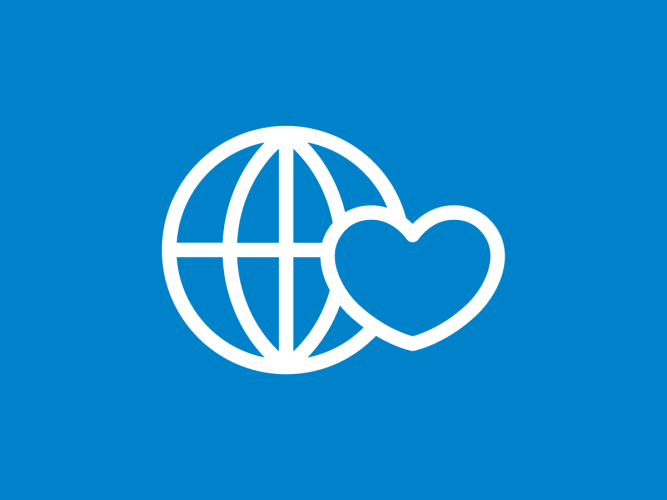 Sesame Workshop Elevates Maureen Trantham to Senior Vice President of Operations, Social Impact, and Philanthropy in Support of Growing Social Impact Footprint
(New York, NY,) – Sesame Workshop, the nonprofit organization behind Sesame Street, announced today that Maureen Trantham is taking on an expanded role as Senior Vice President of Operations, Social Impact and Philanthropy. Reporting to Sesame Workshop President Sherrie Westin, Trantham joins the senior leadership team as she continues her work to strengthen the organization's financial future.
In her expanded role, Trantham will take a global view of Sesame Workshop's social impact operations. In this capacity, she will coordinate planning and financial results for a growing portfolio of philanthropically funded projects, working closely with leaders in domestic and international social impact and philanthropic development. She will partner with the Joan Ganz Cooney Center team, incorporating the independent research lab's work into Sesame Workshop's broader social impact objectives. Trantham and her team will also continue to expand organization-wide compliance and risk management capabilities.
"Maureen has proven herself as a strategic leader who has streamlined and improved operations, as our global social impact initiatives continue to grow," said Westin. "I'm thrilled to have her leading the charge to establish systems that will set us up for sustainable long-term success. Together, we hope to expand our reach and impact, at a time when our mission is needed more than ever."
Trantham came to Sesame Workshop in 2019 as Vice President of Operations, Social Impact and Philanthropy, helping improve operations across the organization. She served as a key thought partner to the domestic and international social impact teams as they planned a sustainable strategy for growing Sesame Workshop's humanitarian efforts and worked on scaling Sesame Street in Communities, an initiative that equips parents, caregivers, and providers with tools for supporting children through challenges like community violence and parental addiction.
Previously, Trantham served as a management consultant for Booz & Company and PwC Strategy& and led Partnership for Learning, a Washington state education policy and advocacy nonprofit. She began her career as an international journalist in Thailand and China. Trantham holds a BA in Journalism and the Comparative History of Ideas from the University of Washington and an MBA from the New York University Stern School of Business. She also serves as an active Term Member on the Council on Foreign Relations.
About Sesame Workshop
Sesame Workshop is the nonprofit media and educational organization behind Sesame Street, the pioneering television show that has been reaching and teaching children since 1969. Today, Sesame Workshop is an innovative force for change, with a mission to help kids everywhere grow smarter, stronger, and kinder. We're active in more than 150 countries, serving vulnerable children through a wide range of media, formal education, and philanthropically funded social impact programs, each grounded in rigorous research and tailored to the needs and cultures of the communities we serve. For more information, please visit sesameworkshop.org.
Contact
Brit Edwards
brit.edwards@sesame.org