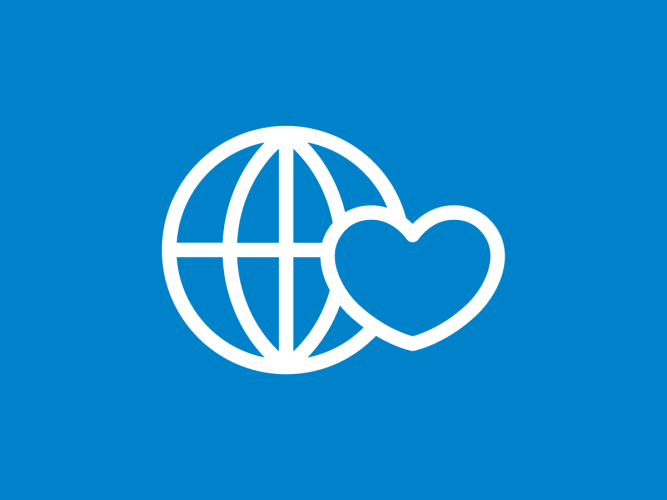 Sesame Workshop Debuts First-Ever Rohingya Muppets as Part of "Play to Learn" Humanitarian Initiative
Noor and Aziz, 6-year-old twins, will be featured in groundbreaking Rohingya-language content for children affected by displacement
(New York, NY – December 17, 2020) – Sesame Workshop is unveiling its first Rohingya Muppets as part of its Play to Learn Humanitarian Program supporting children and families affected by the Rohingya refugee crisis in Bangladesh, made possible by the LEGO Foundation. The new Muppet characters will be featured in groundbreaking Rohingya-language educational media as part of the Play to Learn program in partnership with BRAC, the International Rescue Committee (IRC), and New York University's Global TIES for Children. Play to Learn is delivering critically needed early education to families living in the world's largest refugee camp, in Cox's Bazar, Bangladesh, which is home to more than 800,000 Rohingya refugees who fled conflict in neighboring Myanmar, more than half of whom are children.
Noor Yasmin, known as Noor for short, is a 6-year-old Rohingya girl who loves to learn and play. She lives in the Cox's Bazar refugee camp with her twin brother, Aziz, and their family. Noor loves to make up fun and funny new rules for the games she plays with her friends and family. She is deeply curious about how the world works and uses play to help her understand her world. Her passion for asking questions and finding answers often inspires her and Aziz to try new ways of playing (and learning). She's a confident girl who believes that there is no problem too big for her to try to solve.
Aziz, Noor's brother, is a playful 6-year-old Rohingya boy. Aziz is a natural performer and storyteller; he loves to use his imagination to create and act out stories about kings, queens, and animals. His creativity sometimes distracts him from accomplishing a task, but Noor and friends help him focus. He enjoys assisting others with tasks like household chores and values the importance of helping his family and friends. He relies on his sister for support, laughter – and finding new ways to play!
Watch Noor and Aziz come to life here.
"Noor and Aziz are at the heart of our efforts to bring early education and learning through play to children and caregivers affected by the Rohingya refugee crisis, who have been impacted tremendously by the dual crises of displacement and the COVID-19 pandemic," said Sherrie Westin, President of Social Impact, Sesame Workshop. "These are two very special Sesame Muppets—for most Rohingya children, Noor and Aziz will be the very first characters in media who look and sound like them. Rooted in the rich Rohingya culture and informed by extensive research and input from Rohingya families, Noor and Aziz will bring the transformative power of playful learning to families at a time when it's needed more than ever before."
The two new characters, along with familiar Sesame Street friends like Elmo and Elmo's dad, Louie, will be featured in new video segments on social-emotional learning, math, science, and health and safety. In every segment, the duo will engage in a learning activity centered around the five characteristics of playful experiences that help children learn best—experiences that are joyful, meaningful, actively engaging, iterative, and socially interactive. In partnership with BRAC, video segments will be shared through BRAC's Humanitarian Play Labs and additional direct services. Facilitator trainings, storybooks, and printed educational resources will accompany the new video segments and be integrated into BRAC and IRC's direct services in the coming year.
"Investing in learning through play is even more crucial now, where thousands of children affected by the Rohingya refugee crisis, now face the additional unforeseen challenges posed by the global pandemic. Noor and Aziz not only share similar experiences with many of the children who find themselves in this crisis, they will also help these young children to overcome trauma and stress, and build resilience, while engaging in fun play-based learning activities," said Sarah Bouchie, Chief Impact Officer at the LEGO Foundation. "Learning through play also helps children to develop the holistic skills, including creativity and social-emotional skills, which are vital to survive and thrive in this rapidly changing world."
The COVID-19 pandemic has exacerbated the vulnerabilities that Rohingya refugee families already faced, and children now have even more limited access to early education, which can have lasting effects on their long-term wellbeing. Play to Learn partners have adapted programming to continue to reach families while many in-person services are suspended, using regular check-in phone calls with trained BRAC and IRC outreach workers to offer the latest health messages and practical support to caregivers and future caregivers for playful learning and nurturing care. Play to Learn also developed a series of short-form audio content with tips on play and engagement, family nutrition, and caregiver mental health, as well as COVID-19-specific storybooks, posters, and other educational material—all designed to help children develop healthy, safe habits and continue playing and learning during the disruption.
In addition to supporting families affected by the Rohingya refugee crisis, both in displaced and Bangladeshi host communities, Play to Learn is also reaching children affected by the Syrian refugee crisis in Jordan and Lebanon as part of Sesame Workshop and the IRC's Ahlan Simsim program. In both Bangladesh and the Middle East, Play to Learn combines educational media with direct services reaching families in their homes, community centers, and play spaces to infuse children's daily lives with playful learning opportunities that are essential to their healthy development and empower them to become creative, engaged, lifelong learners. By designing program approaches and educational content that can be adapted for different contexts around the world, Play to Learn is laying the foundation to transform how the world supports children in humanitarian crises, wherever they may be, for generations to come.
Watch the Play to Learn program in action here.
About Sesame Workshop
Sesame Workshop is the nonprofit educational organization behind Sesame Street, the pioneering television show that has been reaching and teaching children since 1969. Today, Sesame Workshop is an innovative force for change, with a mission to help kids everywhere grow smarter, stronger, and kinder. We're present in more than 150 countries, serving vulnerable children through a wide range of media, formal education, and philanthropically funded social impact programs, each grounded in rigorous research and tailored to the needs and cultures of the communities we serve. For more information, please visit www.sesameworkshop.org.
About the LEGO Foundation
The LEGO Foundation aims to inspire and develop the builders of tomorrow; a mission that it shares with the LEGO Group. The LEGO Foundation is dedicated to building a future where learning through play empowers children to become creative, engaged, lifelong learners. Its work is about re-defining play and re-imagining learning. In collaboration with thought leaders, influencers, educators and parents the LEGO Foundation aims to equip, inspire and activate champions for learning through play. Learn more on www.LEGOfoundation.com.
Contact
Hallie Ruvin, Sesame Workshop
hallie.ruvin@sesame.org
Rajdeep Roy Chowdhury, the LEGO Foundation
rajdeep.roy.chowdhury@LEGO.com
Sunshine Sachs
LEGO@sunshinesachs.com