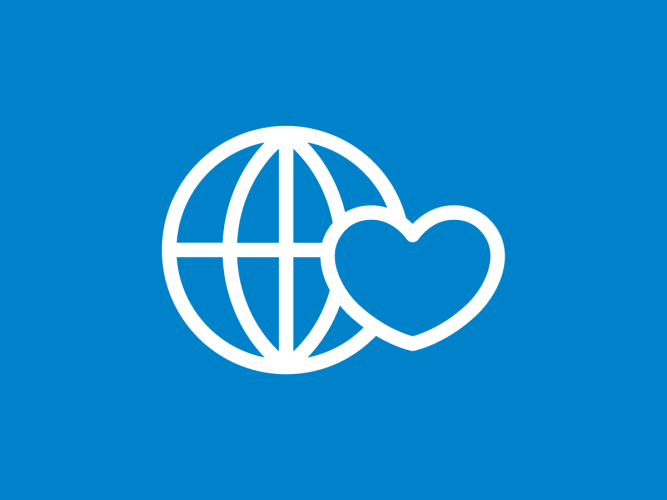 Sesame Workshop Celebrates Autism Acceptance Day with New Resources to Help Children and Families Cope with Change
New content features Julia, a Sesame Street Muppet with autism, as she learns to cope with surprises and build flexible thinking skills
(New York, NY) — In honor of Autism Acceptance Day, Sesame Workshop is expanding its Sesame Street and Autism: See Amazing in All Children initiative, with brand new videos and activities featuring Julia, a 4-year-old Sesame Street Muppet with autism, as well as a new episode on HBO Max and PBS KIDS. The resources, available for free in English and Spanish on SesameStreet.org/autism, are designed to help children and families cope with changes in routines and uncertainty.
All children can get thrown off when schedules and routines change, but children with autism can have an especially tough time. With the COVID-19 pandemic, families are experiencing more disruption to everyday routines and schedules, causing greater uncertainty for children. The resources launching today provide strategies to help children cope with change and build flexible thinking skills.
Complementing the new materials, HBO Max and PBS KIDS will premiere a Julia-focused episode on April 8, Match It! in which Julia and her friends on Sesame Street play a matching game.
Today's release includes:
Original videos starring Julia, her family, and Sesame Street friends. In A Pizza Problem, Julia learns how to cope with the stress that comes with the unexpected—like a pizza arriving with the wrong topping! In Indoor Picnic, Julia's parents think creatively to reframe the disappointment of not being able to picnic outside on a rainy day. And in Starfish Art Show, Julia thinks quickly to help her brother make it into the Sesame Street art show—giving him lots of encouragement along the way.
A Little Bit Different, A Little Bit the Same, a new storybook about adjusting to small changes.
Making it Work, an interactive game to help children build flexibility in their thinking.
New articles, including strategies for parents and caregivers to help children cope with—and even embrace—changes in their everyday routines.
All children depend on consistent routines, which help them feel safe and secure. Disruptions to routines can be challenging, especially for children with autism," said Dr. Jeanette Betancourt, Senior Vice President of US Social Impact, Sesame Workshop. "The new resources launching today feature Julia and her family using strategies to navigate everyday moments and life's surprises. Together, we can help families manage the stress that comes along with the unexpected."
Created in 2015, the Sesame Street and Autism: See Amazing in All Children initiative aims to increase public awareness and acceptance of autism, foster greater empathy and understanding, and support families with free, bilingual resources. The initiative was developed in consultation with over 250 organizations and experts within the autism community. With 1 in 54 children diagnosed with autism, See Amazing in All Children is designed to show that all children—autistic and neurotypical alike—are amazing in their own ways.
In addition to the new resources, Sesame Workshop is continuing efforts to expand the initiative. This month, SeaWorld Orlando joins Busch Gardens Tampa, Sesame Place Philadelphia, and Beaches Resorts in featuring physically distanced meet and greets with a Julia walkaround character. Also this month, Glo Pals, an imaginative toy brand that brightens play and bath time for children, particularly those with autism, is introducing light up versions of Julia and Elmo to their assortment. When these toys are dropped in liquid, they instantly light up in bright festive colors inspiring sensory play.
The Sesame Street and Autism: See Amazing in All Children initiative is made possible by generous philanthropic support from American Greetings and Kristen Rohr, and is part of Sesame Workshop's mission to help all children grow smarter, stronger, and kinder.
About Sesame Workshop
Sesame Workshop is the nonprofit media and educational organization behind Sesame Street, the pioneering television show that has been reaching and teaching children since 1969. Today, Sesame Workshop is an innovative force for change, with a mission to help kids everywhere grow smarter, stronger, and kinder. We're active in more than 150 countries, serving vulnerable children through a wide range of media, formal education, and philanthropically funded social impact programs, each grounded in rigorous research and tailored to the needs and cultures of the communities we serve. For more information, please visit www.sesameworkshop.org.
Contact
Hallie Ruvin
hallie.ruvin@sesame.org