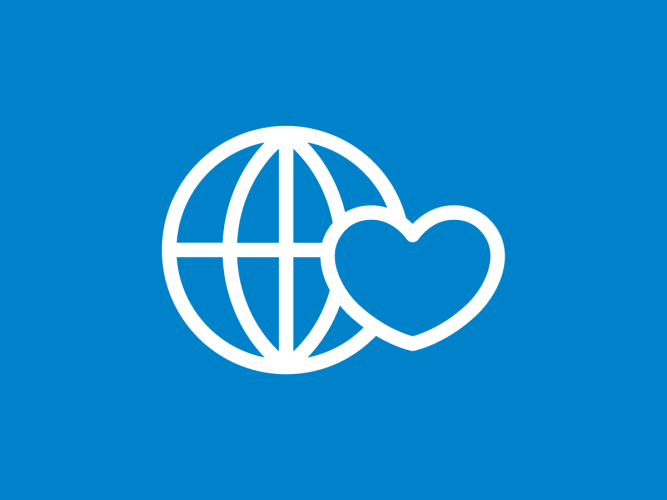 Sesame Workshop Announces New Tools to Support Children and Families Impacted by the Venezuelan Crisis
Sésamo is Reaching Families on the Move and Host Communities in Colombia, Peru, and Brazil with Critically Needed Early Education
(New York, NY, August 31, 2021) Leveraging its deep knowledge of young children and their caregivers, research-informed content, and work in crisis contexts around the world, Sesame Workshop is announcing new efforts to support Venezuelan children and their caregivers who are on the move as well as host communities in Colombia, Peru, and Brazil. The nonprofit educational organization behind Sesame Street and Sésamo, the local version of Sesame Street in Latin America, is implementing two innovative digital distribution tools—the Jardín Sésamo device to provide Sésamo educational content through free local wi-fi along migrant routes, and the Sésamo Chatbot, which uses WhatsApp to deliver tailored educational content to caregivers. The efforts are designed to reduce barriers to education by addressing gaps in access to early education caused by the dual crises of displacement and COVID-19 in Latin America, all at no cost to communities thanks to the generous support from a range of donors.
In 2020, as the Venezuelan crisis was reaching a new peak, Sesame Workshop completed a first-of-its-kind needs assessment on the situation of Venezuelan families and children ages 0 to 8 in Colombia, finding:
– Children under 5 are the fastest-growing demographic group amongst those transiting through Colombia and the group most exposed to adverse experiences that threaten their healthy development.
– Families in transit lack access to educational resources that support children's learning.
– Families that have settled with an intention to stay face significant challenges: children are missing out on schooling due to academic delays and extended out-of-school periods, and educators and service providers lack adequate materials and training to support the youngest children affected by crisis.
– The holistic needs of young children were not adequately reflected in crisis response plans from either public or private sectors, which solely considered children under 5 in terms of nutrition and vaccination indicators. Guaranteeing access to appropriate development opportunities or providing psychosocial support for children or their caregivers was not a priority.
The COVID-19 pandemic has exacerbated many of the vulnerabilities facing Venezuelan migrant families and has increased the demand for early childhood development services that can be delivered remotely. Sesame Workshop will provide access to educational content for migrant children, their caregivers, and host community families by harnessing the power of Sésamo's beloved Muppets to deliver engaging, age-appropriate, and fun learning opportunities via two new digital platforms:
– Jardín Sésamo provides free access to Sésamo educational content through small plug-in devices connected to local wi-fi along migration routes. Working with local implementation partners, Jardín Sésamo enhances existing services in migrant shelters, child protection spaces, and food distribution centers and can be used by partners in facilitated sessions with families or viewed and downloaded directly by families when facilitation is not available. Sesame Workshop provides training, digital monitoring tools, promotional materials, and tech support to implementation partners.
– Sésamo Chatbot enables families to access educational Sésamo content tailored to their needs and interests through an automated assistant on WhatsApp. Refined through extensive research and testing, the Chatbot connects families to a range of videos, educational games, and fun activities that are free and accessible on demand through WhatsApp, which is widely used by families across Latin America. New materials focused on social-emotional learning are regularly added to meet the needs of families affected by crisis.
Jardín Sesamo and the Sésamo Chatbot build on Sesame Workshop's existing programs across Latin America, including Play Every Day, which promotes playful learning strategies among caregivers and educators, Soy Digital, an initiative in collaboration with Facebook to counter xenophobia and promote mutual respect and understanding and digital literacy, and Coming Together, a recently launched racial justice initiative.
"Our needs assessment found that Venezuelan families on the move and those in host communities are craving access to educationally sound content that supports learning during tremendously challenging times," said Carolina Casas, Regional Director of Education and Research for Latin America, Sesame Workshop. "Like parents around the world confronting the pandemic, caregivers are overwhelmed with the urgency of protecting children from risks. These families face the additional burden of supporting their children's learning and wellbeing under unpredictable and rapidly changing circumstances. With the support of our funders and key implementing partners, we're bringing critically needed early education to children affected by the Venezuelan crisis and enhancing existing service-delivery structures with quality educational resources."
Funding partners include the Inter-American Development Bank (IDB); JuntosEsMejor Challenge, financed by USAID and the IDB; Bernard van Leer Foundation; Ministry for Foreign Affairs of Finland; the LEGO Foundation; and Facebook, which owns WhatsApp.
Implementing partners include World Vision; Norwegian Refugee Council; and Instituto Colombiano de Bienestar Familiar (ICBF).
"We are incredibly grateful for these partnerships that allow us to meet the needs of more children and families in contexts coping with the dual crises of displacement and the COVID-19 pandemic," said Brenda Campos, Director of Social Impact for Latin America, Sesame Workshop. "Their support enables us to provide the early education and nurturing care that families want and need and we look forward to building on this work for years to come."
The initiative in Colombia, Peru, and Brazil builds on Sesame Workshop's programs in the Middle East, Bangladesh, and East Africa to support families affected by conflict and crisis. With historic support from the MacArthur Foundation and the LEGO Foundation, Sesame Workshop is bringing early education and playful learning to children and caregivers affected by the Syrian and Rohingya crises through mass media and direct services in partnership with the International Rescue Committee (IRC) and BRAC. Learn more about Sesame Workshop's refugee response programs here.
About Sesame Workshop
Sesame Workshop is the nonprofit educational organization behind Sesame Street, the pioneering television show that has been reaching and teaching children since 1969. Today, Sesame Workshop is an innovative force for change, with a mission to help kids everywhere grow smarter, stronger, and kinder. We're present in more than 150 countries, serving vulnerable children through a wide range of media, formal education, and philanthropically funded social impact programs, each grounded in rigorous research and tailored to the needs and cultures of the communities we serve. For more information, please visit www.sesameworkshop.org.
Contact
Hallie Ruvin
Hallie.ruvin@sesame.org