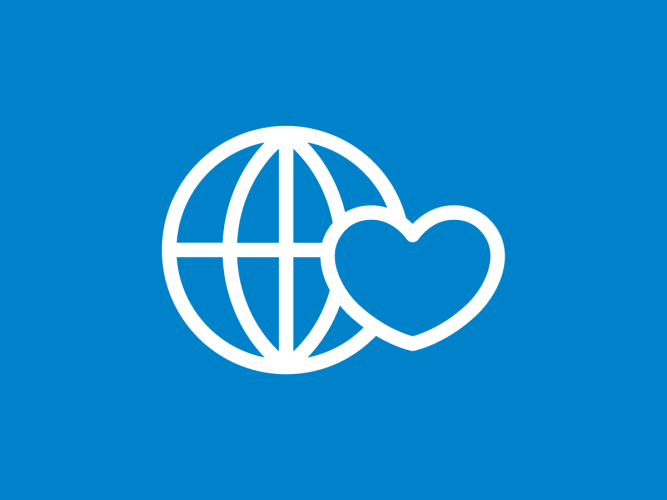 Sesame Workshop Announces New Original Animated Series "Esme and Roy"
ADDING TO AWARD-WINNING LINEUP OF EDUCATIONAL CHILDREN'S TELEVISION, DEBUTS ON HBO IN THE U.S.
Production Partnership With Corus Entertainment's Nelvana, New Show Teaches The Importance Of Mindfulness And Learning Through Play
New York, New York, October 17, 2016 – Today, Sesame Workshop, the nonprofit educational organization behind Sesame Street, announced the production of a new animated children's series, "Esme and Roy," (working title) with a U.S. debut on HBO. A production partnership with leading Canadian animation studio Nelvana and created by children's television veterans Dustin Ferrer and Amy Steinberg, the new series will also debut on Corus's Treehousein Canada and be available at this year's MIPCOM for additional international distribution.
The 52 11-minute episodes follow a young girl, Esme, and her monster best friend, Roy, on their hilarious babysitting adventures. Drawn by renowned illustrator Dankerleroux, the two friends are clearly different from one another, but share an impressive skill: they're great at taking care of monsters. Whenever anyone in the neighborhood needs help watching their little ones – or big ones! – they call on Esme and Roy. The team doesn't shy away from difficult cases, and they learn that even monster-sized problems can be solved through play and mindfulness. At the end of every day, Roy and Esme have not only kept their precious charges safe and sound, they have given little monsters big memories. And, furthering the Sesame Workshop mission to help kids everywhere grow smarter, stronger, and kinder, everyone has learned something.
"In the spirit of a true workshop, we are collaborating with some of the most talented, creative, and educational forces to develop engaging new content for today's young children," said Steve Youngwood, Chief Operating Officer, Sesame Workshop. "We are committed to reaching and teaching children across a variety of platforms and, together with HBO and Nelvana, are thrilled to introduce the irresistible animated series 'Esme and Roy.'"
"As world-class innovators in our fields, we're delighted to be joining forces with Sesame Workshop and their esteemed creative team to bring 'Esme and Roy' to life," said Scott Dyer, President of Nelvana. "This series represents our commitment to making innovative, high-quality, creator-driven content, and sharing these stories across leading platforms like Treehouse and HBO."
###
About Sesame Workshop
Sesame Workshop is the nonprofit media and educational organization behind Sesame Street, the pioneering television show that has been reaching and teaching children since 1969. Today, Sesame Workshop is an innovative force for change, with a mission to help kids everywhere grow smarter, stronger, and kinder. We're active in more than 150 countries, serving vulnerable children through a wide range of media, formal education, and philanthropically-funded social impact programs, each grounded in rigorous research and tailored to the needs and cultures of the communities we serve. For more information, please visit sesameworkshop.org.
About HBO
Home Box Office, Inc. is the premium television programming subsidiary of Time Warner Inc. and the world's most successful pay TV service, providing the two television services – HBO® and Cinemax® – to approximately 122 million subscribers worldwide. The services offer the popular subscription video-on-demand products HBO On Demand® and Cinemax On Demand®, as well as HBO GO® and MAX GO®, HD feeds and multiplex channels. HBO NOWSM, the network's internet-only premium streaming service, provides audiences with instant access to HBO's acclaimed programming in the U.S. Internationally, HBO branded television networks, along with the subscription video-on-demand products HBO On Demand and HBO GO, bring HBO services to over 60 countries. HBO and Cinemax programming is sold into over 150 countries worldwide.
About Nelvana
Nelvana is Canada's premier animation company and a world-leading producer and distributor of children's content. Nelvana has delighted audiences around the globe for more than 40 years with a vast library of more than 4,000 episodes from original, award-winning series like Babar and Franklin. Nelvana's content is distributed in more than 160 countries worldwide and broadcast across Corus Entertainment's suite of leading kids networks. Nelvana Enterprises, the global licensing and merchandising arm of Nelvana, manages the organization's portfolio of in-house and third party brands with offices in Toronto and Paris. Nelvana Studio, with offices in Toronto and Montreal employs more than 300 Canadian artists working with local and international producers to create premium children's content for a global stage.  For more information, visit www.nelvana.com
Press Contacts
Alicia Durand, Sesame Workshop
alicia.durand@sesame.org
212-875-6223
John Kwiatkowski
john.kwiatkowski@hbo.com
212-512-7367
Phil Crimaldi, DKC for Sesame Workshop
philip_crimaldi@dkcnews.com
212-981-5131
Michelle McTeague, Nelvana
michelle.mcteague@corusent.com
416-966-7724