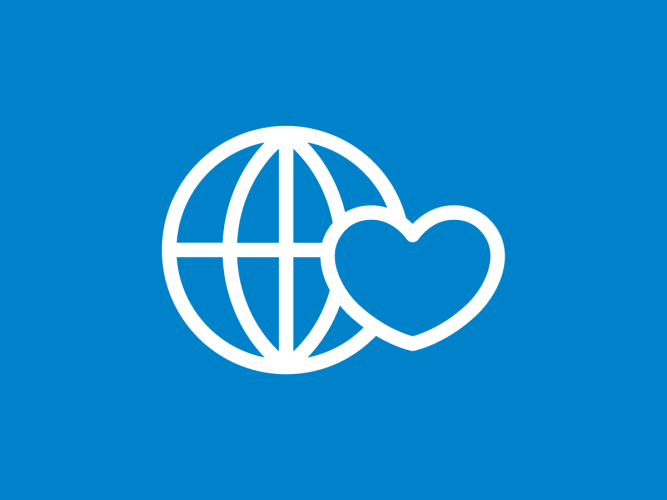 Sesame Workshop and WarnerMedia Greenlight New Animated Preschool Series "Bea's Block" For HBO Max
(New York, N.Y.) – Sesame Workshop, the nonprofit behind Sesame Street and decades of award-winning educational programming, and WarnerMedia have greenlit a new animated preschool comedy series Bea's Block. The show is slated to debut in 2022 on HBO Max.
Bea's Block draws on the ubiquity of toy blocks to bring the vibrant, multicultural neighborhood of Blocktown to life. Centering on bold and curious 5-year-old Bea and her two best block friends Ty and Lexi, the series follows the trio as they go on "Kindness Adventures" and help others in their community. Bea's Block spotlights relatable preschool challenges faced by friends and neighbors, encouraging children to develop respect and care for others.
"Bea's Block is a warm, playful series that will immediately feel familiar to kids, both through the use of toy block-inspired animation and by telling this story using a diverse and inclusive cast," said Kay Wilson Stallings, Sesame Workshop's Executive Vice President of Creative & Production. "Young viewers will learn how empathy and compassion can change communities and what it means to be a good friend – all powerful lessons that can help them grow smarter, stronger, and kinder. We are grateful to our partners at WarnerMedia for their support of this series and look forward to sharing Bea's Block with children and families next year."
Sesame Workshop is collaborating with animation studio A Productions on the show, with writing helmed by veteran children's animation writer Liz Keyishian Wilks.
Bea's Block joins Sesame Workshop's burgeoning slate of live action and animated shows, including its flagship program Sesame Street and spinoffs The Not-Too-Late Show with Elmo and forthcoming CGI-animated Mecha Builders; Esme & Roy; Ghostwriter; and Helpsters. Sesame Workshop also produces year-round Sesame Street and Sesame Studios digital shorts, stories and songs, and Sesame Street in Communities content addressing some of the most pressing issues and complex challenges facing children and families today. In the last year, the Workshop has additionally created five CNN Town Halls addressing the COVID-19 pandemic and racial justice.
About Sesame Workshop
Sesame Workshop is the nonprofit educational organization behind Sesame Street, the pioneering television show that has been reaching and teaching children since 1969. Today, Sesame Workshop is an innovative force for change, with a mission to help kids everywhere grow smarter, stronger, and kinder. We're present in more than 150 countries, serving vulnerable children through a wide range of media, formal education, and philanthropically funded social impact programs, each grounded in rigorous research and tailored to the needs and cultures of the communities we serve. For more information, please visit www.sesameworkshop.org.
Contact
Rebecca Timms
Rebecca.Timms@sesame.org