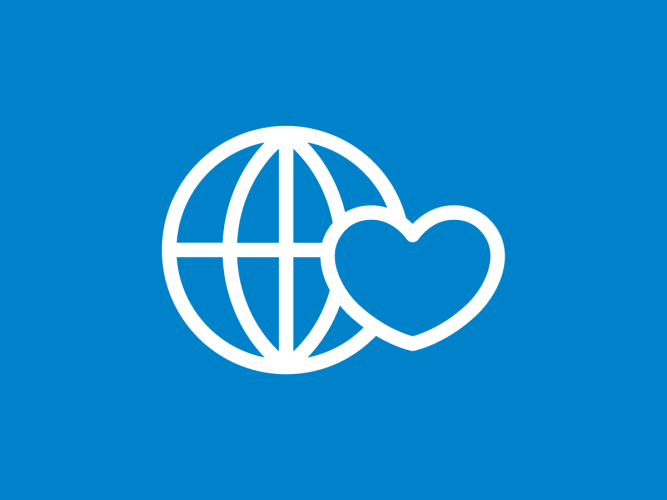 Sesame Workshop and the PSEG Foundation Launch New Little Neighbors Resources to Help Children and Families Build Strong, Caring Communities
Free videos, activities, and storybook featuring the Sesame Street Muppets help children learn the many ways to be a good neighbor and what it means to be a member of a community
(New York, NY, August 11, 2021) Today, Sesame Workshop and the PSEG Foundation are launching Little Neighbors: Building a Better World Together, new bilingual resources featuring beloved Sesame Street friends to support young children and their families in building happy, healthy futures for their neighborhoods and communities.
Focusing on six core community values — safety, the environment, compassion, volunteerism, continuous self-improvement, and being a good neighbor — Little Neighbors aims to nurture children's early understandings of community and encourage them to act with concern, respect, and kindness for others. The new bilingual resources, available to parents and providers at www.sesamestreetincommunities.org, include:
7 new videos featuring familiar friends like Elmo, Grover, and Rosita. In one video, Good Neighbors Volunteer, Cookie Monster volunteers for the first time at a bake sale; in another, Good Neighbors Care for the Earth, Oscar the Grouch learns how taking good care of the environment starts by noticing and appreciating nature, with a little help from Slimey the Worm.
The Little Neighbors Club, a new digital storybook featuring Sesame Street friends who work together to make their community better.
New activity pages on how to help others, volunteer, and take care of the earth.
A complete activity book to inspire children to build a better world.
A volunteer tip sheet, webinar, and articles for grownups.
In addition, a Facebook Live event featuring Elmo, Hooper's Store proprietor Alan, and other Sesame Street friends is available for children and their families to watch together and get to know the new materials.
"We want to help children see themselves as active participants in their communities and, with the support of caring grownups, feel inspired to build a better world, starting right in their own neighborhoods," says Dr. Jeanette Betancourt, Senior Vice President of US Social Impact, Sesame Workshop. "It is important for children to understand, empathize with, and appreciate others, and the new resources launching today are designed to help children think and act with concern and kindness. Sesame Workshop is proud to partner with the PSEG Foundation to help families build strong and caring communities."
Sesame Workshop and the PSEG Foundation have been long-time partners in creating impactful resources for children and their families. With past initiatives like Let's Get Ready, Here for Each Other, and Brave, Strong, Resilient, Sesame Workshop and the PSEG Foundation helped children and grownups learn to plan, prepare, and respond to emergencies together and build problem-solving skills and emotional tools to cope with adversity.
"There is no better advocate for children than the team at Sesame Workshop, and we're proud of the PSEG Foundation's longstanding partnership with this unique and generous organization, tackling topics that help adults to guide young people through life's challenges and opportunities," PSEG Chairman, President and CEO Ralph Izzo says. "These new resources have been prepared with parents, educators and caregivers in mind, providing tools everyone can use to help children become thoughtful citizens and a greater part of their communities. Working together, we can help children grow to be brave, strong, resilient and caring."
In addition to being available for free to families and providers online, new Little Neighbors resources will be distributed through the PSEG Foundation's network of local schools, libraries, and more, as well as national and community providers as part of Sesame Street in Communities. Since launching in 2015, Sesame Street in Communities has provided easy-to-use tools for community providers and caregivers to support families on topics ranging from resilience to school readiness—helping children grow smarter, stronger, and kinder every day.
About Sesame Workshop
Sesame Workshop is the nonprofit educational organization behind Sesame Street, the pioneering television show that has been reaching and teaching children since 1969. Today, Sesame Workshop is an innovative force for change, with a mission to help kids everywhere grow smarter, stronger, and kinder. We're present in more than 150 countries, serving vulnerable children through a wide range of media, formal education, and philanthropically funded social impact programs, each grounded in rigorous research and tailored to the needs and cultures of the communities we serve. For more information, please visit www.sesameworkshop.org.
About the PSEG Foundation
The PSEG Foundation (501c3) is the philanthropic arm of Public Service Enterprise Group (NYSE:PEG). The Foundation generally supports and invests in programs in three areas: community and the environment, education, and safety. The Foundation provides grants to organizations in communities served by PSEG and its subsidiaries. PSEG (NYSE: PEG) is a diversified energy company based in Newark NJ. PSEG has three main subsidiaries: PSE&G, NJ's largest and oldest combined gas and electric delivery company, PSEG Power, a merchant power generation company and PSEG Long Island, operator of the Long Island Power Authority's transmission and distribution system.
Contact
Vanessa Hsia
Vanessa.hsia@sesame.org
Hallie Ruvin
Hallie.ruvin@sesame.org
Marijke Shugrue
Marijke.Shugrue@pseg.com
James Namiotka
James.Namiotka@pseg.com