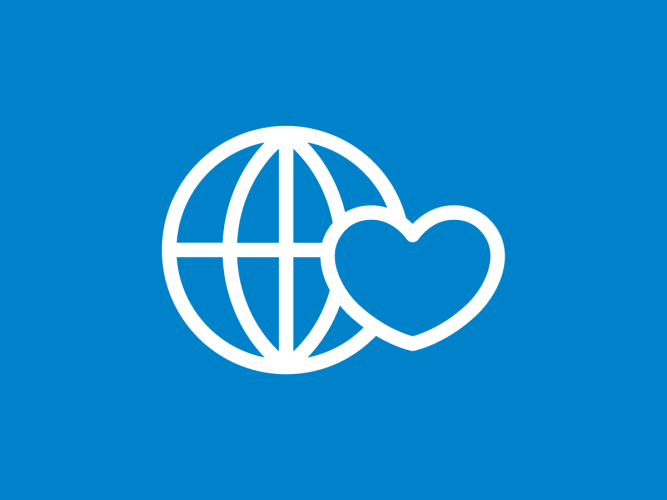 Sesame Workshop' and the International Rescue Committee Announce New Partnership to Help Children and Families Living in Crisis
Announcement made at World Humanitarian Summit

Istanbul, Turkey and New York, NY – May 23, 2016— Today, at the first ever World Humanitarian Summit, Sesame Workshop and the International Rescue Committee (IRC) will announce a new partnership to help children and their families living in crisis. Known for their global work with vulnerable children and communities, Sesame Workshop and the IRC will work together to develop, disseminate, and test multi-media educational resources and programs aimed at young refugees.
The collaboration will leverage Sesame Workshop's expertise in reaching and teaching families around the world through their loveable Muppets™, and the IRC's experience providing direct services to children in crisis situations.
"It is a well-proven fact that the earliest childhood experiences have a profound impact on an individual's future success and well-being. Smart investments in young children are essential to any humanitarian response," said David Miliband, President and CEO of the International Rescue Committee. "The partnership between Sesame Street and the IRC will help develop rich and innovative resources to reach young children whose lives have been shattered by conflict and displacement."
The initial phase of the work will focus on developing engaging educational content that can be distributed widely through mobile devices, radio, television, and printed materials to children living in displaced or resettled communities.
"Today, 60 million people around the world are refugees and half of them are children,"[1] said Jeffrey D. Dunn, President and CEO of Sesame Workshop. "We know that children who experience trauma or extreme stress during their earliest years have increased likelihood of long-term deficits, and may suffer tremendously in their overall brain and cognitive development. This is an immense tragedy with profound consequences for the rest of humanity. At Sesame, we feel a special obligation to help these most vulnerable of the world's children grow smarter, stronger, and kinder than their current circumstances will allow."
With communities and families under severe stress, and without clear safety nets or social service systems, displaced children lack the stable, nurturing and predictable learning experiences and social-emotional development that form the foundation for school readiness and healthy, successful futures.
Together the IRC and Sesame Workshop will seek funding partnerships to define the scale of their work together, and to select settings where refugee and host communities can benefit from these targeted resources.
About the IRC
The International Rescue Committee responds to the world's worst humanitarian crises, helping to restore health, safety, education, economic wellbeing, and power to people devastated by conflict and disaster. Founded in 1933 at the call of Albert Einstein, the IRC is at work in over 40 countries and 26 U.S. cities helping people to survive, reclaim control of their future and strengthen their communities. Learn more at Rescue.org and follow the IRC on Twitter & Facebook.
About Sesame Workshop
Sesame Workshop is the nonprofit organization behind Sesame Street, the pioneering television show that has been helping kids grow smarter, stronger and kinder since 1969. Today Sesame Workshop is a global educational force for change, with a mission to reach the world's most vulnerable children. We're in more than 150 countries, serving kids through a wide range of media and philanthropically-funded social impact programs, all grounded in rigorous research and individually tailored to the needs and cultures of the communities we serve. Sesame is a beloved household name in dozens of languages, and it means learning – and fun – in all of them. For more information, please visit sesameworkshop.org
###
[1] "Facts and Figures about Refugees." UNHCR. Retrieved from http://www.unhcr.org.uk/about-us/key-facts-and-figures.html
Contacts
Philip Toscano, Sesame Workshop, New York
philip.toscano@sesame.org
201-230-8743
Flavia Draganus, International Rescue Committee
flavia.draganus@rescue.org
1347.556.5973