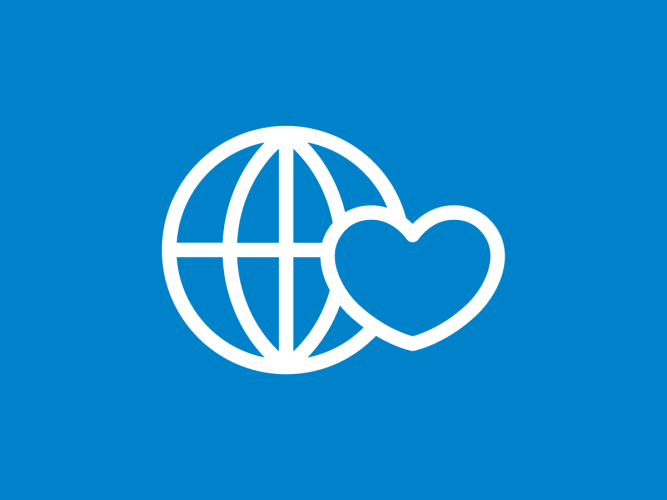 Sesame Street's 53rd Season Launches Thursday, November 3 on Cartoonito on HBO MAX
New Season Curriculum Focuses on Helping Kids Develop Healthy Self-Identity and Sense of Belonging Celebrity guests this season include Mickey Guyton, Amber Ruffin, Zazie Beetz, First Lady Dr. Jill Biden, Samuel L. Jackson, Brett Goldstein, Ava DuVernay, and HAIM
New Season Curriculum Focuses on Helping Kids Develop Healthy Self-Identity and Sense of Belonging
Celebrity guests this season include Mickey Guyton, Amber Ruffin, Zazie Beetz, First Lady Dr. Jill Biden, Samuel L. Jackson, Brett Goldstein, Ava DuVernay, and HAIM
(October 3, 2022 – New York, N.Y.) – Sesame Workshop, the nonprofit behind decades of award-winning educational content, today announced Sesame Street's 53rd season will debut on Thursday, November 3 on Cartoonito on HBO Max. Episodes of the iconic children's series, 35 in all, will drop every Thursday. The season will stream on PBS KIDS in Fall 2023.
"As with every new season, our goal is to deepen connections with families by creating unique and dynamic ways for them to engage with Sesame Street," said Sal Perez, Executive Producer, Sesame Street. "Season 53 continues our tradition of meeting the needs of kids today with authentic, meaningful content while keeping them learning, laughing, and singing along. This season, both beloved and new friends will model the power of relationships and show the many ways we are all connected and belong in our families and communities."
Season 53 is devoted to helping children grow up with a healthy self-identity and sense of belonging, in full celebration of our diverse world. With a focus on stories that celebrate our differences and embrace our similarities, children will learn to feel confident and proud of who they are and find joy in connecting with and learning about others.
"Sesame Street has always given kids a mirror to themselves and a window to each other, and this season strengthens that tradition. We could not be more grateful to be their partner in bringing these new stories to Cartoonito," said Amy Friedman, head of kids & family programming, Warner Bros. Discovery. "Perfectly aligned with our Humancentric Learning framework, the new season gives preschoolers a sense of connection across differences – probably the most important skill modern kids need to thrive."
"We know that when young children develop a positive and healthy sense of self and identity, they are better able to flourish and develop to their fullest potential," said Dr. Rosemarie Truglio, Sesame Workshop's Senior Vice President of Curriculum & Content. "This season's curriculum is woven through stories that highlight positive self-identity and encourage us to treat each other with kindness, fairness, and respect."
Young viewers will see themselves reflected on-screen as the characters and kids of Sesame Street explore concepts and language that celebrate themselves, their friends and families, and the wider community. Feature episodes include Community Mural (Thursday, November 3), in which Sesame Street Muppets and humans work together to paint a special mural dedicated to all the people in their neighborhood; Family Album (Thursday, February 2), where Gabrielle and Tamir work on a photo album for their Grandma Nell and learn that sometimes people in a family look the same, and sometimes they might look different; Fans of the Fan Dance (Thursday, April 20), in which Ji-Young invites her friends to her Korean fan dance class to learn a dance that's special to her and her family; and Wash Day (Thursday, May 18), where Gabrielle spends time with her Auntie Kayla as she washes Gabrielle's hair.
Celebrity and special guests Mickey Guyton (Thursday, November 3), Amber Ruffin (Thursday, November 3 and Thursday, March 9), Zazie Beetz (Thursday, December 1), First Lady Dr. Jill Biden (Thursday, December 1), Samuel L. Jackson (Thursday, December 15), Brett Goldstein (Thursday, January 12), Ava DuVernay (Thursday, February 16), and HAIM (Thursday, May 11) join for Street Stories, songs, and other segments.
Some of these famous friends will also appear in digital content rolling out alongside the new season. New "Word of the Day" videos will be released on Sesame Street's YouTube channel throughout the fall starring Samuel L. Jackson, Jacob Batalon, Amanda Gorman, and more. The "Word of the Day" series, which harnesses the power of language to nurture children's positive and healthy sense of self, is produced in partnership with Warner Bros. Discovery. 
For even more of everyone's favorite furry friends, join Elmo and Tango for their very first holiday special. The Nutcracker: Starring Elmo and Tango is available Thursday, December 1st on Cartoonito on HBO Max. An original take on a classic Christmas tale, this festive animated feature is a celebration of the greatest gift of all: friendship.
Sesame Street continues to be available on PBS stations and streams on PBS KIDS.
Sesame Street is the flagship series in Sesame Workshop's burgeoning slate of shows, which includes Sesame Street spinoff the new CGI-animated series Mecha Builders; The Not-Too-Late Show with Elmo, Esme & Roy; Ghostwriter; Helpsters; and docuseries Through Our Eyes, as well as year-round Sesame Street and Sesame Studios digital shorts, stories, and songs. The nonprofit additionally creates content for Sesame Street in Communities, a program to support community providers in their work to help children face challenges big and small.
Sesame Street is underwritten in part by Beaches Resorts®, Progressive, and SC Johnson.
Learn more about Sesame Street Season 53 at the press kit here.
About Sesame Workshop
Sesame Workshop is the nonprofit educational organization behind Sesame Street, the pioneering television show that has been reaching and teaching children since 1969. Today, Sesame Workshop is an innovative force for change, with a mission to help kids everywhere grow smarter, stronger, and kinder. We're present in more than 150 countries, serving vulnerable children through a wide range of media, formal education, and philanthropically funded social impact programs, each grounded in rigorous research and tailored to the needs and cultures of the communities we serve. For more information, please visit www.sesameworkshop.org.
About Cartoonito
Cartoonito is the preschool block on Cartoon Network and HBO Max. Inspired by Positive Psychology and 21st Century Learning, Cartoonito is based on the proprietary preschool educational framework of Humancentric Learning, which aims to support every child's humanness by celebrating their unique selves and encouraging them to treat others with compassion, respect, and fairness. Cartoonito offers modern programming that leans into Warner Bros. Discovery's iconic IP that stems from Warner Bros. Animation and Cartoon Network Studios. This includes Batwheels, Bugs Bunny Builders, Tom and Jerry Time, and Scooby-Doo! And the Mystery Pups; and new series and specials from Sesame Workshop such as Sesame Street Mecha Builders, and The Nutcracker: Starring Elmo and Tango.
Contact
Beatrice Chow
Beatrice.chow@sesame.org