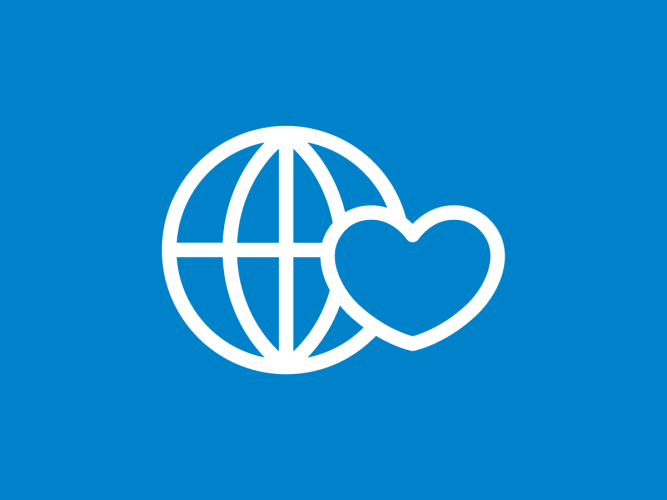 Sesame Street Muppets Join PAHO to Educate Families About Preventing Zika Mosquito Bites
Washington, DC, March 23, 2016–Sesame Street Muppets Elmo and Raya are taking on the Zika virus, helping to raise awareness and share critical information to reduce the spread of the mosquito-borne virus, now reported in 33 countries and territories of the Americas. The Muppet friends appear in two public service messages, sharing tips for avoiding mosquito bites with families in Latin America and the Caribbean as part of a joint effort with the Pan American Health Organization (PAHO), Regional Office for the Americas of the World Health Organization.
Elmo and Raya's first message aims to stop mosquito-borne illnesses before they start. Children are taught not to let standing water accumulate, to empty and cover water bowls and basins, and to cover trash containers, all to eliminate mosquito breeding grounds. The second PSA focuses on prevention: Elmo and Raya show children that wearing long sleeves and pants, using repellent, and keeping doors and windows screened can help protect them and curb the spread of the virus. As the friends proclaim, "If the mosquito doesn't bite, goodbye Zika!"
The two 30-second public service messages are in Spanish and English, and in Portuguese for the Brazilian public.
"We are pleased to collaborate again with Sesame Street in this important outreach to children families, and the general public in the Americas as part of our campaign to educate the public on preventing the spread of Zika," said Dr. Marcos Espinal, director of PAHO/WHO's Department of Communicable Diseases.
"Our most important tool to combat Zika—and at the same time, dengue and chikungunya—is control of the Aedes aegypti mosquitoes that transmit these diseases. Since these mosquitoes live in and around houses, this will take a concerted effort with intensified community engagement to reduce the number of mosquitoes in the Americas. We are also looking urgently at improving control methods including insecticides and other technologies," Espinal added.
"Sesame Street has always been committed to developing educational programs that make a direct impact in particularly vulnerable communities," said Lewis Kofsky, Vice President of Latin America, International Media Business, Sesame Workshop. "Just as we bring lessons about ABCs and 123s to keep children's minds healthy, we also create messages that keep their bodies and emotional wellbeing healthy. We're proud to work with PAHO to offer this new content help raise awareness about Zika."
Sesame Workshop, the nonprofit education organization which produces Sesame Street and other educational programs, was given the "Champion of Health" award by PAHO in 2009 for its promotion of vaccination through participation in PAHO's Vaccination Week in the Americas.
About Sesame Workshop
Sesame Workshop is the nonprofit organization behind Sesame Street, the pioneering television show that has been helping kids grow smarter, stronger and kinder since 1969. Today Sesame Workshop is a global educational force for change, with a mission to reach the world's most vulnerable children. We're in more than 150 countries, serving kids through a wide range of media and philanthropically-funded social impact programs, all grounded in rigorous research and individually tailored to the needs and cultures of the communities we serve. Sesame is a beloved household name in dozens of languages, and it means learning – and fun – in all of them. For more information, please visit sesameworkshop.org.
About PAHO
PAHO, founded in 1902, is the oldest international public health organization in the world. It works with its member countries to improve the health and the quality of life of the people of the Americas. It also serves as the Regional Office for the Americas of WHO.
Links
Sesame Street Public Service Announcement (in Spanish):
Plaza Sésamo: Si el Mosquito no te Pica, Adiós Zika! 1
Sesame Street Public Service Announcement 2 (in Spanish)
Plaza Sésamo: Si el Mosquito no te Pica, Adiós Zika! 2
Press Contact
Beatrice Chow
beatrice.chow@sesame.org
212-875-6586