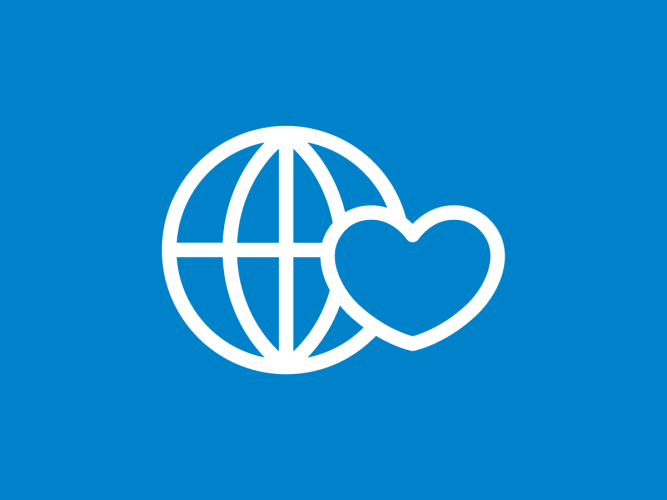 Sesame Street Launches Newest Initiative to Support Military Families
Elmo and Rosita Report for Duty to Help Military Families Transition to Civilian Life
New York, NY—(January 27, 2016)—Sesame Workshop announced today the launch of Sesame Street for Military Families: Transitions, the latest effort in its 11-year commitment to meet the needs of American military families. Informed by extensive research and recommendations from parents and caregivers plus child development and military advisors, the innovative resources feature the lovable Elmo and Rosita with success strategies for every member of a family facing the major milestone of leaving military service. Adults are provided tips for maintaining everyday routines, keeping lines of communication open and reaching out for help if needed; children will find fun, comfort and coping tactics with characters they love.
Sesame Street for Military Families: Transitions was funded with major support from Bristol-Myers Squibb Foundation and additional contributions from Prudential. The free resources will reach families nationwide as Sesame Workshop partners with military, veterans and employment organizations as well as university and human resource departments for distribution across multiple channels.
Previous military-focused Sesame Street initiatives approached issues like deployment, homecoming, injuries and grieving. Now Elmo and Rosita address an unmet need in the community – emphasizing a child's perspective in new resources for families transitioning from active duty to civilian life.
More than a million personnel will exit the military between 2011 and 2016.1 The challenges they and their families face may be considerable–the search for new employment, a new home, new family roles and routines–and they often happen simultaneously. In 2013 and 2014, 148,000 children under age 10 had a parent who transitioned into the civilian community2 – more than 50 percent of families said that readjustment to civilian life was "difficult."3
Sesame Street for Military Families: Transitions aims to help with resources including:
My Story, My Big Adventure Activity Book: A printed keepsake book to support kids through the transition, with activity and conversation ideas to spark family excitement about new possibilities. Printable pages will also be available on web site.
10 New Videos: Original musical anthem, "It's an Adventure" featuring Elmo and Rosita, interviews between Elmo and kids, a new animated segment and video moments of parents sharing their transition experiences.
Implementation Toolkits: Guides for partner organizations to spread the word about these resources on social media, at meetings and more.
Web Site: A new page on sesamestreet.org to house all the Sesame Street for Military Families: Transitions resources.
The Adventure Campaign: A series of engaging e-newsletters that provide helpful tips and relevant content to caregivers and on a bi-weekly basis. Anyone can sign up here to share in the adventure!
"Sesame Street for Military Families: Transitions was designed to help alleviate anxiety and stress that our service members and their families may experience as they begin reintegration into civilian life," said Sherrie Westin, Sesame Workshop's EVP of Global Impact and Philanthropy. "We are honored to continue supporting our nation's military families and hope that these resources will help fill a gap by addressing the needs of the whole family at a time of transition."
"For many military families, the transition to civilian life can be challenging because they often lose their existing support networks," says John Damonti, president, Bristol-Myers Squibb Foundation. "We are proud to support Sesame Workshop's efforts to make this transition easier for military families and to help the general public better understand and recognize the service and sacrifice of all veteran family members, especially children."
Sesame Workshop will work in collaboration with military, veterans and employment organizations to distribute the materials and implement them into their communities. In addition, a combined effort with the USO will help reach targeted communities across the U.S. and bring additional resources supporting military transitions to families nationwide.
"We have appreciated the long-standing working relationship with Sesame Workshop," said Rosemary Williams, Deputy Assistant Secretary of Defense for Military Community and Family Policy. "Their unique ability to translate difficult topics into language easily understood by children and trusted by their parents is most unique. These fun and engaging products will only help military families as they adjust to new changes with the same resilience that marked their service to our nation."
Sesame Workshop is the nonprofit organization behind Sesame Street, the pioneering television show that has been helping kids grow smarter, stronger and kinder since 1969. Today Sesame Workshop is a global educational force for change, with a mission to reach the world's most vulnerable children. We're active in more than 150 countries, serving kids through a wide range of media and philanthropically-funded social impact programs, all grounded in rigorous research and individually tailored to the needs and cultures of the communities we serve. Sesame is a beloved household name in dozens of languages, and it means learning – and fun – in all of them. For more information, please visit sesameworkshop.org.
###
1: White House. (2011, August). Fact Sheet: President Obama's Commitment to Employing America's Veterans. Retrieved from http://www.whitehouse.gov/the-press-office/2011/08/05/fact-sheet-president-obama-s-commitment-employing-america-s-veterans
2: Defense Manpower Data Center. (2014). Information transmitted by email on request.
3: Blue Star Families. (2013). 2013 Military Family Lifestyle Survey. Retrieved from http://www.scribd.com/fullscreen/141215832
Press Contact
Philip Toscano Director, Corporate Communications, Sesame Workshop
philip.toscano@sesame.org
212.875.6687