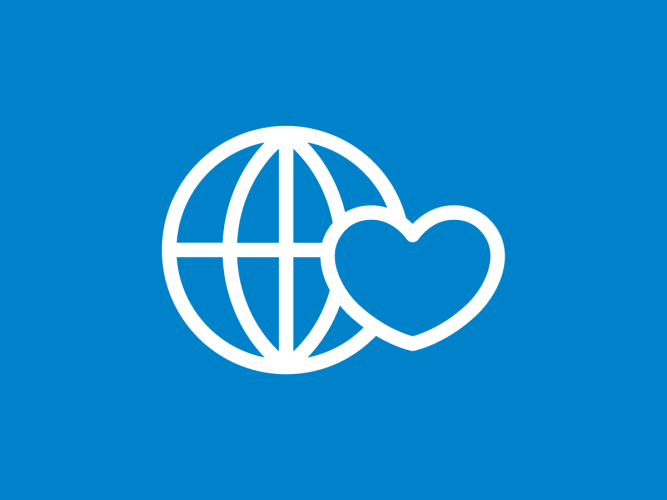 "Sesame Street in Kumamoto" Financial Empowerment Film and Panel Debut at TEDxKumamoto
"Dream, Save, Do," a financial empowerment program sponsored by MetLife Foundation, delivered to children affected by the 2016 earthquake
Tokyo, December 11, 2017 – Yesterday at TEDxKumamoto 2017, MetLife Insurance K.K. ("MetLife Japan"), MetLife Foundation and Sesame Workshop, the nonprofit media and educational organization behind Sesame Street, debuted "Sesame Street in Kumamoto." The new film chronicles the Kumamoto launch of "Dream, Save, Do," a financial empowerment initiative for children and families featuring Sesame Street content and characters and sponsored by MetLife Foundation.
The film was shot from January to June, 2017, as Sesame Workshop organized community outreach for families affected by the 2016 earthquake and distributed "Dream, Save, Do" materials to help parents and children discuss and strategize around planning and saving. "Sesame Street in Kumamoto" culminates with footage from a two-day event in June 2017 that was filled with workshops for children, caregivers, and teachers at the Hiroyasu Nishi Elementary School and supported by volunteers including MetLife Japan employees. In attendance were special guests Ikuo Kabashima, Governor of Kumamoto Prefecture, and Hironori Nishimura, the mayor of Mashiki town, both of whom remarked on the importance of partnerships and resources that invest in the future of children. Also on-hand to greet students were Sesame Street's Elmo and Kumamoto's mascot, Kumamon, and The Mashikids Players, a local children's theater group who performed an original Japanese Kamishibai play based on "Dream, Save, Do."
Following the screening, Sesame Workshop hosted a panel moderated by Hiroyuki Tameda, Sesame Street Teacher, about the importance of financial empowerment. Panelists included Manabu Nagaoka, VP Executive Producer for "Dream, Save, Do" and GM for Japan, Sesame Workshop, Fumio Ide, the principal of Hiroyasu Nishi Elementary School and Yuka Masaki from The Mashikids Players.
"We are grateful to the city of Kumamoto for allowing us to be part of their community and documenting their journey to financial empowerment," said Sesame Workshop's Nagaoka. "We are thankful to TEDxKumamoto for providing the venue to address such an important topic. Identifying dreams, setting goals, and making plans can be applied to better financial health but as importantly, build a strong foundation for positive, lifelong habits."
"MetLife Japan and MetLife Foundation are committed to ensuring that families and people of all ages have access to the knowledge and tools they need to put them on the path to financial security," said Sachin N. Shah, Chairman, President and CEO of MetLife Japan. "The outreach and resources provided to parents and children affected by the 2016 earthquake showcased in this new film demonstrate the power of our partnership with Sesame Workshop to help advance our commitment to financial inclusion worldwide."
In November 2013, MetLife Foundation announced a five-year commitment to Sesame Workshop to address financial empowerment among families with young children throughout the world. "Dream, Save, Do" is now available in nine countries – Japan, Brazil, India, Mexico, China, Chile, the UAE, Egypt, and Bangladesh, and has reached more than 140,000,000 children and their caregivers through mass media and community programs.
# # #
About Sesame Workshop
Sesame Workshop is the nonprofit media and educational organization behind Sesame Street, the pioneering television show that has been reaching and teaching children since 1969. Today, Sesame Workshop is an innovative force for change, with a mission to help kids everywhere grow smarter, stronger, and kinder. Sesame Workshop is present in more than 150 countries, serving vulnerable children through a wide range of media, formal education, and philanthropically-funded social impact programs, each grounded in rigorous research and tailored to the needs and cultures of the communities we serve. For more information, please visit sesameworkshop.org.
About MetLife Foundation
MetLife Foundation was created in 1976 to continue MetLife's long tradition of corporate contributions and community involvement. Since its founding through the end of 2016, MetLife Foundation has provided more than $744 million in grants and $70 million in program-related investments to organizations addressing issues that have a positive impact in their communities. Today, the Foundation is dedicated to advancing financial inclusion, committing $200 million to help build a secure future for individuals and communities around the world. To learn more about MetLife Foundation, visit www.metlife.org.
About MetLife Insurance K.K.
MetLife started operations in 1973 as the first foreign life insurance company in Japan. Since then, it has provided an innovative and broad range of products through diverse distribution channels to individual and institutional customers. It currently operates as a Japanese corporation, MetLife Insurance K.K. MetLife is committed to providing trusted navigation to help people become more self-reliant and able to pursue more from life. For more information, visit www.metlife.co.jp.