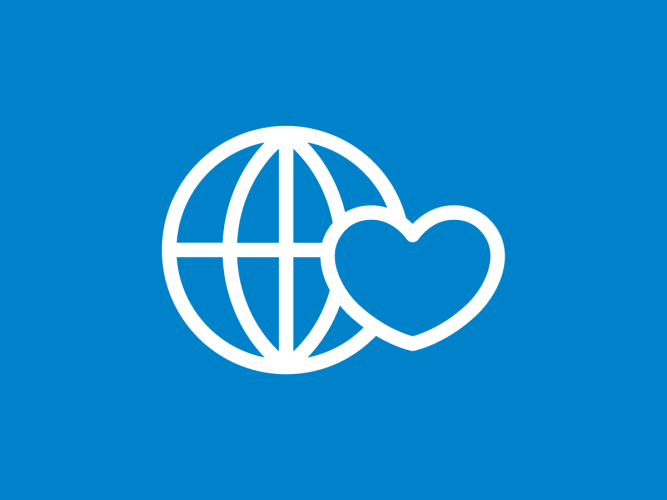 Sesame Street Japan to Host Fourth Japan Education Summit, Focusing on Online Education; Platform UX, Content Curation, and Curriculum Design
(Tokyo, Japan) – Sesame Street Japan is hosting the fourth Japan Education Summit on Saturday, January 30th. Held entirely online, this Summit will gather educators, researchers, and creators for an international and cross-cultural dialogue about solving common challenges in education and developing innovative resources for current and future generations.
Co-sponsored by MetLife Foundation and the U.S. Embassy in Tokyo, the Summit will focus on platform UX, content curation, and curriculum design, with U.S. and Japan-based field experts invited to discuss the future of online education. Attendees will examine how these critical components can complement one another and help families adjust to the new normal by creating a safe, evidence-driven, and scalable learning environment utilizing the Sesame Street Curriculum, the first of its kind for Japanese schools.
The Sesame Street Curriculum combines Sesame Workshop's "whole-child" approach to education with "Dream, Save, Do: Financial Empowerment for Families," the pioneering initiative sponsored by MetLife Foundation. Sesame Street's approach supports academic as well as social and emotional development, while "Dream, Save, Do" helps children understand how everyday choices can help them achieve their dreams. The U.S. Embassy's "Social Innovation Grant" helped make the Sesame Street Curriculum more widely available online and funded additional research to test its reach.
Speakers and keynote topics for the virtual Summit include:
– Jennifer Kotler Clarke, Ph.D., UX Research Lead, Google Play
"Research and UX Design: Changes in User Experience"
– Shira Lee Katz, Head of Content Strategy at Coursera
"Content Strategies in Online Education: Changes in Online Learning
– Hiroyuki Tameda, Sesame Street Teacher, Curriculum Designer and Trainer
"Curriculum Design: Changes in Curriculum and Implementation"
"Sesame Street debuted in 1969 with the goal of helping kids prepare for school and life," said Manabu Nagaoka, General Manager for Japan, Sesame Workshop. "Today, Sesame Workshop is a global force for change—creating new, innovative, and relevant ways to help children grow smarter, stronger, and kinder. We are thrilled to collaborate with MetLife Foundation and the U.S. Embassy to look at new research approaches and the development of future educational programs and activities for families in Japan."
"In this era of a 100-year life, MetLife and MetLife Foundation believe that education plays a key role in building more confident futures," said Paul Miles, Executive Officer and Head of Corporate Affairs, MetLife Japan. "Partnering with Sesame Street Japan on 'Dream, Save, Do' has given us the opportunity to create content featuring the characters kids love and parents trust that will help families build a foundation to achieve their life goals. We're pleased that the Sesame Street Curriculum has resonated with the education and technology communities in Japan and look forward to elevating this important work at the upcoming Summit."
"Last year, the U.S. Department of State announced an open competition for an exchange program showcasing the technological advances being implemented to address pressing social issues common to the U.S. and Japan," said Michael Turner, Culture and Sports Attaché, U.S. Embassy Tokyo. "The aim of the competition is to deepen the economic, scientific, and technological cooperation, promote sustainable economic growth, and strengthen people-to-people ties between both countries. We're pleased to work with Sesame Workshop to foster new ways to engage and educate children through collaborative work between the two countries during this challenging time."
To learn more about the Education Summit, please visit: http://www.sesamestreetjapan.org/curriculum/schedule.html
About Sesame Street Japan/Sesame Workshop
Sesame Street Japan is a subsidiary of Sesame Workshop, the nonprofit media and educational organization behind Sesame Street—the pioneering television show that has been reaching and teaching children since 1969. Today, Sesame Workshop is an innovative force for change, with a mission to help kids everywhere grow smarter, stronger, and kinder. We are present in more than 150 countries, serving children through a wide range of media, formal education, and philanthropically funded social impact programs, each grounded in rigorous research and tailored to the needs and cultures of the communities we serve.
About MetLife Foundation
At MetLife Foundation, we are committed to expanding opportunities for low- and moderate-income people around the world. We partner with nonprofit organizations and social enterprises to create financial health solutions and build stronger communities, while engaging MetLife employee volunteers to help drive impact. Our financial health work has reached more than 13.4 million low- and moderate-income individuals in 42 countries. To learn more about MetLife Foundation, visit metlife.org.
About U.S. Embassy Tokyo
The Public Affairs Section of the U.S. Embassy Tokyo handles all aspects of public diplomacy for the United States government and U.S. Embassy in Japan. Public diplomacy covers a wide range of programs and activities in press, information, culture, and education. The funding for this program was provided by the United States government. https://jp.usembassy.gov/
Contact
Beatrice Chow
beatrice.chow@sesame.org