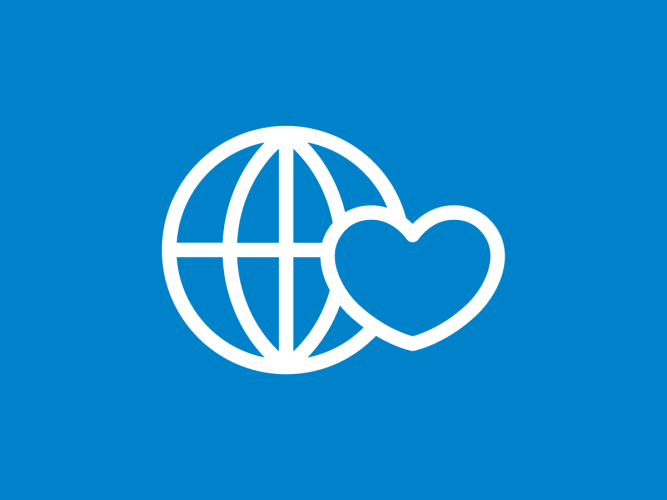 Sesame Street Debuts 48th Season on HBO November 11th, 2017 with Primetime Special and New Cookie Monster Food Segment
BELOVED PRESCHOOL SERIES EXTENDS ITS KINDNESS CURRICULUM WITH A NEW FOCUS ON RESPECT AND UNDERSTANDING
Celebrity Guests Include Kate McKinnon, John Legend, Lucy Liu, Alessia Cara, Leon Bridges, and Josh Groban
(New York, NY, October 10, 2017) – For the past 48 years, Sesame Street has been helping kids grow smarter, stronger, and kinder. On November 11th, the groundbreaking program will premiere a new season on HBO with an extension of its powerful kindness curriculum, an all-new Cookie Monster segment that teaches preschoolers where different foods come from, and a primetime special called "The Magical Wand Chase."
In the second year of its kindness curriculum, Sesame Street will focus on mutual respect and understanding, helping kids recognize similarities and celebrate differences – particularly around race, ethnicity, and socioeconomic class. With its diverse cast of humans and lovable monsters living side-by-side, the show has long helped kids and families navigate this complicated space, and this season is no exception. Opening the season, an hour-long primetime special, "The Magical Wand Chase," stars Elizabeth Banks and visits three New York neighborhoods to show kids that kindness is universal and friends can be found anywhere. Throughout the season, the curriculum promotes understanding by showing Sesame characters respecting and appreciating their friends' unique cultures, contributions, and points of view. In the episode "A Sesame Street Thanksgiving," Elmo, Big Bird, Rosita, Alan, Julia, Nina, and the rest of the neighborhood gather to appreciate all the traditions, cultures, and delicious foods their community has to offer. In "Hair Training," friends learn that even though their hair (and feathers, and fur!) moves in unique ways, they all have something fun to add to a group dance.
"The stories this season focus on cultivating cultural competencies, which are important prosocial skills for school readiness and for life – and they're more vital now than ever," said Dr. Rosemarie Truglio, SVP Content and Curriculum, Sesame Workshop. "By modeling constructive ways to experience difference and show compassion, we hope to give kids the tools they need to develop empathy by taking on the perspectives of others, appreciating differences while recognizing fundamental similarities."
"Compassion and community make up the fabric of every Sesame Street episode," said Brown Johnson, EVP and Creative Director, Sesame Workshop. "The new season centers around celebrating cultural and individual differences and resolving conflicts in a uniquely Sesame way. We aim to build those skills in young audiences and hope they'll be a generation of peacemakers."
Also new this season is the "Cookie Monster's Foodie Truck" segment. In each five-minute installment, Cookie Monster and his new pal Gonger receive a video call from a child who orders something special from their food truck. Partway through each recipe, Cookie and Gonger jump behind the wheel to gather a key ingredient straight from the source, visiting a cranberry bog, a pasta factory, an avocado farm, and more. Farmers and artisans show Cookie and Gonger how their star ingredient is grown or produced before restocking the truck and sending the chefs home to get cooking. It's an engaging way for kids to learn where food comes from.
"Sesame Workshop has always approached familiar topics in fresh and creative ways, and we're excited to continue this tradition with Cookie Monster's Foodie Truck," Johnson continued. "The video field trips to farms and factories are reminiscent of classic Sesame Street, and Cookie Monster – an enduring favorite with fans of all ages – is the original food fanatic. Who better to teach kids how food gets to their plates, putting a Sesame spin on the food truck culture that's unfolding in communities across the country?"
As always, this season of Sesame Street features an incredible celebrity lineup, including: Lucy Liu as a reluctant Cinderella who wants to ditch her glass slippers; Tony Award-winner Josh Groban with a new song called "Hey Friend"; Kate McKinnon as Mother Goose, helping the friends create a new rhyme about Elmo; Alessia Cara with new song "So Much Alike"; Top Chef's Padma Lakshmi visiting an international street food fair on Sesame Street; John Legend singing a new song called "Come Together"; Ellie Goulding learning all about clouds; soul singer Leon Bridges with a new Thanksgiving song; and Olympic gymnast Laurie Hernandez telling kids about the letter "C" for "Counting."
Sesame Street content continues to be available to PBS KIDS viewers weekdays and Sundays on local PBS stations, daily on the new PBS KIDS 24/7 channel, and anytime via the PBS KIDS Video App.
Sesame Street is underwritten in part by Beaches Resorts, Chrysler Pacifica, and UnitedHealthcare.
###
About Sesame Workshop
Sesame Workshop is the nonprofit media and educational organization behind Sesame Street, the pioneering television show that has been reaching and teaching children since 1969. Today, Sesame Workshop is an innovative force for change, with a mission to help kids everywhere grow smarter, stronger, and kinder. We're present in more than 150 countries, serving vulnerable children through a wide range of media, formal education, and philanthropically-funded social impact programs, each grounded in rigorous research and tailored to the needs and cultures of the communities we serve. For more information, please visit sesameworkshop.org.
About HBO
Home Box Office, Inc. is the premium television programming subsidiary of Time Warner Inc. and the world's most successful pay TV service, providing the two television services – HBO® and Cinemax® – to approximately 134 million subscribers worldwide.  The services offer the popular subscription video-on-demand products HBO On Demand® and Cinemax On Demand®, as well as HBO GO® and MAX GO®, HD feeds and multiplex channels. HBO NOW®, the network's internet-only premium streaming service, provides audiences with instant access to HBO's acclaimed programming in the U.S. Internationally, HBO branded television networks, along with the subscription video-on-demand products HBO On Demand and HBO GO, bring HBO services to over 60 countries.  HBO and Cinemax programming is sold into over 150 countries worldwide.
Press Contacts
Alicia Durand, Sesame Workshop
alicia.durand@sesame.org
212-875-6223
John Kwiatkowski, HBO
john.kwiatkowski@hbo.com
212-512-7367