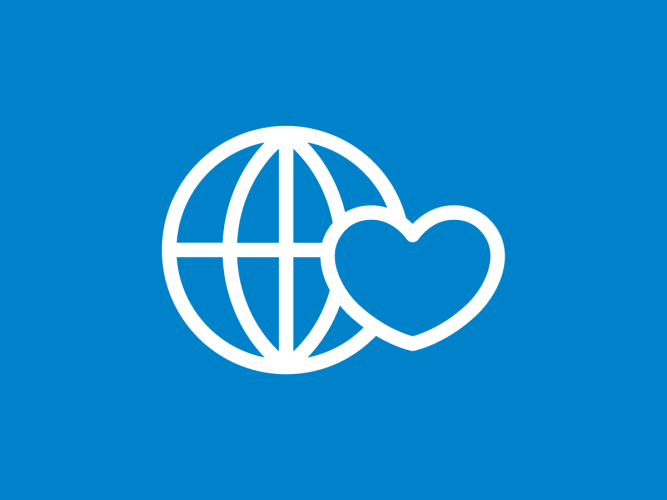 Sesame Street Debuts 47th Season on HBO January 2017 with a New Spin on "Elmo's World"
BELOVED PRESCHOOL SERIES LAUNCHES "KINDNESS" CURRICULUM AS SESAME WORKSHOP UNVEILS TIMELY NATIONAL SURVEY
Plus A-List Celebrities Including Sia, Jason Derulo, James Corden, Tori Kelly, Little Big Town, Zachary Levi, and Anthony Mackie
New York, New York, October 17, 2016 – Sesame Street has been educating and entertaining kids, helping them grow smarter, stronger, and kinder for 47 years. In January 2017, the gold standard in children's television will premiere a new season on HBO with a reimagined "Elmo's World" segment and a kindness curriculum relevant to today's preschoolers.
This season, everyone's favorite red monster stars in an updated, fun, and fresh version of "Elmo's World." In 25 five-minute installments, lessons are taught through pre-school relevant topics, live action films, and interactive thinking games such as matching, sorting, and counting. Kids accompany Elmo and his friend Smartie, an animated cell phone and learning tool, as he uses his imagination to dive into the topic of the day. Tony Award-winning Bill Irwin returns as Mr. Noodle, and he has brought some new family members to join the fun! New characters include Mr. Noodle's two brothers, played by the Tony and Grammy Award-winning Daveed Diggs from Broadway's Hamiltonand comedian Daniel Koren, and real pet dogs Schmoodle, Floodle, and Frank. Fans of the original "Elmo's World" can still see Dorothy and the rest of Elmo's friends in select season 47 episodes, and in previous episodes of Sesame Street currently available on HBO and PBS KIDS and on Sesame Street's YouTube channel.
"We're excited to bring back an inventive and interactive take on one of the most successful children's television segments, 'Elmo's World,' for today's kids," said Brown Johnson, EVP and Creative Director, Sesame Workshop. "Kids love to learn with Elmo, and they are sure to enjoy the beautiful new chalk-drawn world Elmo creates in his imagination. We are also thrilled to be working with the legendary 'original' Mr. Noodle, Bill Irwin, and proud to bring two new diverse and multi-talented Mr. Noodles into our 'World.'"
In season 47, Sesame Street will introduce an important kindness curriculum to foster behaviors that can have significant outcomes throughout a child's life. In a study released last week by Sesame Workshop, it was revealed that nearly three-quarters of parents and almost four-fifths of teachers say they "often" worry the world is an unkind place for children. Additionally, around two-thirds of parents and more than half of teachers believe that today's children are generally more disrespectful than respectful, and that people generally do not go out of their way to help others.[1] Sesame Street's lovable monsters and diverse human cast address parents' and teachers' concerns by modeling positive interactions and the value of inclusion, listening to, and respecting others, and being empathetic, warm, and generous, illustrating for both parents and children how to be caring and compassionate citizens.
"Kindness and empathy are learned behaviors," said Dr. Rosemarie Truglio, SVP Content and Curriculum, Sesame Workshop. "It is important for preschool children to see and understand what it means to be kind. Children can learn that kindness means understanding the feelings and needs of others and that being kind not only makes others feel good, it can make them feel good too."
Sesame Street's kindness curriculum is woven throughout the new season, including a new "kindness cam" segment where kids, shown clips from the episode and live action films depicting real children doing similar acts of kindness, point out the kindness moment, thus reinforcing learning moments through repetition. In 'The Kindness Kid' episode, Zachary Levi visits Sesame Street to spread kindness in the neighborhood. Grover wants to be a Kindness Kid too, but every time he tries to do something kind, he fails. Chris helps him realize that just trying to help someone is actually being kind.
As always, Sesame Street features a dazzling array of celebrities, including multiple Grammy nominated singer/songwriter Sia singing "S is for Songs;" R&B superstar Jason Derulo singing and dancing in "D is for Dance;" Tony Award-winning host of The Late Late Show James Corden teaching kids about Father's Day; Grammy nominated pop star Tori Kelly singing "K is for Kindness;" action star of the Avengers series Anthony Mackieteaching Cookie Monster how to cook a healthy meal; and Grammy Award-winning country music band Little Big Town singing "I is for Instruments."
Sesame Street content continues to be available to PBS KIDS viewers on weekdays and Sundays on local stations, and on the PBS KIDS Video App.
Produced by the nonprofit educational organization, Sesame Workshop, Sesame Street is underwritten in part by Beaches Resorts and UnitedHealthcare.
###
About Sesame Workshop
Sesame Workshop is the nonprofit media and educational organization behind Sesame Street, the pioneering television show that has been reaching and teaching children since 1969. Today, Sesame Workshop is an innovative force for change, with a mission to help kids everywhere grow smarter, stronger, and kinder. We're active in more than 150 countries, serving vulnerable children through a wide range of media, formal education, and philanthropically-funded social impact programs, each grounded in rigorous research and tailored to the needs and cultures of the communities we serve. For more information, please visit sesameworkshop.org.
About HBO
Home Box Office, Inc. is the premium television programming subsidiary of Time Warner Inc. and the world's most successful pay TV service, providing the two television services – HBO® and Cinemax® – to approximately 122 million subscribers worldwide. The services offer the popular subscription video-on-demand products HBO On Demand® and Cinemax On Demand®, as well as HBO GO® and MAX GO®, HD feeds and multiplex channels. HBO NOWSM, the network's internet-only premium streaming service, provides audiences with instant access to HBO's acclaimed programming in the U.S. Internationally, HBO branded television networks, along with the subscription video-on-demand products HBO On Demand and HBO GO, bring HBO services to over 60 countries. HBO and Cinemax programming is sold into over 150 countries worldwide.
[1] Sesame Workshop (2016). K is for Kind: A National Survey on Kindness and Kids. Retrieved from https://www.kindness.sesamestreet.org
Press Contacts
Alicia Durand, Sesame Workshop
alicia.durand@sesame.org
212-875-6223
John Kwiatkowski
john.kwiatkowski@hbo.com
212-512-7367
Phil Crimaldi, DKC for Sesame Workshop
philip_crimaldi@dkcnews.com
212-981-5131