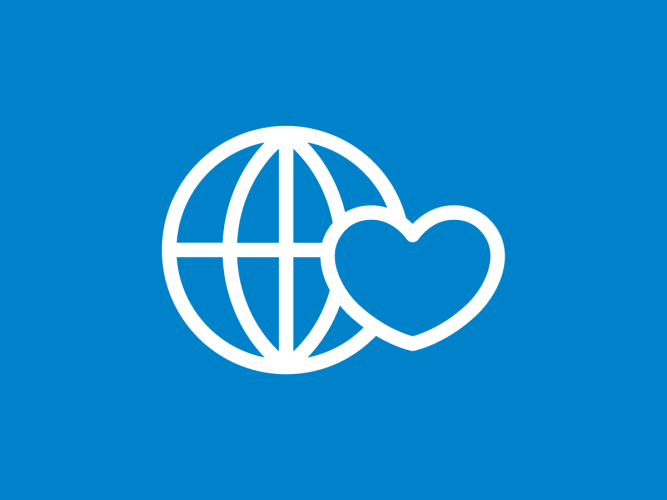 Sesame Street Celebrates All Things Furry, Lovable, and Brave with #FurryMonsters Fan Activities, Ahead of Upcoming Animated Special
Original shorts, shareable graphics, an avatar maker, and more encourage fans of all ages to be their best monster selves
(New York, NY) – Grover, Cookie Monster, Elmo, and their monster friends on Sesame Street are all unique, but they have a few things in common: they're all furry, lovable, and brave! Before The Monster at the End of This Story – an animated special based on a cherished Sesame Street storybook – hits HBO Max this fall, Sesame Workshop invites children and adults to celebrate their own special qualities with customizable avatars, original video shorts, and more.
With a little help from Grover, Elmo, and all their Sesame Street friends, The Monster at the End of This Story – and related monster fun! – will empower kids to feel resilient and courageous, even when they're a little bit scared. "We could all use a reminder that we're stronger than we think we are, whether we're facing down a big day at school, an important meeting, or a monster at the end of the story," said Samantha Kennedy, Sesame Workshop's Vice President of Brand Marketing. "As families join our #FurryMonsters celebration, we hope little ones and adults alike will be inspired by their friends on Sesame Street."
New activities and stories to bring out the furry, lovable, and brave monsters in kids of all ages include…
– A "Monsterize Me!" avatar creator that lets fans turn themselves into a one-of-a-kind Sesame Street monster and share it online. With mix-and-match fur, eyes, noses, horns, accessories, and more, the possibilities are endless.
– An original animated short starring Grover and Elmo. In the spirit of The Monster at the End of This Book, the short engages little viewers by letting them feel like they're in control of the story … monster and all!
– Funny and all-too-relatable "Monster Memes" that will let adult fans express themselves on social media with help from their favorite Sesame Street Muppets.
– Updates to the popular Monster at the End of This Book and Another Monster at the End of This Book mobile apps. Featuring narration by Grover himself, these animated storybook apps are available across mobile devices, tablets and select smart TVs.
– New editions of The Monster at the End of This Book. With 20 million copies in print, this beloved story is the best-selling Sesame Street book of all time. Grownups can share the classic with a new generation with a classic Little Golden Book from Random House Books for Young Readers, a customizable version from Put Me in the Story, an interactive lift-the-flap version from Studio Fun, and a sound book from Phoenix International Publications/PI Kids that puts Grover's distinctive voice in kids' hands.
– Monster-themed "Rock & Rhyme" audio and video collections. Collecting two hours of singalong fun, the Monster Hits: Rock & Rhyme video pairs favorite monster moments from Sesame Street with classic songs and nursery rhymes – available now on DVD and digital download from Shout! Factory Kids. The "It's Time to Rock & Rhyme" album – coming to streaming and digital download platforms in October from Warner Music Group's Arts Music – features monster tunes like "The Monster on the Street" and "What Do Monsters Love to Do?"
Visit sesamestreet.org/furrymonsters for all things Monster – and stay tuned for updates about The Monster at the End of This Story, coming to HBO Max this fall! In the meantime, fans can share their avatars and favorite monster moments with the #FurryMonsters hashtag
About Sesame Workshop
Sesame Workshop is the nonprofit media and educational organization behind Sesame Street, the pioneering television show that has been reaching and teaching children since 1969. Today, Sesame Workshop is an innovative force for change, with a mission to help kids everywhere grow smarter, stronger, and kinder. We're present in more than 150 countries, serving vulnerable children through a wide range of media, formal education, and philanthropically funded social impact programs, each grounded in rigorous research and tailored to the needs and cultures of the communities we serve. For more information, please visit sesameworkshop.org.
Contact
Brit Edwards
212.875.6401