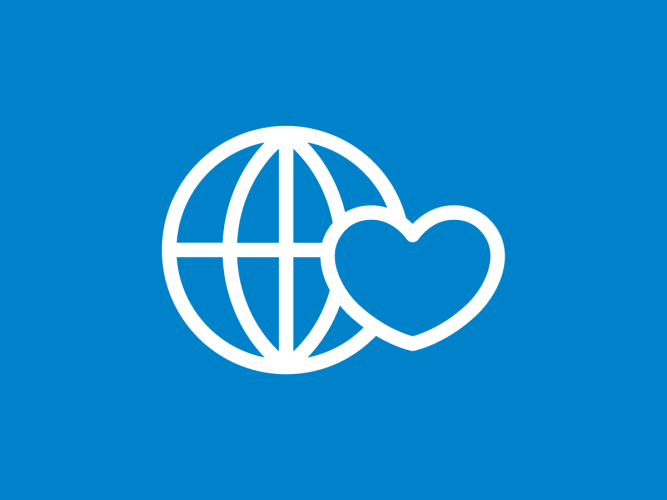 Sesame Street Announces "Spread Kindness, #ShareTheLaughter" Global Multimedia Campaign
(New York, NY, February 8, 2017) Everyone's favorite furry red monster made a New Year's resolution to spread kindness—and Sesame Workshop is supporting Elmo on his mission with the launch of "Spread Kindness, #ShareTheLaughter," a year-long global multimedia campaign. This year, fans will find kindness-themed episodes on Sesame Street's 47th season on HBO and PBS KIDS, as well as new and classic videos and songs celebrating kindness on Sesame Street's social media channels. On August 16, Elmo will ask friends everywhere to spread kindness around the world through the universal language of laughter with his #ShareTheLaughter tell-a-joke challenge.
"Sesame Workshop recently conducted a national survey that found parents and teachers are worried that children are living in an unkind world and that people don't go out of their way to help others," said Scott Chambers, Senior Vice President/General Manager, North America Media and Licensing. "The world could use a little more kindness. Elmo, and all of us at Sesame Street, have resolved to spread as much as we can through a fun, kid-friendly campaign that anyone can join."
Throughout the campaign, kids at home will learn with Elmo what kindness means and simple ways to spread it:
Kindness is Being a Friend
Taking turns
Sharing
Inviting others to play
Cooperation
Understanding and appreciating similarities and differences
Kindness is Giving, Speaking, and Doing
Giving (giving a hug to someone who is sad, making a card for someone special)
Speaking ("I love you," "Thank you," "Can I help?"; using appropriate language to share ideas and feelings)
Doing (donating toys/books, cleaning up toys/helping to set the dinner table)
Kindness is Being Thankful
Showing gratitude (thanking people you come in contact with every day—bus driver, crossing guard; showing appreciation for family members and friends; appreciating/respecting the environment)
The "Spread Kindness, #ShareTheLaughter" campaign also includes the "K is for Kindness" national tour, celebrity participation, and activities on www.sesamestreet.org,.  To learn more about Sesame Street's kindness survey, please visit http://kindness.sesamestreet.org/.
###
About Sesame Workshop
Sesame Workshop is the nonprofit media and educational organization behind Sesame Street, the pioneering television show that has been reaching and teaching children since 1969. Today, Sesame Workshop is an innovative force for change, with a mission to help kids everywhere grow smarter, stronger, and kinder. We're active in more than 150 countries, serving vulnerable children through a wide range of media, formal education, and philanthropically-funded social impact programs, each grounded in rigorous research and tailored to the needs and cultures of the communities we serve. For more information, please visit sesameworkshop.org.
Contact
Beatrice Chow
Beatrice.chow@sesame.org
(212) 875-6586