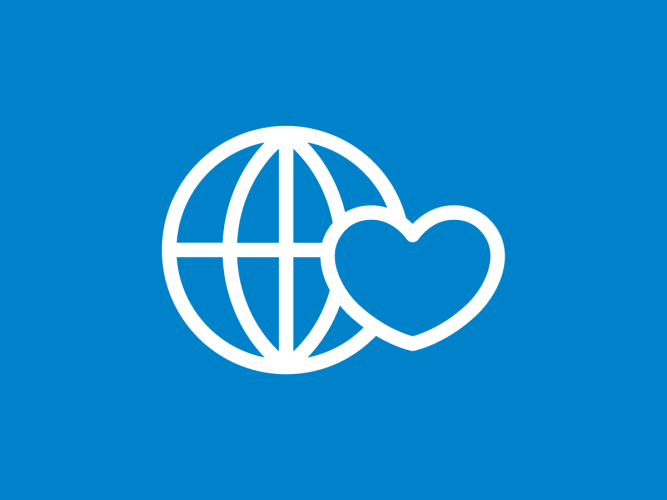 Promise Venture Studio, Sesame Workshop, and the Center on the Developing Child at Harvard University Host "Promising Ventures Fellowship" Show+Tell
Event to Showcase Social Entrepreneurs in Early Childhood Development
NEW YORK — January 21, 2021 — To cap off the successful implementation of this year's Promising Ventures Fellowship, an accelerator program designed to meet the unique needs of social entrepreneurs in Early Childhood Development (ECD), partners Promise Venture Studio, Sesame Workshop, and the Center on the Developing Child at Harvard University, are hosting a Show+Tell virtual demo day on Wednesday, January 27, 2021, from 1pm-3pm ET (registration available here).
"The Promising Ventures Fellowship program provides a high level of support to a small group of ventures that have enormous potential to drive social impact at a national scale for children and families facing the greatest adversity," said Michael Dougherty, a Partner at Promise Venture Studio. "Each venture is tackling critical challenges in early childhood–from quality childcare, to family economic mobility, to thriving neighborhoods. They truly represent the best of innovation in early childhood development."
Part of an interactive series showcasing the most ambitious thinking in early childhood development, the Show+Tell event will feature the 10 ventures selected for the annual accelerator program based on their extraordinary potential for impact. Meet the Promising Ventures Fellowship Class of 2020.
Tailored to meet each team where they are, the fellowship program ran for 14 weeks, beginning in September, and provided customized programming that included:
Personalized coaching and help from Promise Venture Studio's team of experienced entrepreneurs and executives towards ambitious social impact and growth goals that the ventures are each working on
Individualized mentoring and advising from Sesame Workshop–the nonprofit educational organization behind Sesame Street and multiple other award-winning programs, landmark research around ECD and media, and support of mission-aligned entrepreneurs in the ECD space 
Impact advising from the Center on the Developing Child at Harvard University on using a science-based approach to developing, testing, measuring, and scaling ventures to achieve breakthrough outcomes for children
Adaptive leadership workshopping of a pressing organizational challenge
Connections and access to the field's key leaders and stakeholders
The Show+Tell lineup will be comprised of:
Three-minute pitches from the ECD ventures, followed by an interactive pop-up poll allowing audience members to opt-in to individualized outreach by the venture
Five-minute flash talks from field experts and thought leader
Short montage videos with featuring perspectives of parents, practitioners, or other relevant field voices
"In this time of great upheaval with regard to health, equity, the economy and, of course, education, we depend on social entrepreneurs to provide short-term relief and long-term transformation," said Miles Ludwig, VP Digital Production, Sesame Workshop. "Fulfilling Sesame Workshop's mission to help kids grow smarter, stronger, and kinder requires us to spark innovation and creativity in every aspect of early childhood, which the Promising Ventures Fellowship is doing incredibly well. We look forward to continuing to work with them as positive forces for change."
"Innovation comes from translating and communicating the science of early childhood development into practical and measurable strategies for improving the lives of children and families," said Corey Zimmerman, Chief Program Officer, Center on the Developing Child at Harvard University. "Promising Ventures Fellowship helps develop current and future leaders in the field, supporting them to think, work, and lead differently, and ultimately, achieving breakthrough outcomes for children facing adversity."
About Promise Venture Studio
Promise Venture Studio catalyzes innovation and impact in the Early Childhood Development (ECD) ecosystem by attracting, supporting, and connecting social entrepreneurs, field stakeholders, and capital to drive outcomes for families facing the greatest adversities. Promise supports a network of 300+ mission-driven ventures across the United States innovating across all areas of early childhood such as education, health, child care, family support, community engagement, and more. We envision a world where all children, no matter their background, can fulfill their innate promise. Learn more at www.promisestudio.org.  
About Sesame Workshop
Sesame Workshop is the nonprofit educational organization behind Sesame Street, the pioneering television show that has been reaching and teaching children since 1969. Today, Sesame Workshop is an innovative force for change, with a mission to help kids everywhere grow smarter, stronger, and kinder. We're present in more than 150 countries, serving vulnerable children through a wide range of media, formal education, and philanthropically funded social impact programs, each grounded in rigorous research and tailored to the needs and cultures of the communities we serve. For more information, please visit www.sesameworkshop.org.
About Center on the Developing Child at Harvard University
The mission of the Center on the Developing Child is to drive science-based innovation that achieves breakthrough outcomes for children facing adversity. We believe that advances in science provide a powerful source of new ideas focused on the early years of life. Founded in 2006, the Center catalyzes local, national, and international innovation in policy and practice focused on children and families. We design, test, and implement these ideas in collaboration with a broad network of research, practice, policy, community, and philanthropic leaders. Together, we seek transformational impacts on lifelong learning, behavior, and both physical and mental health. Learn more at https://developingchild.harvard.edu/.
Contact
Beatrice Chow
beatrice.chow@sesame.org