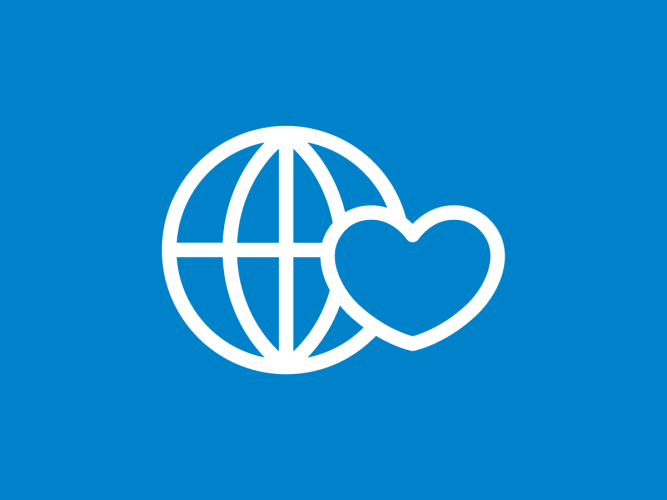 New Takalani Sesame Initiative that Develops Children's Skills Through Play Launches in One of South Africa's Lowest Educationally Resourced Provinces
Sesame Workshop and the LEGO Foundation's Multi-Media Initiative, "PLAY WELL AND BE HAPPY" Set to Reach At-Risk Children and Caregivers in the Eastern Cape
East London, South Africa—(November 1, 2016)—Sesame Workshop , the nonprofit educational organization behind Takalani Sesame, and the LEGO Foundation announced today the launch of Play Well and Be Happy, a new multimedia experience for children and caregivers in South Africa's Eastern Cape. Play Well and Be Happy is Sesame's latest educational intervention in the region and is designed to unlock the power of play to create transformative, hands-on learning experiences.
The Eastern Cape is home to approximately 900,000 children ages 0-5 years-old; two-thirds are considered vulnerable due to their socio-economic status. These children have low access to educational materials leading to low literacy rates[1] and can negatively impact their overall educational outcomes and wellbeing. Play Well and Be Happy encourages play-based learning to foster many skills including counting, spatial relationships, working memory, colour and shape recognition, and is set to reach 60,000 children and their caregivers in the province through registered early childhood development sites.
The Play Well and Be Happy materials, featuring the loveable Takalani Sesame Muppets, include sets of LEGO DUPLO® bricks, and are being distributed through kits currently circulating in schools. Additionally, teachers and caregivers in the Eastern Cape will be trained to understand and adopt learning through play concepts.
"We are thrilled to team up with the LEGO Foundation to bring important educational lessons to children in South Africa's Eastern Cape through engaging and joyful play" said Sherrie Westin, Sesame Workshop's Executive Vice President of Global Impact and Philanthropy. "Takalani Sesame is beloved by families across South Africa and we're so pleased our partnership with the LEGO Foundation has enabled us to continue to have an impact on those children who need it most."
"Learning through play is not just motivating and fun for children," says Kasper Kanstrup, Head of Programme, Communities of Learning through Play, the LEGO Foundation. "A growing body of evidence shows how play builds a range of essential life skills such as problem solving and communication as well as laying the foundation for better grasping core subject skills. We're excited to bring play materials and training for practitioners supporting children in the Eastern Cape."
Play Well and Be Happy kits contain:
LEGO DUPLO bricks: A selection of bricks, figures and elements to support hands-on, play-based learning
Activity Booklet: An interactive booklet, co-developed with Care for Education, with 20 engaging activities that incorporate LEGO DUPLO bricks and the Educational Play Mat
Educational Play Mat – a 2m x 2m story mat with pictures depicting themes and topics for young children to learn about the world around them
Supplementary materials including a caregiver guide, 10 picture books focusing on literacy and maths skills, 11 maths cards and finger Muppets (for training and facilitation)
These new resources build off the success of previous Takalani Sesame community-engagement materials that have been deployed throughout the Eastern Cape, promoting literacy, mathematics, health and hygiene, and other cognitive skills for more than two years. Initial funding for the Takalani Sesame Eastern Cape community initiative was made possible through the generous support of the Mai Family Foundation.
###
SESAME WORKSHOP
Sesame Workshop is the nonprofit media and educational organization behind Sesame Street, the pioneering television show that has been reaching and teaching children since 1969. Today, Sesame Workshop is an innovative force for change, with a mission to help kids everywhere grow smarter, stronger, and kinder. We're active in more than 150 countries, serving vulnerable children through a wide range of media, formal education, and philanthropically-funded social impact programs, each grounded in rigorous research and tailored to the needs and cultures of the communities we serve. For more information, please visit sesameworkshop.org.
The LEGO Foundation
The LEGO Foundation aims to inspire and develop the builders of tomorrow; a mission that it shares with the LEGO Group. The LEGO Foundation is dedicated to building a future where learning through play empowers children to become creative, engaged, lifelong learners. Its work is about re-defining play and re-imagining learning. In collaboration with thought leaders, influencers, educators and parents, the LEGO Foundation aims to equip, inspire and activate champions for play. For more information, please visit www.LEGOfoundation.com.
Press Contacts
Philip Toscano, Sesame Workshop, New York, USA
philip.toscano@adminme.org
+1 212.875.6687
Christina Witcomb, The LEGO Foundation, Billund, Denmark
christina.witcomb@lego.com
+45 79507442
Jessica Gois, Jenni Newman Public Relations on behalf of Sesame Workshop – Johannesburg, South Africa
jessica@jnpr.co.za
+ 27 (0) 11 506 7357