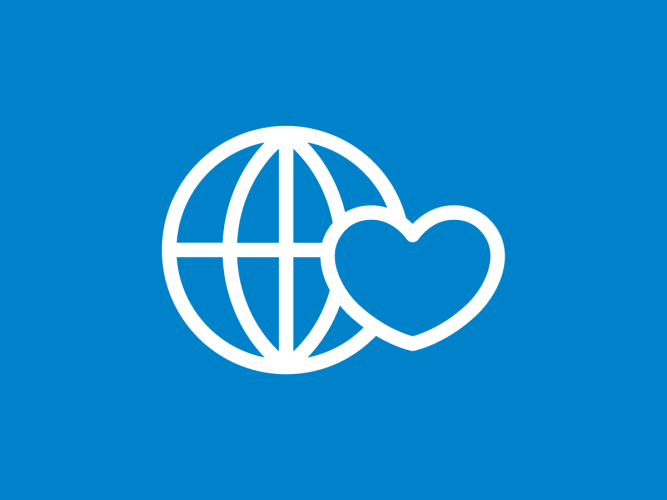 MetLife Foundation and Sesame Workshop Expand "Dream, Save, Do: Financial Empowerment for Families"
Initiative Featuring Sesame Street Muppets to Reach Families in Japan, Mexico, and Brazil
(New York, NY, February 13, 2019) – Today, Sesame Workshop and MetLife Foundation announced a new phase of their successful "Dream, Save, Do: Financial Empowerment for Families" initiative. This expansion will reach both children and adults in Brazil, Mexico, and Japan. New broadcast and digital channel content will be developed to build awareness and influence audiences, including caregivers, on a national scale. High-touch community-level initiatives will engage lower-income communities through in-school programs and community activities where families spend time together.
Since 2015, Sesame Workshop and MetLife Foundation have collaborated on an unprecedented global financial empowerment initiative for families. Spanning nine countries in disparate regions, the "Dream, Save, Do" initiative has helped children and the adults in their lives set goals, aspire to reach them, make plans, and understand that the choices they make every day can help them achieve their dreams.
Comprising multimedia content including animated and live action segments, interactive games, comics, songs, activity sheets, and caregiver guides, the initial phase of "Dream, Save, Do" used Sesame Workshop's proven research-driven process and the unique power of the Sesame Street characters to reach audiences both at a mass scale and through local engagement. Sesame Workshop and local partners targeted communities in Brazil, India, Mexico, China, Chile, Japan, the UAE, Egypt, and Bangladesh. Summative results showed positive impact, specifically:
Children are saving more, understanding the need for planning, and having higher aspirations.
Adults who were engaged with the project showed changes in their own behavior such as:
increases in conversations about financial matters with their children,
increased awareness of what their children are thinking about money issues and about their futures,
giving children their own money to increase financial independence, and
letting their children make their own spending decisions.
"Dream, Save, Do" content generated meaningful conversations between adults and children around important concepts such as planning, savings, and understanding the difference between needs and wants.
"The summative results of the initial phase of the initiative have been very promising, showing that children are successfully learning a variety of concepts core to 'Dream, Save, Do' – particularly the need for planning and the steps involved in achieving goals," said Dennis White, President and CEO, MetLife Foundation. "We are proud to be a part of this change. And with Sesame Workshop, we are committed to creating new resources and tools to help families with young children save, plan for the future, and prepare for potential setbacks."
"At Sesame Workshop, we know how important it is to establish a foundation for life skills like setting goals, having aspirations, and overcoming challenges from a young age," said Sherrie Westin, President of Global Impact and Philanthropy, Sesame Workshop. "Our research shows that 'Dream, Save, Do' has given children and families the tools they need for a better financial future. We're thrilled to continue our partnership with MetLife Foundation to build on our learnings and help even more children achieve their dreams."
Phase Two will kick off with a content and planning seminar with "Dream, Save, Do" representatives from Japan, Mexico, and Brazil and leading financial empowerment advisors at Sesame Workshop's New York office this month.
# # #
About MetLife Foundation
At MetLife Foundation, we believe financial health belongs to everyone. We bring together bold solutions, deep financial expertise and meaningful grants to build financial health for people and communities that are underserved and aspire for more. We partner with organizations around the world to create financial health solutions and build stronger communities, engaging MetLife employees to help drive impact. To date, our financial health work has reached more than 6 million low-income individuals in 42 countries. To learn more about MetLife Foundation, visit metlife.org.
About Sesame Workshop
Sesame Workshop is the nonprofit media and educational organization behind Sesame Street, the pioneering television show that has been reaching and teaching children since 1969. Today, Sesame Workshop is an innovative force for change, with a mission to help kids everywhere grow smarter, stronger, and kinder. We're present in more than 150 countries, serving vulnerable children through a wide range of media, formal education, and philanthropically-funded social impact programs, each grounded in rigorous research and tailored to the needs and cultures of the communities we serve. For more information, please visit sesameworkshop.org.
Press Contact
Beatrice Chow
beatrice.chow@sesame.org
917.929.8254