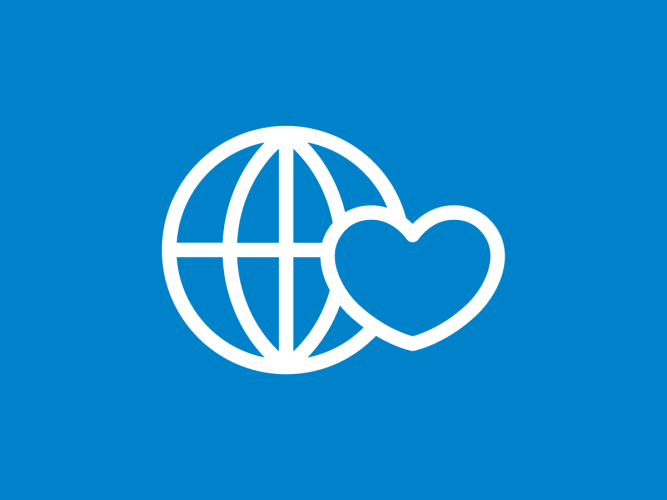 Mayor's Office of Media and Entertainment and Sesame Workshop Present "Writing For NYC Children's Media" on December 7th
Panel of Seasoned Writers, Directors & Producers to Share Insights & Career Advice
(NEW YORK)- The Mayor's Office of Media and Entertainment (MOME) and the nonprofit media and educational organization Sesame Workshop announce the final "Made in NY" Talk for Fall 2020, "Writing for NYC Children's Media," offered online Monday, December 7, 12:30pm ET. All talks are recorded and are made available at https://www1.nyc.gov/site/mome/news/made-in-ny-talks.page.
The "Made in NY" Talks is a free series that brings together industry leaders to share insight, information and news with New Yorkers looking to work in media and entertainment. The series provides New Yorkers with the background they need to pursue careers in media and entertainment.
Writing for NYC Children's Media
Monday, December 7, 2020, 12:30-2:00 PM ET
New York City is home to many of the major children's media studios. Join this free, online conversation with some of the leading writers, directors and producers working in children's media today. Learn about their career experiences, and their guidance for writers interested in working in the kids' space.
Panelists:
– Kay Wilson Stallings, Executive VP of Creative and Production, Sesame Workshop
– Susan Kim, Head Writer and Story Editor, WGA
– Sarah Landy, Senior VP of Production and Development, Nickelodeon Preschool
– Halcyon Person, Head Writer, 9 Story Media
– Gabe Pulliam, Creator and Head Writer, Silvergate Media
Moderator: Sofy Solomon – Program Director, Sesame Workshop Writers Room
Please send any questions prior to the panel discussion to: momeevents@gmail.com. You can register for this "Made in NY" talk here.
For accommodation or interpretation requests, please contact Lori Barrett-Peterson, MOME Disability Service Facilitator and Language Access Coordinator, at lbarrett-peterson@media.nyc.gov, by Thursday, December 3, 2020, at 4:00 p.m.
More Information About the Panelists:
Kay Wilson Stallings, Executive Vice President of Creative and Production for Sesame Workshop, oversees "Sesame Street," and all of the organization's shows, as well as the development of new programs and content across existing and emerging platforms. Wilson Stallings developed the critically acclaimed and award-winning "Esme & Roy," "Helpsters," and "Ghostwriter." She created a YouTube channel for Sesame Studios and and the upcoming series "Mecha Builders," the first CGI-animated spinoff of "Sesame Street." Prior to joining Sesame Workshop, Wilson Stallings developed and helped launch more than 20 series while at Nickelodeon, including "Wonder Pets" and "Yo Gabba Gabba!"
Susan Kim has worked as head writer, story editor, and writer on more than 50 children's series – live action and animation, across all platforms, both nationally and internationally. Recently, she was story editor for "Hello," "Ninja" (Netflix), and Nickelodeon's "Welcome to the Wayne," as well as head writer for Creative Galaxy (Amazon). She has received six Emmy nominations and four Writers Guild Award nominations for her work. With her husband, Laurence Klavan, Kim has written two graphic novels and a young adult trilogy. Kim has written, produced, and co-produced many documentaries — winning the WGAE award for "Paving the Way." Kim has also written many one-act plays. She teaches writing in the Goddard College MFA program.
Sarah Landy is Senior Vice President, Production & Development, Nickelodeon Preschool. She currently supervises the production of top-rated shows including "Blue's Clues & You!" and "Bubble Guppies." Landy also has oversight on projects in development on the east coast. A 20-year Nickelodeon veteran, Landy began her career in television as an intern at the network and quickly made the transition to assisting one of the creators of the original groundbreaking "Blue's Clues" series. She later became the production and development manager for productions such as "Jack's Big Music Show" and "Miss Spider's Sunny Patch Friends." Landy also served as Executive in Charge for several hit series, including "Blaze and the Monster Machines" and "The Wonder Pets!"
Halcyon Person is an Emmy-nominated comedy maker who's worked as a TV writer, director, and producer for everything from preschool to late night. She's currently working as a Head Writer at 9 Story Media on a new TV show for Netflix. Before that, she was a Director and Producer for Full Frontal with Samantha Bee. You've seen her work on Nickelodeon, TBS, and written up in The New York Times, Vulture, and AV Club. Her mission is to create work that shines a light on the experiences underrepresented in media to foster greater understanding — all through stories driven by humor and heart.
Gabe Pulliam is an Emmy-Award-winning writer based in New York City. He is the creator and head writer of the upcoming Netflix animated series "The Creature Cases," currently in production. He recently served as head writer on the STEM-focused "Chico Bon Bon: Monkey with a Tool Belt," and as story editor on all four seasons of the international hit "Octonauts." He has written episodes of many other children's TV series including "Blaze and the Monster Machines," "Tumble Leaf," and "Hilda."
Sofy Solomon is the Program Director of the Sesame Workshop Writers' Room, a fellowship program for emerging underrepresented writers in children's media. She helped create the program in 2017, and since then she's been thrilled to see the new writing careers launched at Sesame Workshop, Disney, DreamWorks and beyond. Solomon studied Economics, Music and Anthropology while living in Paris, NYC and Alabama. Her biggest lesson? Don't put anyone in a box.
The NYC Mayor's Office of Media and Entertainment
The mission of the Mayor's Office of Media and Entertainment (MOME) is to ensure New York City continues to be the creative capital of the world by supporting film, television, theater, music, publishing, advertising and digital content and ensuring those industries work for New Yorkers. The creative industries account for more than 300,000 local jobs and have an economic impact of $104 billion annually. MOME comprises four divisions: The Office of Film, Theatre and Broadcasting; NYC Media; the Office of Nightlife; and educational and workforce development initiatives. Log onto www.nyc.gov/MOME for more information.
Sesame Workshop is the nonprofit educational organization behind "Sesame Street," the pioneering television show that has been reaching and teaching children since 1969. Today, Sesame Workshop is an innovative force for change, with a mission to help kids everywhere grow smarter, stronger, and kinder. We're present in more than 150 countries, serving vulnerable children through a wide range of media, formal education, and philanthropically funded social impact programs, each grounded in rigorous research and tailored to the needs and cultures of the communities we serve. For more information, please visit www.sesameworkshop.org.
Contact
Beatrice Chow
Beatrice.Chow@sesame.org