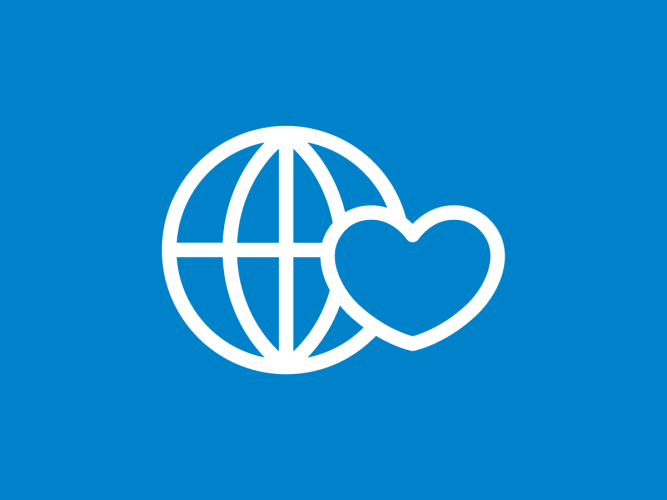 The Dodo Announces New Content Partnership with Sesame Workshop Celebrating Connections Between Families and Furry Friends
The Dodo to Debut New Digital Preschool Series Featuring Sesame Street's Elmo, His New Adopted Puppy Tango, and Cookie Monster on September 16
Series Marks Sesame Workshop's First Pet-Focused Content Partnership
(New York, NY, September 16, 2021) — The Dodo, rated No. 1 family inclusive brand globally¹, today announced the launch of a new preschool-focused, scripted digital series, Families for Furry Friends, in partnership with Sesame Workshop, the educational nonprofit behind Sesame Street. Presented by Target, the series combines animal stories from The Dodo with beloved Sesame Street Muppets.
The first episode premieres on September 16, with subsequent episodes dropping on September 30 and October 14. All three will be available on The Dodo's new family entertainment destination, Family Room, and featured on YouTube channels of The Dodo, Dodo Kids, and Sesame Street.
"Pets are cherished members of the modern family unit. The emotional bond that exists between kids and their pets is one that's undeniable and unbreakable," said Dave Glauber, Creative Lead for Dodo Kids. "Our first-of-its-kind partnership with Sesame Workshop is so intuitive in that both brands have a shared vision to create content for the whole family that celebrates empathy for animals and teaches kids about the value of loving and caring for our furry family members. The Dodo's unparalleled reach and brand-safe premium content ensures the series will appeal to families everywhere; we're grateful for Target's sponsorship of Families for Furry Friends."
Sesame Street Muppets Elmo, Tango, and Cookie Monster appear in the series and help a real-life worker at Animal Haven, a New York City-based animal shelter, find forever homes for the shelter's occupants. Inspired by Sesame Workshop's recently released animated special Furry Friends Forever: Elmo Gets a Puppy, streaming now on HBO Max – which shares the origin story of Elmo's new adopted puppy Tango – the series marks Sesame Workshop's first pet-focused content partnership.
"We introduced Tango, Elmo's new puppy, into the Sesame Street fold to celebrate the special connection between children and their pets and model how kids can help care for their furry friends," said Samantha Kennedy, Vice President of Brand Marketing at Sesame Workshop. "Creating content that invites new audiences to meet Tango and spotlights the impact of pet adoption – particularly among young children – made partnering with The Dodo a natural choice for our family-friendly brand."
The Dodo's partnership with Sesame Workshop continues the media brand's commitment to creating original family-friendly, children's storytelling. In 2019, The Dodo launched its children's programming brand, "Dodo Kids," with a dedicated YouTube channel tailored to kids three to eight years old. To date, Dodo Kids has amassed nearly 600,000 subscribers and 450M lifetime video views. Also in 2019, The Dodo partnered with Scholastic to create three children's books titled "Pumpkin's Story," "50 Odd Couples," and "Little But Fierce," which are based on stories from The Dodo's fan-favorite shows "Comeback Kids," "Odd Couples," and "Little But Fierce." Additionally, in summer 2020, The Dodo created its first long-form family special, "Summer at Home with Toby the Toad," to engage families stuck at home during the pandemic. That same year, The Dodo produced its first Netflix Kids series, IZZY'S KOALA WORLD, currently in its second season, which follows the life of 11-year old Izzy Bee as she rescues and rehabilitates koalas for release with the help of her parents. In 2021, The Dodo partnered with the Calm app to create new kids' Sleep Stories featuring Dodo Kids characters. Also this year, The Dodo released its Dodo Kids app and launched its Family Room entertainment destination designed for parents and their children to enjoy a co-viewing experience of the media brand's beloved series and content.
Source: Tubular Audience Ratings, June 2021
About The Dodo
The Dodo is the #1 animal brand globally on social [source: Tubular, January 2021]. We tell fun, entertaining, emotional stories about animals that make people laugh, cry happy tears, feel ALL the feels, and fall in love with animals. In December 2016, The Dodo joined forces with NowThis, Thrillist and Seeker to form Group Nine Media — the #1 video publisher on mobile in the U.S. [Nielsen DCR, June 2020].
About Sesame Workshop
Sesame Workshop is the nonprofit educational organization behind Sesame Street, the pioneering television show that has been reaching and teaching children since 1969. Today, Sesame Workshop is an innovative force for change, with a mission to help kids everywhere grow smarter, stronger, and kinder. We're present in more than 150 countries, serving vulnerable children through a wide range of media, formal education, and philanthropically funded social impact programs, each grounded in rigorous research and tailored to the needs and cultures of the communities we serve. For more information, please visit www.sesameworkshop.org.
Contact
Pierce White, The Dodo
pierce@groupninemedia.com
Dane McMillan, The Dodo
dmcmillan@groupninemedia.com
Rebecca Timms, Sesame Workshop
rebecca.timms@sesame.org