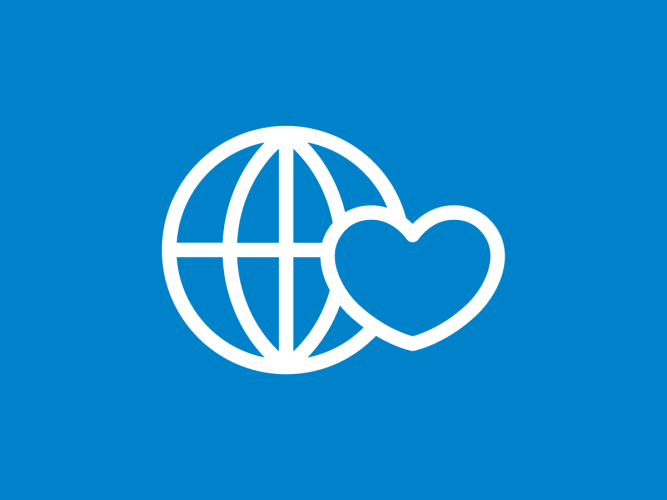 Common Sense Launches Wide Open School to Help Families and Educators Transition to Students Learning from Home
As Schools Continue to Close as a Result of the Coronavirus Pandemic, Some of the Most Respected Companies in Education, Media, and Tech Join Forces to Offer a Free and Open Collection of Quality Online Learning Resources to Educators and Families
Wide Open School Partners Include American Federation of Teachers, Amplify, Apple, Boys & Girls Clubs of America, Comcast, Google, Head Start, Khan Academy, National Geographic, Noggin, PBS, Salesforce, Scholastic, Sesame Workshop, Time for Kids, YouTube, XQ Institute, and Zoom Video Communications, Inc.
(San Francisco, Calif. — March 31, 2020)— Common Sense, the leading nonprofit organization whose mission is to help kids, families, and educators thrive in a world of media and technology, has convened a group of education, media, and tech partners to launch WideOpenSchool.org, a free online resource to support families and educators who are transitioning to remote learning as a result of the coronavirus.
Wide Open School features the very best resources from publishers, nonprofits, and education companies, including the American Federation of Teachers, Amplify, Boys & Girls Clubs of America, Head Start, Khan Academy, National Geographic, Noggin, PBS, Scholastic, Sesame Workshop,Time for Kids, XQ Institute, and YouTube.
Common Sense is curating the content on the platform and coordinating with key distribution and technology partners including Apple, Comcast, Google, Salesforce, and Zoom to ensure families and educators are aware of the resources and can access them. "The coronavirus pandemic has elevated the need for quality learning materials all in one place for families and educators, and Common Sense is proud that trusted experts and partners have joined together to launch Wide Open School so quickly," said James P. Steyer, CEO and founder of Common Sense. "Many organizations have moved swiftly to respond to this crisis with incredible resources and special offers for educators and families. We wanted to use our nearly 20 years of experience as an expert reviewer and curator to create the go-to source of quality content that will provide educators with the support they need to shift to remote teaching and a one-stop, trusted place for families to engage kids who are now learning from home."
With the likelihood that schools will remain closed through the end of the school year, families and educators are facing an unprecedented challenge to educate and entertain kids and maintain social connection, and to make sure that all students have access to online learning and engagement. Wide Open School aims to make learning from home an experience that is accessible to all and that truly engages kids and teachers, relieves family stress, and restores community in the face of long-term school closures and other shutdowns due to the coronavirus pandemic.
"While technology alone won't solve the unprecedented challenges we're facing today, we believe it can be a powerful part of the solution," said Avni Shah, vice president of Google for Education. "We are excited to partner with Common Sense on Wide Open School to help connect educators, students, and families to educational resources as they navigate the challenges of learning from home."
"The need for online learning has never been greater," said Khan Academy founder Sal Khan. "We're glad to be part of Wide Open School and to help parents, students, and teachers across the country make the most of our free educational resources."
"To help educators and families navigate a world of change and disruption, National Geographic has curated K – 12 resources designed to spark curiosity, engage learners, and ignite the spirit of exploration by bringing the wonder of the world to students," said Dr. Vicki Phillips, executive vice president and chief education officer at the National Geographic Society. "We are delighted to partner with Common Sense and share these resources everywhere with Wide Open School."
"Salesforce is committed to equal access to quality education and supports programs that give everyone the opportunity to learn and succeed," said Sarah Franklin, executive vice president and general manager, Salesforce. "We're proud to support Common Sense and partner with leading education, technology, and media organizations to deliver these amazing learning resources to kids, families, and educators everywhere during this unprecedented time."
"We know that families around the world are struggling to adjust, adapt, and keep each other safe. Common Sense has brought together top-tier content and technology partners to help parents, caregivers, and teachers keep kids engaged and learning," said Steve Youngwood, president, media & education and chief operating officer, Sesame Workshop. "We're proud to be a part of this initiative with our deep library of content as well as new resources featuring the Sesame Street Muppets. Along with all of the Wide Open Schools partners, Sesame Workshop is committed to supporting families for the duration of the crisis."
"We are delighted to be part of Wide Open School to bring content and connection to help the millions of students and teachers now out of school continue education online. Our goal, as a company, is to help as many students as possible around the world continue their education, even if they have to stay home, by leveraging Zoom," said Eric S. Yuan, founder and CEO of Zoom Video Communications.
Wide Open School is a free and open collection of the best online learning experiences and activities for kids curated by the editors at Common Sense and organized by grade band and subject. Everything on Wide Open School centers on the schedule, which is programmed each "school" day for each grade band. The experts at Common Sense along with our partners are working to keep kids learning, entertained, physically and creatively engaged, and emotionally strong during these challenging times.
While the platform officially launched today, Common Sense will be forging additional partnerships with media and education companies, nonprofits, teachers, and kids in an effort to make Wide Open School a free and open source for the best education and entertainment materials, including those for social-emotional learning, mental and health information, and digital citizenship and well-being lessons. With a focus on and a commitment to equity, Wide Open School also will reach families through mobile, desktop, and television; provide a clearinghouse of information for lower-income families to gain access to broadband services; and provide an aggregation of trusted resources to help families access urgent services addressing health, hunger, shelter, and psychological needs.
Wide Open School launch partners
American Federation of Teachers, Amplify, Apple, Boys & Girls Clubs of America, Comcast, Crisis Text Line, GoNoodle, Google, Head Start, Jr. NBA, Khan Academy, Mind in the Making, National Geographic, Newsela, Noggin, Outschool, PBS, Playworks, Salesforce, Scholastic, Sesame Workshop, Southern Education Foundation, Time for Kids, Understood, Vroom, XQ Institute, YouTube, Zearn, Zoom
About Common Sense
Common Sense is the nation's leading nonprofit organization dedicated to improving the lives of kids and families by providing the trustworthy information, education, and independent voice they need to thrive in the 21st century. Learn more at commonsense.org.
Contact
Lisa Cohen
lisa@lisacohen.org
(310) 395-2544
Tanya Schevitz
tschevitz@commonsense.org
(415) 298-5532
Cassandra Matter
cmatter@commonsense.org
(408) 960-5115