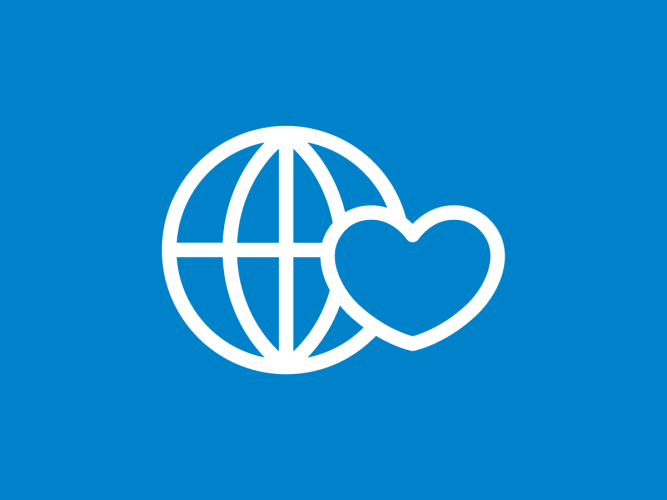 Brand New Series Cookie Monster's Foodie Truck Launches on Tiny Pop Next Week
Get ready to hit the road with Cookie Monster in Cookie Monster's Foodie Truck, a brand new show debuting on Tiny Pop in the U.K. next week. Cookie Monster's Foodie Truck is a dynamic new way for kids to learn where their favorite foods come from. In each five-minute episode, Cookie Monster and his hilarious pal Gonger receive a video call from a child who orders a favorite dish. Partway through preparing each recipe in their fully-loaded food truck, Cookie and Gonger realize that they're missing a key ingredient. They jump behind the wheel and leave Sesame Street to gather the missing ingredient right from the source.
"Sesame Workshop has always approached familiar topics in fresh and creative ways, and we're excited to continue this tradition with our newest series," said Ed Wells, Senior Vice President and Head of International Media and Education, Sesame Workshop. "We are thrilled to be working with Tiny Pop, one of the UK's leading kids' channels, to take kids on fun, informative and laughter-filled trips to places like cocoa plantations, pasta factories, avocado farms and much more, to help kids discover where some of their favorite foods are grown and produced."
"We're thrilled to bring the laughter and learning of the Sesame Street brand to Tiny Pop," said Sarah Muller VP – Children's & Youth Programming "Our priority is to deliver the highest quality programs to our young viewers—encouraging their sense of adventure and allowing their imaginations to soar. Cookie Monster's Foodie Truck is a wonderful addition to our strong line-up."
Licensing opportunities for Cookie Monster's Foodie Truck and Sesame Street are overseen by Bulldog Licensing, who were named Sesame Workshop's agent for the UK and Eire in July.
###
About Sesame Workshop
Sesame Workshop is the nonprofit media and educational organization behind Sesame Street, the pioneering television show that has been reaching and teaching children since 1969. Today, Sesame Workshop is an innovative force for change, with a mission to help kids everywhere grow smarter, stronger, and kinder. We're present in more than 150 countries, serving vulnerable children through a wide range of media, formal education, and philanthropically-funded social impact programs, each grounded in rigorous research and tailored to the needs and cultures of the communities we serve. For more information, please visit sesameworkshop.org.
About Bulldog Licensing Limited
Bulldog is one of the industry's leading licensing agencies and represents high profile brands ranging from Shopkins and Pikmi Pops from leading toy company Moose Enterprise, through to global media phenomenon Angry Birds, the industry's favourite fat cat, Garfield and the Zag Studios' hit brand, Miraculous. Over its eleven years, Bulldog has received a number of plaudits including a Licensing Award for Best Licensed Property (Shopkins) and a Licensing.biz Peoples' Award for Licensing Agency of the Year. 
Contact
Beatrice Chow
beatrice.chow@sesame.org
212-875-6586