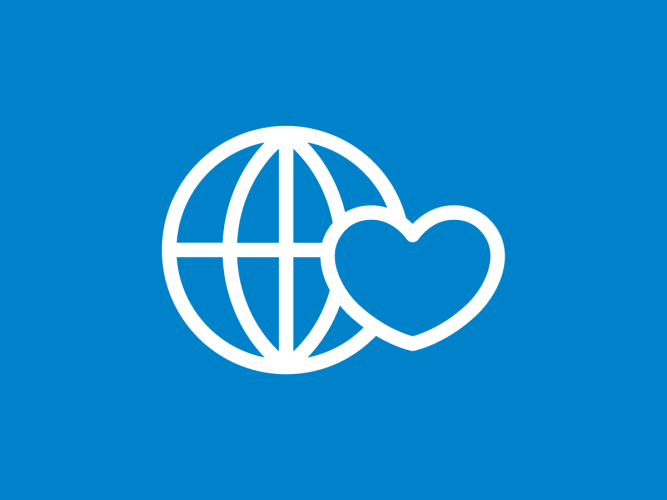 BIG W Continues to Give the Gift of Storytime with Free Books to Kids, Launching New Program with Sesame Street
Over 2.6 million books to be given away in store from 18 February; 40,000 books given away to children in need. Aussie celebrities with a shared passion for reading and literacy lend their voices to BIG W's Free Books for Kids program, including Olivia Newton-John, Rose Byrne and Rove McManus.
(New South Wales, Australia) – BIG W's much loved Free Books for Kids program is returning nationwide on Thursday 18 February, this time partnering with Sesame Workshop – the non-profit educational organisation behind Sesame Street. Customers will enjoy the heart-warming stories, featuring everybody's favourite Sesame Street characters, including Elmo, Grover, Abby Cadabby and Cookie Monster, that share inspiring messages for kids around individuality, dreaming big and understanding differences.
Excitingly, some special friends of Sesame Street with a shared passion for reading and literacy are lending their support to BIG W's program to help the stories reach even more families across Australia. Olivia Newton-John, Rose Byrne, Rove McManus, Mitch Tambo, Gorgi Coghlan, Allison Langdon and Gyton Grantley are some of the well known personalities who will be hosting storytime readings on BIG W's YouTube channel and the BIG W Free Books for Kids Podcast.
Teresa Rendo, BIG W's Acting Managing Director says: "Reading is one of the most important and engaging tools to help with a child's development, and BIG W is proud to partner with leaders in learning and literacy to deliver a collection of books that will not only teach kids valuable lessons about the world around them, but also foster a love of reading. The extension into video recordings and Podcasts also means families from all over Australia can enjoy these stories together."
Sesame Workshop's mission is to help kids grow smarter, stronger, and kinder, and according to Ed Wells, EVP and Head of Global Media and Education, Sesame Workshop, there are so many benefits to reading: "Reading builds school readiness, vocabulary, and comprehension skills; it allows the imagination to soar; and it creates bonding time for families. Simply, reading encourages a lifelong love of learning, something for which Sesame Street has done for over 50 years. We're pleased to partner with BIG W, who is also committed to building healthy minds and futures of children in Australia, to make Sesame Street books available for free for families."
In addition to the 2.6 million Sesame Street books given away in stores and via streaming options, BIG W is further committed to making books for early learning accessible to even more Australians by donating another 40,000 to the Australian Literacy and Numeracy Foundation and Good360 for families living in remote and rural areas, and communities in need.
Kim Kelly, ALNF Co-Founder and Executive Director says that children from disadvantaged backgrounds may experience barriers to literacy, which can have serious, life-long consequences: "Reading to your child is one of the greatest gifts you can give them, and we are excited to be part of a project that helps our children to develop into confident, autonomous and happy life-long learners. Together with BIG W, we are working to share these fantastic books with the communities that need them the most."
Alison Covington, Founder and MD of Good360 says they are delighted to return as a partner of BIG W's Free Books for Kids program: "We've seen first hand how this initiative from BIG W is making a real difference to families and we're delighted to help give the gift of new books to children, some of whom generally don't have access to such valuable resources."
Aussie families can collect each of the eight books from all BIG W stores weekly starting Thursday, 18 February with no purchase necessary (available nationally while stocks last). Weekly storytime video readings will also be available on BIG W's YouTube channel, and audio recordings on the 'BIG W Free Books for Kids' podcast which can be found on Acast, Spotify or Apple Podcasts.
Visit www.bigw.com.au/free-books-for-kids  for more information.
EDITOR'S NOTES:  About the book titles in BIG W's Free Books for Kids program:
The first book available in store is the all-time classic, The Monster at the End of this Book, read by Rove McManus – a fun and interactive story which follows Grover as he begs readers not to turn the page as they'll uncover a monster.
Monster at the End of this Book read by Rove McManus
What is Family on Sesame Street? read by Allison Langdon
I Love You Just Like This read by Gorgi Coghlan
Just One You read by Mitch Tambo
Dream with Sesame Street read by Rose Byrne
Love from Sesame Street read by Alan Muraoka (Sesame Street human cast member)
All Tucked In read by Olivia Newton-John
Another Monster at the End of this Book read by Alan Muraoka (Sesame Street human cast member)
ABOUT BIG W
BIG W is one of Australia's most loved brands and has been part of families' lives for over 50 years. At BIG W, we put our customer at the heart of everything we do across our network of 176 stores nationally. We sell exclusive BIG W brands that are simply great quality at everyday low prices as well as feature leading international brands. Our customers can choose everything for their kids, home, themselves, for leisure and for their everyday life. Our team of over 19,000 members is located in Australia, Hong Kong and Bangladesh.
ABOUT SESAME WORKSHOP
Sesame Workshop is the nonprofit educational organization behind Sesame Street, the pioneering television show that has been reaching and teaching children since 1969. Today, Sesame Workshop is an innovative force for change, with a mission to help kids everywhere grow smarter, stronger, and kinder. We're present in more than 150 countries, serving vulnerable children through a wide range of media, formal education, and philanthropically-funded social impact programs, each grounded in rigorous research and tailored to the needs and cultures of the communities we serve. For more information, please visit www.sesameworkshop.org.
Contact
Tamara Jenkins; Sesame Street PR
tamara@esenciacommunications.com.au
0400 525 996
Beatrice Chow
Beatrice.Chow@sesame.org