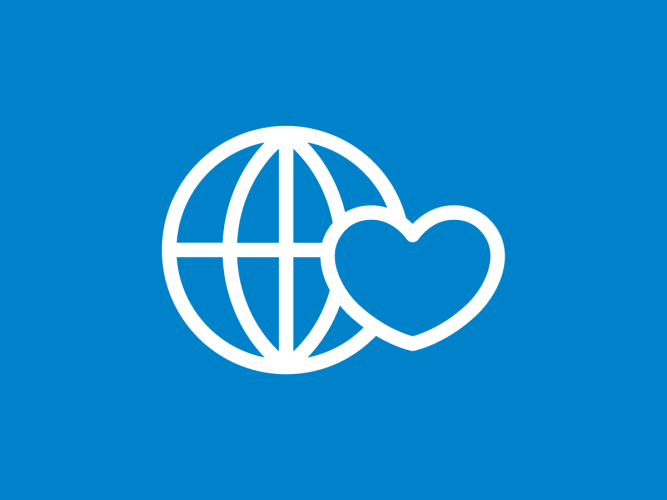 Ahlan Simsim's New Season Brings Lessons of Hope and Perseverance through Playful Learning
August 29, 2021 (Amman, Jordan) — Ahlan Simsim, the award-winning Arabic-language children's show from the creators of Iftah Ya Simsim and Sesame Street, is back on August 29th with a fourth season for children across the Middle East and North Africa.
Ahlan Simsim friends Basma, Jad, and Ma'zooza join familiar favorites Elmo, Cookie Monster, and Grover for new challenges and playful adventures, with upcoming episodes designed to give children the skills they need to build resilience.
Building on Ahlan Simsim's earlier seasons, Season 4 extends the show's social-emotional curriculum with a focus on optimism and hope, essential building blocks for children's adaptability. Episodes teach flexibility and self-empowerment by modeling simple strategies like "Power Pose" and positive affirmations. Basma and Jad encounter challenges from the everyday to the extraordinary, all while learning how to set goals and persevere. Ahlan Simsim's curriculum and storylines are designed to meet the needs and experiences of children in the Middle East and North Africa and developed with the input of families and in consultation with local early childhood specialists. The show is produced in Amman with Jordan Pioneers and brought to life by a team of writers, producers, and performers from across the region.
"Building resilience can help all children navigate life's challenges both big and small," said René Celaya, Managing Director of Ahlan Simsim. "Using Ahlan Simsim's signature humor, joy, and playful learning, this new season shares strategies to help young children grow, adapt, and persevere."
In addition to helping children acquire the social emotional skills they need to succeed, Ahlan Simsim teaches important academic basics. The new season features "Guess the Answer," a new segment in which characters and viewers learn Arabic letters and sounds by guessing mystery words. Designed to enhance children's cognitive skills by teaching new words, letters, and sounds, "Guess the Answer" includes literacy-focused games like "Fill in the Blank" and "Guess from Clues." Contestants work individually and in teams to unlock three mystery words and learn a new letter, and each game ends in a fun surprise. Season 4 also continues fan-favorite segments on do-it-yourself, sign language, and playful problem solving.
Ahlan Simsim is more than a TV show. It is part of a wider humanitarian initiative of the same name, implemented in partnership between Sesame Workshop and the International Rescue Committee (IRC). Through the TV show and services delivered through IRC and local partners in Iraq, Jordan, Lebanon, and Syria, Ahlan Simsim reaches families with resources that form a crucial developmental foundation for children who have suffered adverse experiences like displacement. Generously funded by the John D. and Catherine T. MacArthur Foundation and the LEGO Foundation, the program not only addresses immediate needs, but provides a strong foundation for future wellbeing.
Channels and timings: Starting August 29th, Season 4 of Ahlan Simsim will air daily on MBC3 from Sunday to Thursday at 1:00pm KSA. Ahlan Simsim episodes will also be available on a variety of regional and national TV stations, including Rotana Kids, Roya TV and Jordan TV in Jordan, Sat 7 Kids, Nour Sat in Lebanon, Al Sumaria and UTV in Iraq, and NRT 3 in the Kurdish Region of Iraq (in Kurdish). Full episodes and bonus content are also available on the Ahlan Simsim YouTube channel. Visit www.ahlansimsim.org for free educational materials to support young children's at-home learning.
About Ahlan Simsim
Ahlan Simsim — "Welcome Sesame" in Arabic — is a groundbreaking early childhood development program from Sesame Workshop in partnership with the International Rescue Committee (IRC). Through the Ahlan Simsim show and direct services in Iraq, Jordan, Lebanon, and Syria, we're reaching families affected by conflict and displacement with vital educational resources that children need to thrive.
Ahlan Simsim follows the adventures of Basma and Jad, two best friends exploring their world. Each episode features familiar Muppet friends, animated characters, and trusted adults who help our characters set goals, persevere, and feel positive and powerful, all with lots of laughter and learning along the way. Learn more at www.ahlansimsim.org.
About Sesame Workshop
Sesame Workshop is the nonprofit educational organization behind Sesame Street, the pioneering television show that has been reaching and teaching children since 1969. Today, Sesame Workshop is an innovative force for change, with a mission to help kids everywhere grow smarter, stronger, and kinder. We're present in more than 150 countries, serving vulnerable children through a wide range of media, formal education, and philanthropically funded social impact programs, each grounded in rigorous research and tailored to the needs and cultures of the communities we serve. For more information, please visit www.sesameworkshop.org.
Contact
Fatima-Ezzahra Fettar
fatima-ezzahra.fettar@sesame.org