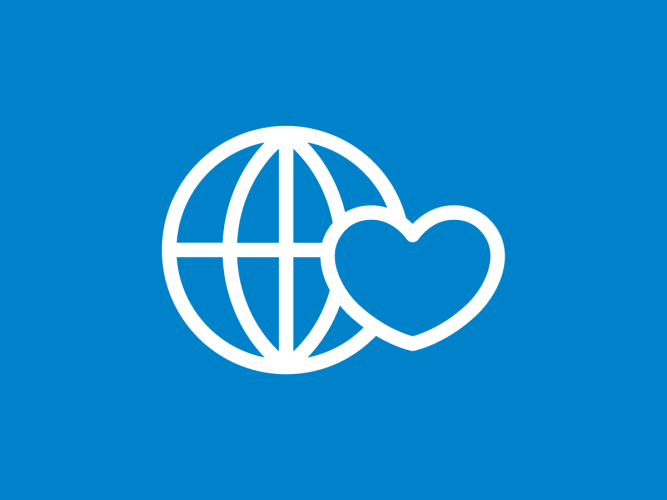 After Reaching 23 Million Children Across MENA, Ahlan Simsim Debuts New Season, Teaching Young Viewers About Positive Self-Identity
New season is set to launch on the first day of Ramadan. The show's curriculum is designed in close collaboration with regional experts to help children develop better self-awareness skills.
(March 16, 2023 — Dubai, UAE) — Following its great success of reaching over 23 million children across the Middle East and North Africa, Ahlan Simsim, the award-winning and impactful children's show from the creators of Iftah Ya Simsim and Sesame Street, is set to launch a new season on the first day of Ramadan.
New Season
Through a series of fun and educational segments, the seventh season of Ahlan Simsim focuses on positive self-identity and children's ability to understand and feel good about what makes them who they are. With the show's most beloved characters Basma, Jad, Ameera, and Ma'zooza, as well as familiar favorites like Elmo, Gargur (Grover), and Kaki (Cookie Monster), young viewers will learn skills that allow them to build the foundation for respect for themselves and others, as well as make a positive contribution to their communities.
Produced in Amman with Jordan Pioneers, Ahlan Simsim is brought to life by a team of writers, producers, and performers from across the Middle East and North Africa. The show's curriculum and storylines were designed in close collaboration with local early childhood specialists, psychologists, and creative talent, and enriched with strategies that help children develop better self-awareness skills with the humor and joy that Ahlan Simsim is known for. In addition to modeling the importance of children's social-emotional well-being, all 26 episodes will include new and exciting literacy, math, and DIY segments, plus live-action segments with children and their families from throughout the region.
"Nurturing positive self-identity in children at an early age empowers them to try new things and strive for success. It is part of the development of much-needed soft skills that form the basis for social and emotional growth," said Khaled Haddad, Executive Producer of Ahlan Simsim. "With Ahlan Simsim, we have the opportunity to take on this great task and help develop a positive sense of self among our young viewers, a responsibility which we take very seriously."
Exceptional Reach
Ahlan Simsim is more than a TV show — it is part of a broader humanitarian initiative of the same name, a partnership between Sesame Workshop and the International Rescue Committee (IRC). Aimed at delivering early learning and nurturing care to children and caregivers affected by conflict and crisis, Ahlan Simsim provides concrete lessons and strategies that form a crucial developmental foundation for all young children, especially those who have suffered adverse experiences like the trauma of displacement. Through the Ahlan Simsim show and direct services in Iraq, Jordan, Lebanon, and Syria, the program is reaching families affected by conflict and displacement with vital educational resources that children need to thrive.
Since its launch in February 2020, Ahlan Simsim has reached over 23 million young viewers across the Middle East and North Africa. This achievement complements the Ahlan Simsim initiative's additional milestone of reaching one million children and caregivers with direct services across Iraq, Jordan, Lebanon, and Syria. Ahlan Simsim has become a favorite of viewers of all ages, receiving a 2021 International Emmy Award nomination, a 2023 KidScreen nomination, and winning the 2022 Anthem Gold Award for Special Projects in Humanitarian Action & Services.
"Sesame Workshop is thrilled with the response to Ahlan Simsim. We've heard incredibly moving stories from parents and teachers about how children watch Ahlan Simsim and apply its educational messages to their own lives," said Scott Cameron, Head of International Production at Sesame Workshop. "Educational experts carefully crafted the show's curriculum to build upon the foundational social-emotional skills that Ahlan Simsim featured in previous seasons. And, in continuing the Sesame model that began with Iftah Ya Simsim in the region, we ensure that every episode is packed with joy, humor, playfulness, and heartfelt moments of friendship."
"Ahlan Simsim has transformed how Sesame Workshop thinks about its international productions of Sesame Street. It brings together hundreds of educators, writers, composers, producers, animators, and media professionals from across the Middle East and North Africa, creating something to help their children learn and grow." concluded Cameron.
Channels and timings:
Starting the first day of Ramadan, Season 7 of Ahlan Simsim will air daily on MBC3 at 1:30pm KSA.
Ahlan Simsim episodes are also available on a variety of regional and national TV stations, including Sat 7, Roya TV and Jordan TV in Jordan, Nour Sat in Lebanon, Al Sumaria and UTV in Iraq, as well as SVOD regional platform Weyyak.
Full episodes and bonus content are also available on the Ahlan Simsim YouTube channel. Visit www.ahlansimsim.org for storybooks, and a variety of materials to support young children's at-home learning.
About Ahlan Simsim
Ahlan Simsim is an Arabic-language version of Sesame Street that follows the adventures of Basma, Jad, and their diverse set of friends exploring their world. Each episode features familiar Muppet friends, animated characters, and trusted adults who help our characters set goals, persevere, and feel positive and powerful, all with lots of laughter and learning along the way. Learn more at www.ahlansimsim.org
About Sesame Workshop
Sesame Workshop is the nonprofit educational organization behind Sesame Street, the pioneering television show that has been reaching and teaching children since 1969. Today, Sesame Workshop is an innovative force for change, with a mission to help kids everywhere grow smarter, stronger, and kinder. We're present in more than 150 countries, serving vulnerable children through a wide range of media, formal education, and philanthropically funded social impact programs, each grounded in rigorous research and tailored to the needs and cultures of the communities we serve. Learn more at www.sesameworkshop.org and follow Sesame Workshop on Instagram, Twitter, Facebook, and TikTok.
Contact
Plus 1 Communications