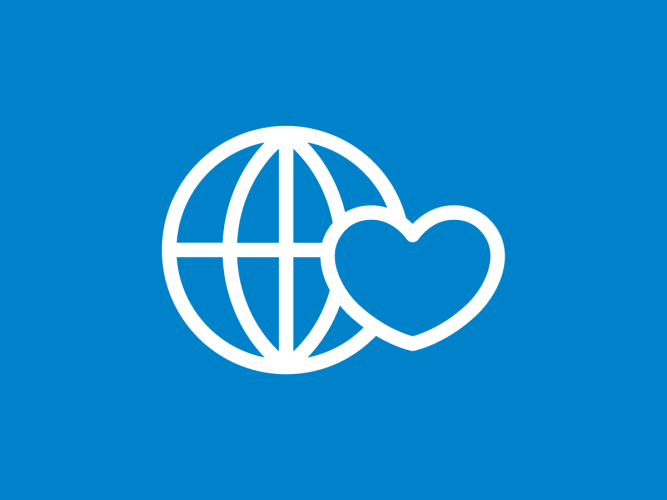 At 16th Annual Benefit, Sesame Workshop Announces a Groundbreaking Gift from Peter G. Peterson in Honor of Sesame Street Co-Founder
Newly-established Joan Ganz Cooney Fund for Vulnerable Children will expand 'Sesame Street in Communities' initiative to reach children, families, and community providers nationwide
Beaches Resorts and Ann Thomas of The Children's Place Also Honored
(New York, NY) May 31, 2018—At Sesame Workshop's 16th annual benefit gala on Wednesday night, the nonprofit educational organization behind Sesame Street celebrated the incredible resilience of children and announced the new Joan Ganz Cooney Fund for Vulnerable Children. Made possible by a generous gift from Ms. Cooney's late husband Peter G. Peterson during his life, this fund will honor Ms. Cooney's pioneering work as Sesame Street's co-founder by supporting Sesame Street in Communities, an initiative that helps caregivers and community service providers give children a strong and healthy start.
Following the gala's theme of Help, Healing, and Hope, Sesame Workshop also honored Ann Thomas, the President & CEO of The Children's Place in Kansas City, MO, with the Joan Ganz Cooney Award for her dedication to meeting the needs of the very youngest survivors of abuse, neglect, and other trauma. Ms. Thomas also provided invaluable support in creating new Sesame Street in Communities content around traumatic experiences. Adam Stewart, Deputy Chairman of Sandals Resorts International, accepted the Corporate Leadership Award on behalf of Mr. Gordon "Butch" Stewart, Chairman and Founder of Beaches Resorts for the company's commitment to making every child feel welcome and safe, whether through autism-friendly kids' activities or support for families affected by recent hurricanes. Katie Couric hosted the event with Sesame Street Muppets Elmo, Abby Cadabby, Big Bird, Oscar the Grouch and friends at Cipriani 42nd Street. The evening also included a special performance by New Orleans musician and philanthropist Trombone Shorty.
"Sesame Workshop is deeply grateful for partners like Ann Thomas and Beaches Resorts," said Jeffrey D. Dunn, President and CEO of Sesame Workshop. "Last night's announcement of the Joan Ganz Cooney Fund for Vulnerable Children is a leap forward for our organization as we head into our 50th year. As we carry on Joan's visionary work to bring help, healing, and hope to the children who need it most, we are honored to recognize these two partners for their tireless dedication to giving back to their communities."
This year's annual benefit – and the announcement of the Joan Ganz Cooney Fund for Vulnerable Children – highlighted Sesame Workshop's commitment to helping children overcome challenges big and small through the Sesame Street in Communities initiative.
From Sesame Street's earliest days, Joan Ganz Cooney believed that educational programming should go beyond the television screen to reach children face-to-face in their own communities—a commitment that has endured throughout Sesame Workshop's history. Sesame Street in Communities is an extension of Ms. Cooney's original vision, working closely with on-the-ground community providers to deliver critical resources to the families who need them most and bolstering nurturing relationships between children and the caring adults in their lives.
"This gift is an incredible recognition of Joan's commitment to improving the lives of all children, especially the most vulnerable," said Sherrie Westin, Executive Vice President of Global Impact and Philanthropy at Sesame Workshop. "The fund will enable Sesame Workshop to remain responsive to children's evolving needs in communities across the country, and we will always be grateful to Peter G. Peterson for this meaningful gift."
Made possible by an initial $10 million gift and accompanying $10 million challenge grant, the Joan Ganz Cooney Fund for Vulnerable Children will support content development, training for service providers, research, and implementation for Sesame Street in Communities. Launched in 2016, the initiative provides children and families with tools that address early learning basics, health and wellbeing, and traumatic experiences like abuse, neglect, or the incarceration of a parent. Sesame Street in Communities focuses on children from birth to age six, helping them overcome challenges and build the foundation for a lifetime of success. Sesame Street in Communities resources are freely available at www.sesamestreetincommunities.org in English and Spanish.
Last night's benefit raised $2.3 million, which will help Sesame Workshop continue to reach and teach vulnerable children at home and around the world. All of Sesame Workshop's social impact work is made possible with the generous support of like-minded partners including government, foundations, corporations, and individuals, as well as proceeds from the annual benefit.
Sesame Workshop extends a special thank you to American Greetings Corporation, Beaches Resorts, Hasbro, Inc., and Party City for their exceptional generosity toward this celebration, and to Cipriani 42nd Street, Star Group Productions, Preston Bailey Entertainment and Set Design, and The Jim Henson Company for their support of last night's benefit.
###
About Sesame Workshop
Sesame Workshop is the nonprofit media and educational organization behind Sesame Street, the pioneering television show that has been reaching and teaching children since 1969. Today, Sesame Workshop is an innovative force for change, with a mission to help kids everywhere grow smarter, stronger, and kinder. We're present in more than 150 countries, serving vulnerable children through a wide range of media, formal education, and philanthropically-funded social impact programs, each grounded in rigorous research and tailored to the needs and cultures of the communities we serve. For more information, please visit www.sesameworkshop.org.
Press Contacts
Hallie Ruvin, Sesame Workshop
Hallie.Ruvin@sesame.org
212-875-6344
Brit Edwards, Sesame Workshop
Brit.Edwards@sesame.org
212-875-6401