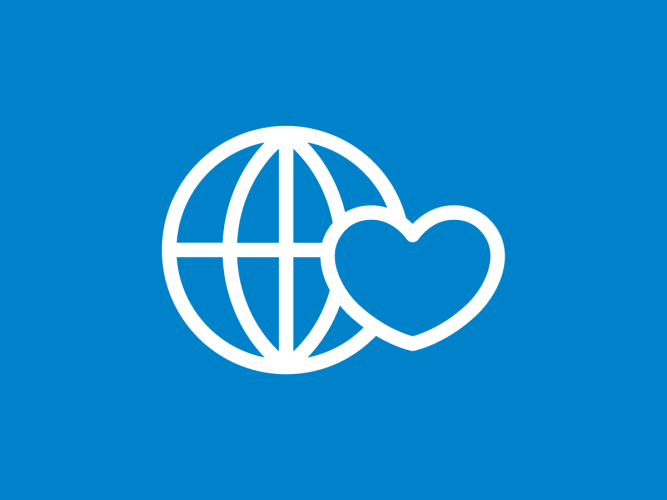 The 12th Season of Takalani Sesame Premiers on Monday, June 7th on SABC 2 at 3:30 PM
A new season of the beloved children's educational TV series will launch in June, focusing on ubuntu, diversity and inclusion, brought to life through the themes of Everyone is Welcome on Takalani Sesame and Celebrating Special, Celebrating Together.
31 May, 2021 – JOHANNESBURG – Sesame Workshop, the nonprofit educational organisation behind Takalani Sesame, will launch the 12th season of the show on Monday, 7 June on SABC 2 at 3:30PM, with all-new episodes and all-new adventures full of playful learning with familiar friends like Elmo, Zuzu, Moshe, Zikwe, and Kami. Takalani Sesame—which was recently named Best Children's Programme by the South African Film and Television Awards (SAFTA)—has been helping children across South Africa grow smarter, stronger, and kinder for 21 years and counting, educating, and entertaining generations of children.
With continued focus on ubuntu, diversity and inclusion, the new season will deliver the message of Umntu ngumntu ngabantu—I am because we are—by showing appreciation that every one of us is unique and special. In each episode, fan favourites Elmo and Zuzu will demonstrate their love for play and learning in their Clubhouse, where they soon join South African children and the rest of the Takalani Sesame Muppets on their adventures. Along the way they get some help from Takalani friends Grover, Basma, Jad, and Chicken, who highlight the importance of teamwork, taking turns and sharing as part of playful problem solving. Season 12 will celebrate ubuntu, diversity and inclusion, showing that Everyone is Welcome on Takalani Sesame and that Everyone is Special in Their Own Ways.
"During a year when many children have experienced disruptions to their education, Takalani Sesame has a critical role to play in making sure young children across South Africa continue to have the early learning opportunities they need. In the new season, the beloved Muppets of Takalani Sesame will harness the power of learning through play to celebrate what makes us all unique and special—helping children to develop the cognitive, creative, physical and socio-emotional skills they need to succeed in school and life," said Innocent Nkata, Managing Director of Sesame Workshop South Africa.
Takalani Sesame is made possible with generous support from Sanlam and the LEGO Foundation, long-time partners committed to bringing early education to children across South Africa.
"For over 20 years, Takalani Sesame has reached millions of children with high- quality, engaging educational content, and we at Sanlam are proud to have been instrumental in making this possible from the beginning. Early education is critical to helping children live with confidence and the new season of Takalani Sesame embodies Sanlam's commitment to financially empower children and their families to thrive now – and ultimately to lay the building blocks for future financial confidence and success," said Chief Executive of Brand at Sanlam, Sydney Mbhele.
The colourful and fun-loving Takalani Sesame Muppets will combine humour, music, adventure, action, and culturally relevant stories to engage and educate young viewers, all while promoting the behaviours that make for smarter, stronger, and kinder citizens.
"Takalani Sesame remains a significant educational programme for millions of children in South Africa, and it's one with playful learning at its core. Play is an essential part of a child's healthy development, and we're proud to partner with Sesame Workshop to help children across South Africa grow into vibrant lifelong learners," said Kerry Kassen, LEGO Foundation Initiatives Lead for South Africa.
"Takalani Sesame has a longstanding commitment to giving children the best start in life with a strong educational foundation, and by so doing, helping to shape culture, and sparking important conversations among all of us. The new season will continue this rich tradition by highlighting timeless values of respect for others and our differences as well as celebrating what we have in common—lessons that are critical for the children of today to thrive into the future," concludes Nkata.
Tune in to Season 12 of Takalani Sesame, Monday through Friday at 3:30PM on SABC 2 for all new episodes in five different South African languages.
Join us in the conversation on social media using #AllNewTakalani
About Takalani Sesame
Takalani Sesame is the ground-breaking South African children's programme that has educated and entertained children for more than 20 years. Recently named Best Children's Programme by the South African Film and Television Awards (SAFTA), Takalani Sesame promotes early childhood education while supporting South Africa's mother-tongue based education policy with television, radio, digital content, community and classroom engagement in all South Africa's official languages. Takalani Sesame, which airs on SABC, is a partnership between Sesame Workshop(the non-profit educational organisation behind Sesame Street), South Africa's Department of Basic Education (DBE), South African Broadcasting Corporation (SABC), corporate sponsor Sanlam, and the LEGO Foundation. Takalani is proudly produced in South Africa with local talent and media houses.
About Sesame Workshop
Sesame Workshop is the non-profit media and educational organization behind Sesame Street, the pioneering television show that has been reaching and teaching children since 1969. Today, Sesame Workshop is an innovative force for change, with a mission to help kids everywhere grow smarter, stronger, and kinder. We are present in more than 150 countries, serving vulnerable children through a wide range of media, formal education, and philanthropically funded social impact programs, each grounded in rigorous research and tailored to the needs and cultures of the communities we serve. For more information, please visit sesameworkshop.org.
Contact
Jessica Gois; JNPR
jessica@jnpr.co.za