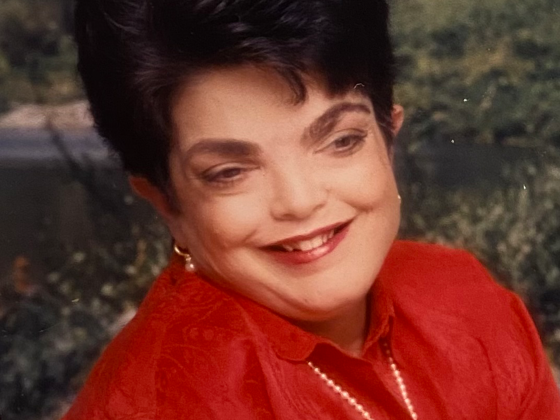 In Celebration of Julia Brooke Davis
A family shares their life-long relationship to Sesame Street.
April is Autism Acceptance Month, and Sesame Workshop is proud to announce that our new See Amazing in All Children resources are made possible in part by a generous gift from the Jones/Davis family, in celebration of Julia Brooke Davis.

Julia was two years old when Sesame Street debuted in 1969. Born with developmental disabilities and autism, doctors recommended that she be institutionalized, but her mother Susan refused: "I said, 'She's going to live life like any other child. She's not going to be kept in the background.'" By age four, Julia had taught herself to talk by watching Sesame Street, and she grew up to travel the world with her friends and family. Julia remained a life-long fan of the show and never missed an episode.

A theme park aficionado, Julia's love for Sesame Street naturally extended to Sesame Place. The first theme park in the world to be named a Certified Autism Center, it was a destination uniquely tailored to Julia's needs. "We could see how the staff handled kids and people with differences," recalled her sister Amy. "They could show you to a quiet area, in case you were overwhelmed. And you could see the familiarity wash over Julia, too: 'Oh, I'm on Sesame Street. I'm okay here. I'm safe here.'"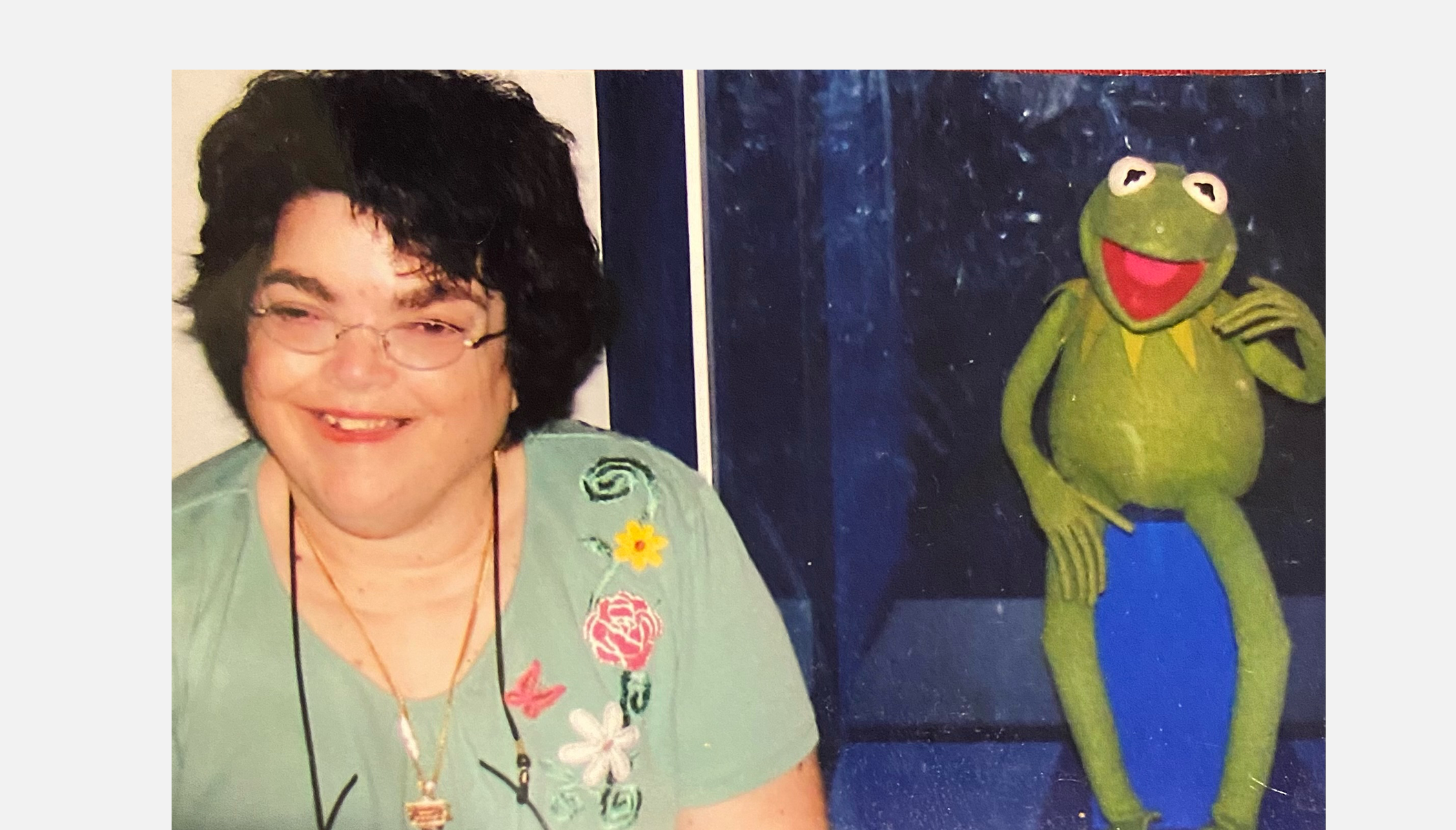 In 2015, Sesame Workshop debuted Julia, a Sesame Street character with autism, as part of the See Amazing in All Children initiative. It was a rare moment of representation for Julia Davis — and not just because she happened to share the same name. Both Julias took comfort in routines and familiar spaces.

In the storybook Julia & The Super-Sunny Celebration, Julia helps Elmo, Abby, and friends plan a block party. There are some hiccups along the way, but together, they pull through. For Susan and Amy, this simple story was a relatable experience: "It could have been written about our Julia. It's so important that people like my sister have a character like them and can see themselves represented."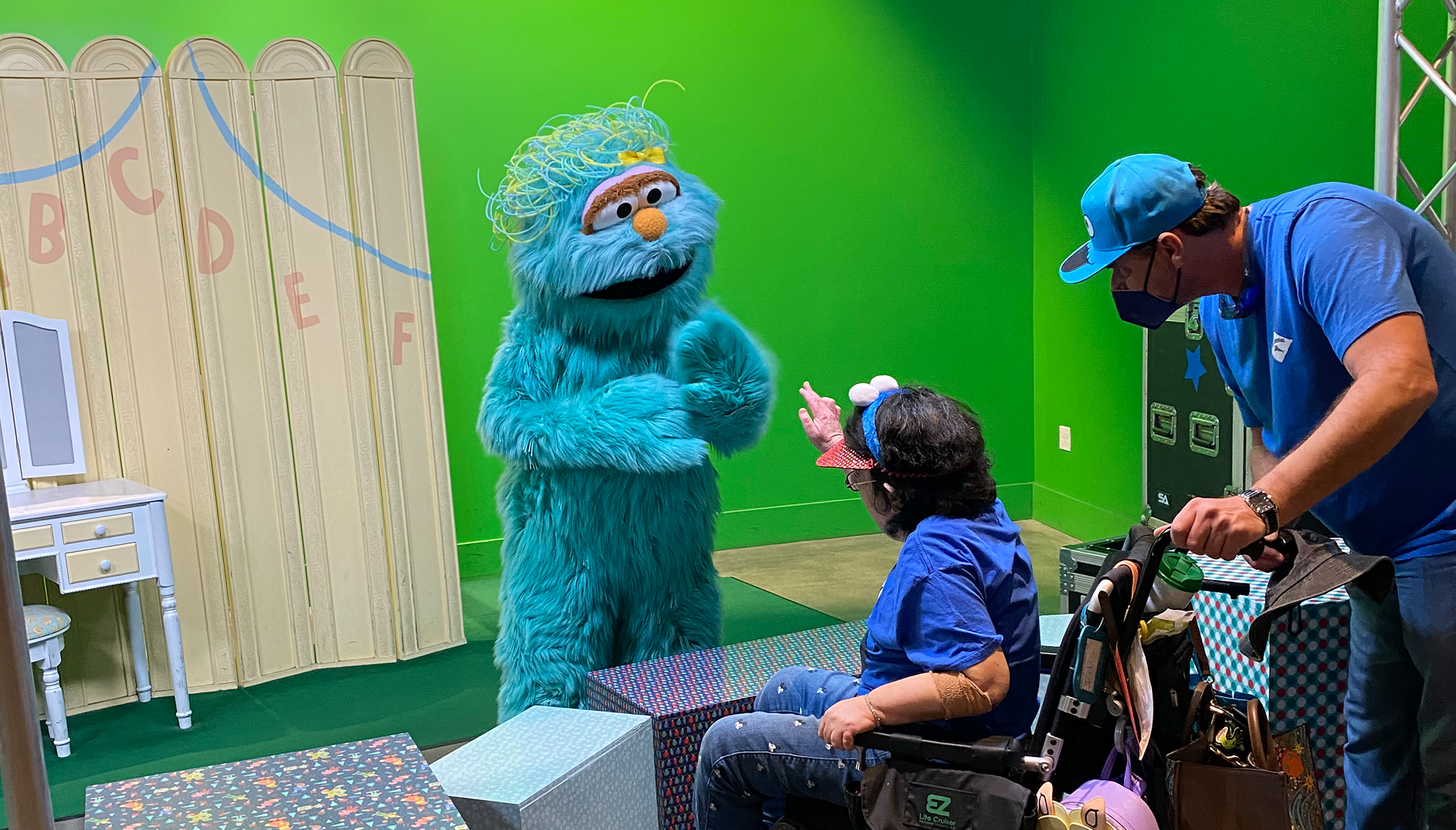 Sesame Street was a constant and calming presence in Julia's life. "Everything she did, she related it to Sesame Street. If someone was in a bad mood, they were like Oscar. She learned how to count with the Count. Even at the end, in the hospital, Sesame Street was on."
When Julia passed away last year at the age of 55 — even though her doctors didn't expect her to live past age ten — her family chose to celebrate her life by making a contribution to Sesame Workshop. "Sesame Street is such an important part of children's lives, especially those with special needs," said Amy. "Julia was the heart of the family. We helped her live the best life she could. As far as I'm concerned, my sister will always live forever on Sesame Street. Now we want to help Sesame Workshop, so other families can benefit and learn."
The Jones/Davis family has challenged us to double their contribution, so we are asking for your support to match their generosity. Together, you can help us raise up to $250,000 for Sesame Workshop! Click here and donate today.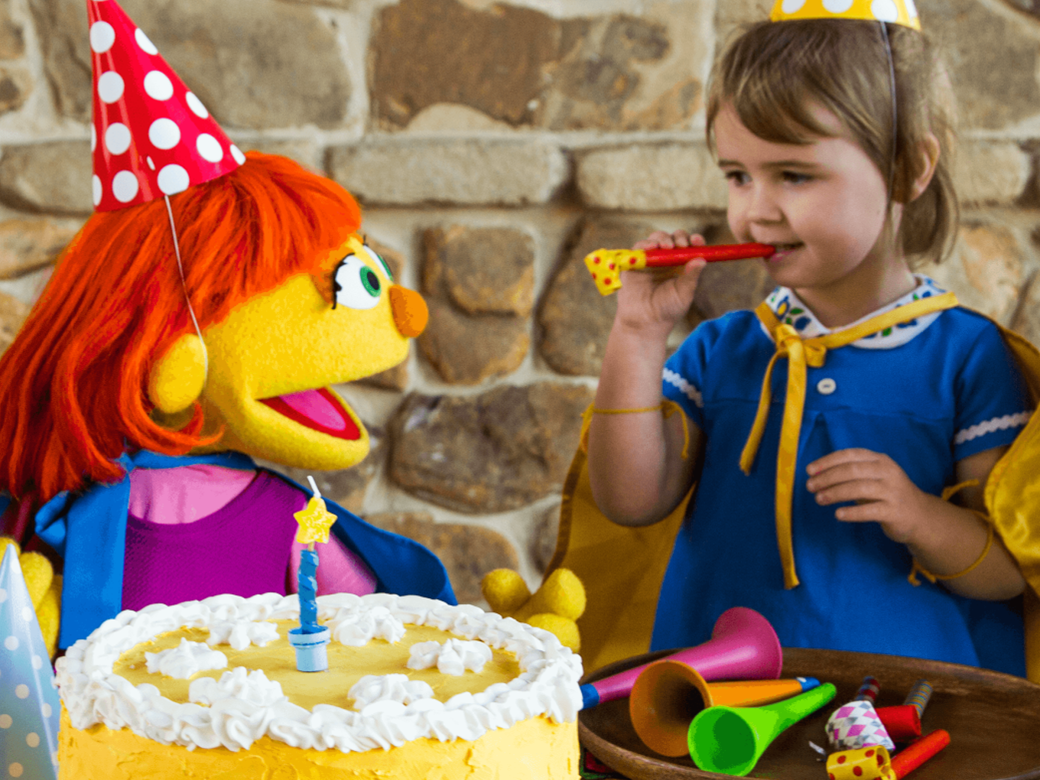 Autism
Our printables, videos, and other activities can help families talk about autism.