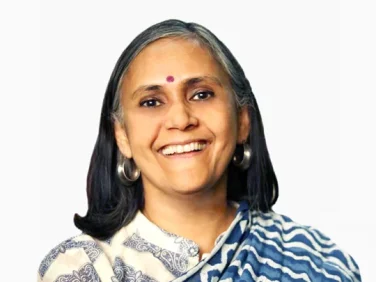 Sonali Khan
Managing Director, India
Sonali Khan leads Sesame Workshop's educational mission in India to create innovative and engaging content that maximizes the educational power of all media to help kids grow smarter, stronger, and kinder.
As Managing Director of Sesame Workshop India, Sonali spearheads Galli Galli Sim Sim, a multiplatform initiative that combines the power of mass media with educational outreach to prepare children for school and life. Under her leadership, the organization develops and implements groundbreaking programs to reach children everywhere–especially those who need it most.
Sonali is a global advocate for human rights and for ending violence against marginalized communities, with an emphasis on girls and women. Prior to Sesame, Sonali has spearheaded organizations like Dasra and Breakthrough. She also sits on the board of Plan International.
Sonali is a proud recipient of the prestigious Nari Shakti Puraskar (Women's Empowerment Award) from the President of India. In 2016, she also received the Skoll Award for Social Entrepreneurship for her work in ending child marriage.
Contact for Speaking Engagements
Sesame Workshop Speakers Bureau
SpeakersBureau@sesame.org