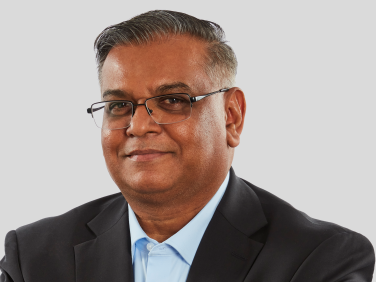 Shadrach Kisten
Senior Vice President and Chief Technology Officer
Shadrach Kisten serves as Senior Vice President, CTO, and heads the Technology Engineering group for Sesame Workshop, the nonprofit educational organization behind Sesame Street.
Kisten came to the Workshop in 2011 as Vice President of Information Technology, Infrastructure, and Operations. In 2013, he was promoted to Vice President of Information Technology and led the entire IT function. Kisten moved into the position of Senior Vice President in 2015, with an expansion in his role to incorporate digital media engineering. Three years later, he became Chief Technology Officer at Sesame Workshop. As a member of the senior leadership team he is responsible for developing the overall technology and engineering vision for the company, driving cross-company multi-faceted technology initiatives and solutions to meet the operational and business objectives of the company. He has strategic and tactical oversight of Sesame Workshop's technical operations, network and systems engineering, cloud infrastructure, digital media engineering, content, client services, and project management functional groups.
Prior to joining the Workshop, Kisten spent nine years at NBC/MSNBC in various engineering and leadership positions. In his over fifteen years in the media and entertainment space, he has won multiple technical awards and recognition in engineering design and innovation.
Kisten earned his bachelor's degree in Electrical Engineering from City College, School of Engineering, City University of New York. He graduated with an M.S. degree in Computer Science, with distinction, from Long Island University's School of Business, Public Administration, and Information Sciences. Shadrach Kisten lives in Orange County, New York with his wife, Letty, and sons, Dimitri and Nataniel.
Contact for Speaking Engagements
Sesame Workshop Speakers Bureau
SpeakersBureau@sesame.org